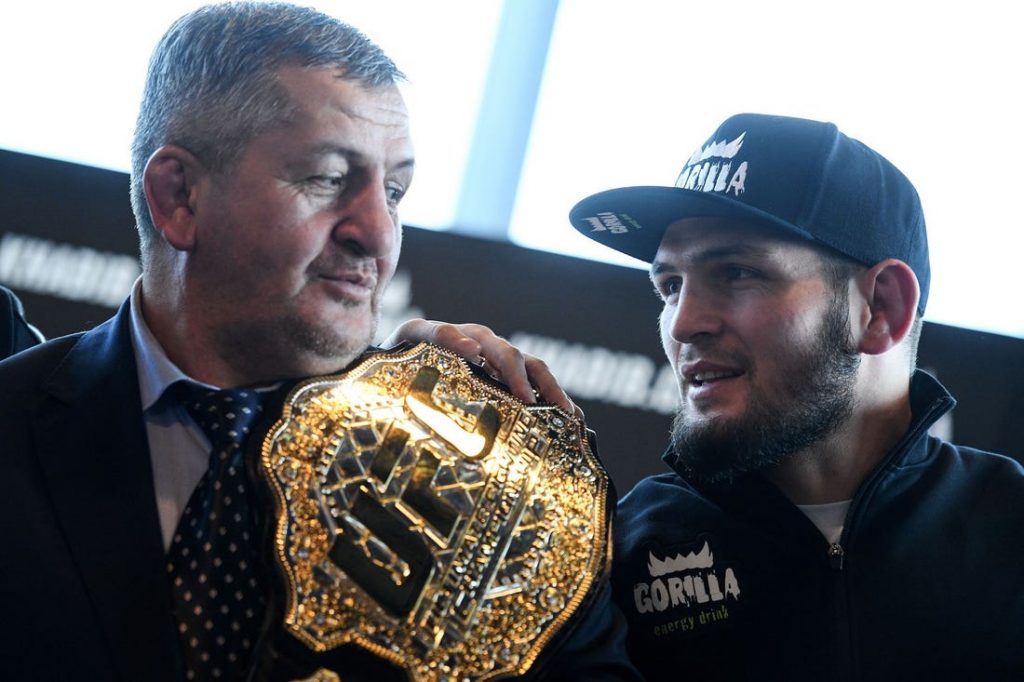 Khabib Nurmagomedov is all set to fight Justin Gaethje for the undisputed UFC Lightweight Championship on October 24 at UFC 254. Khabib(28-0) looks forward to take his streak to 29 wins and cement his legacy as the greatest Lightweight of all time.
However, this fight for Khabib will not only be his toughest physically but also mentally. For the first time in his life, Khabib will not be trained by his father, the legend Abdulmanap Nurmagomedov. Abdulmanap passed away 3 months ago after contracting COVID-19 and severe heart complications.
It is obvious how emotional it would have been for Khabib to lose his father and mentor. The pair were extremely close with Abdulmanap training and making Khabib the man he is today.
Khabib gives befitting reply to people asking about his deceased father-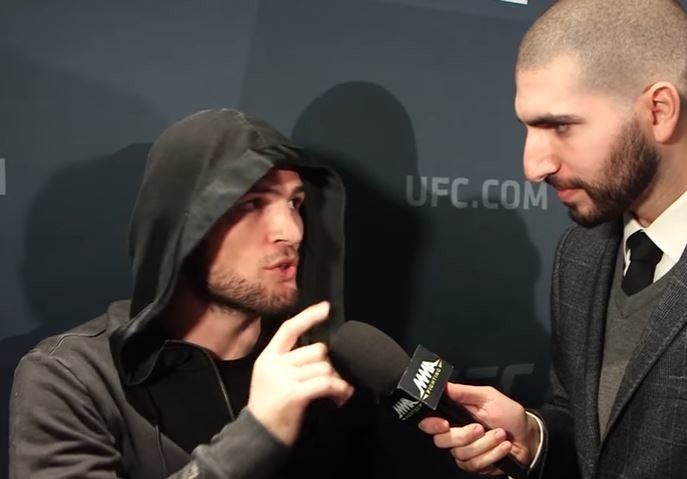 In a recent interview, when asked about how it was for him to train without his father, Khabib became agitated. "Of course it is difficult. I dont understand why you guys keep asking me. This is very difficult. What do you think?"
A subject that everyone should completely understand that he would not want to keep being asked about, it is irrational to ask someone the same question again and again knowing well how sensitive the topic is.
Khabib admitted that the time without his father has been really difficult for him but then again, he started training 24/7. "Training kept my mind at peace."
Right now, Khabib will be looking to keep his emotions aside and focus on his fight with Justin Gaethje who is considered to be the toughest opponent for Khabib till date. Gaethje, an All-American will put his wrestling to good use while defending Khabib's take downs. It would be interesting to see what this fight brings to the table.
Will Khabib maul and smash Gaethje just like others? Or will Gaethje be crowned as the new Lightweight Champion?
Also Read: Khabib Nurmagomedov: "I was impressed by Justin's performance, but he fights only standup"