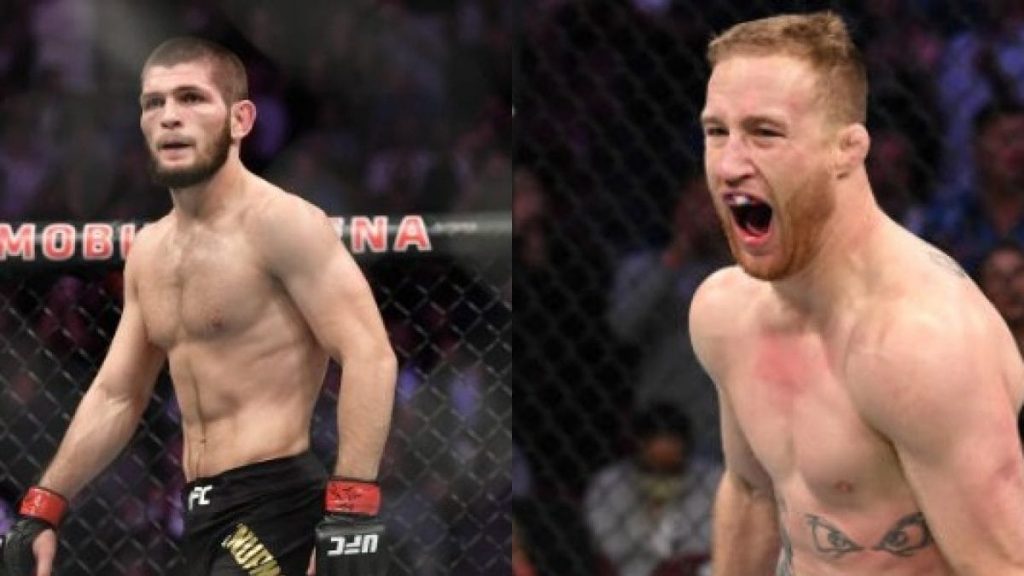 UFC Lightweight Champion Khabib Nurmagomedov and interim champion Justin Gaethje are all set to fight for the undisputed Lightweight belt at UFC 254.
The champion looks to maintain his undefeated streak while some have claimed that Gaethje will be the toughest opponent Khabib has ever faced. While Khabib takes his opponents down and mauls them, Gaethje has never been taken down and mauled. The UFC released a bone-chilling promo of the fight ahead of the main event.
Justin Gaethje earned his way to the top by beating former interim Lighweight champ Tony Ferguson to win the interim belt. Gaethje displayed a "violent" performance against Ferguson, making the referee stop the contest in round 5. Gaethje's performance was totally off the charts.
Many have claimed that Justin Gaethje possesses that link which could make Khabib kneel. An All-American, Gaethje is a full package. Although known as "the most violent man in the sport", Gaethje not only smashes his opponents but also has an incredible wrestling background. This gives him more chances against "The Eagle" as he focuses more on wrestling his opponents to the ground and then mauling them.
Khabib on Gaethje' s performance and his game plan-
In a recent interview, Khabib was asked about his future opponent's performance against Ferguson.
Khabib said he was impressed by Gaethje's win over Ferguson but criticised him for fighting only standup. "They fight 25 minutes, they dont wrestle. They don't attack each other with single leg, double leg. It was only a striking match."
Khabib however, heaped praises towards "The Highlight"'s corner, "He has a good coach. His coach gave him great advice in the fight with Ferguson. Of course, he can fight, he goes deep. But if you look at the fighting IQ, in fighting IQ i am much better."
When asked about his game plan going into the fight, Khabib said, "I will wrestle him. If he defends it, I will try a hundred more times. I will box with him. I will kick with him. I will take him down."
Who do you think wins?
Also Read: Justin Gaethje: I'd love to slap Colby Covington across his face