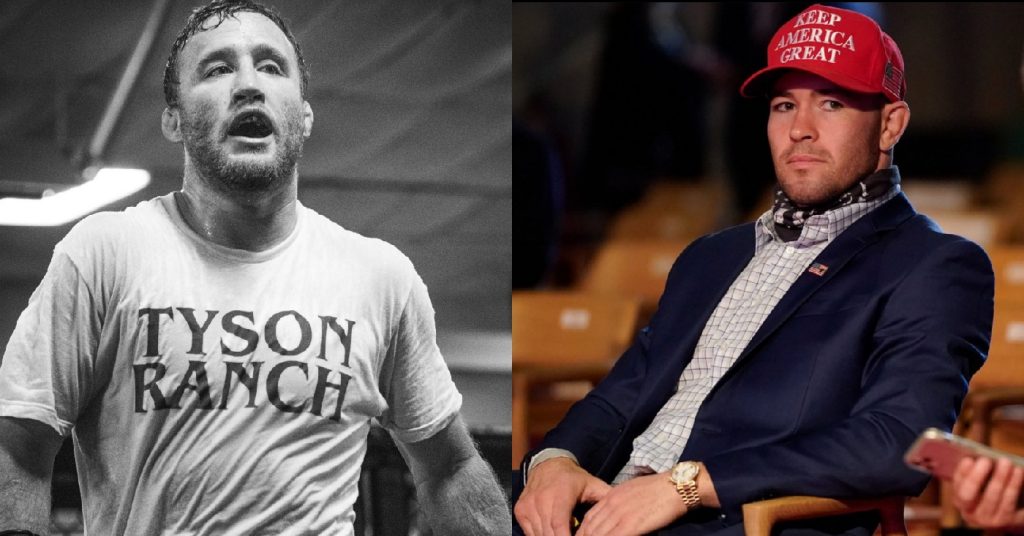 Justin Gaethje is scheduled to fight Khabib Nurmagomedov at UFC 254 on Saturday, 24th October. The current UFC interim Lightweight champ looks to get "the real belt" and become the first person to defeat Khabib in MMA.
In a recent interview, other than the questions regarding his fight with Khabib, Gaethje was also asked about the day he met former interim Welterweight champion Colby Covington. The two crossed paths during the President's rally and even got photographed together.
Gaethje on his relationship with Covington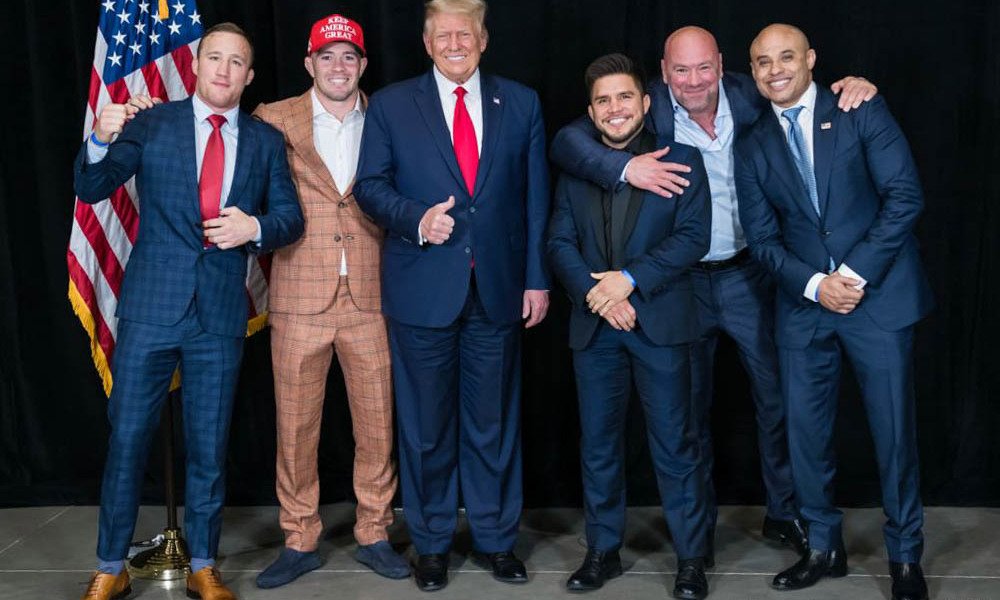 When asked about what kind of a relationship they had after the meeting, Gaethje had a lot to say-
"Yeah he was crazy man", Gaethje said. "That day I was singing his praises because of how professional he was and how he held himself. But then he went on to do a bunch of interviews."
Gaethje claimed that he liked Covington at first, due to his professionalism at the rally and how he carried himself. The interviews Gaethje is talking about are none other than the infamous interviews due to which Colby Covington got himself into trouble.
Colby pressed on sensitive issues like BLM(Black Lives Matter) and even criticised Basketball legend Lebron James. "The Chaos" even went on to criticize Welterweight Champion Kamaru Usman and Jorge Masvidal, calling them and Lebron as "woke athletes." The things he said did not sit well with the #1 Lightweight contender.
"I probably despise that man more than any man on Earth, other than pedophiles and murderers… I have never met a man as fake as Colby Covington. I would love to slap him across his face."
Gaethje is currently eyeing for the Lightweight belt which he fights for at UFC 254. Gaethje last fought against Ferguson and took his place as the new interim champ. On the other hand, Colby has just come off a win over former Welterweight Champion Tyron Woodley. There have been talks that a fight between Covington and Masvidal is in the works.
It is unlikely that Gaethje and Colby will come in between their desired paths.
Also Read: Carlos Condit looks to present something spectacular in his fight on Saturday