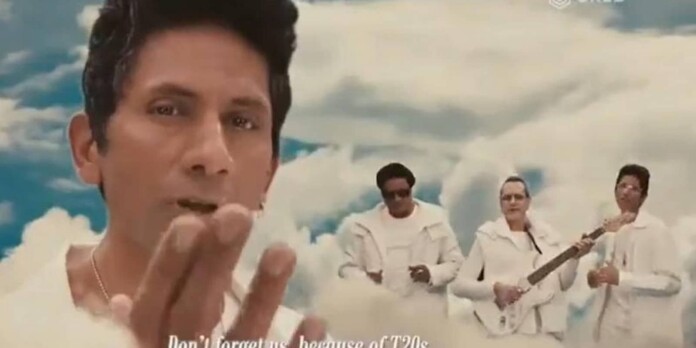 CRED, a fintech company which is one of the sponsors for the ongoing Indian Premier League (IPL) has been going viral for its creative advertisements. Firstly, an advertisement on Rahul Dravid featuring him as 'Indiranagar ki Gunda' went viral due to its portrayal of the usually calm and composed Dravid as a short-tempered man who gets angry and wreaks havoc in the streets of Indiranagar.
The advertisement was noticed by cricketers and fans alike who praised the creativity of it as well as the acting of the former cricketer. There then similar ads featuring the likes of singer Kumar Sanu and actor Jackie Shroff in different avatars which were also received well. Now, the company has come up with another creative advertisement featuring cricketers from the 90s as a boy band.
Watch – New CRED ad featuring Venkatesh Prasad and co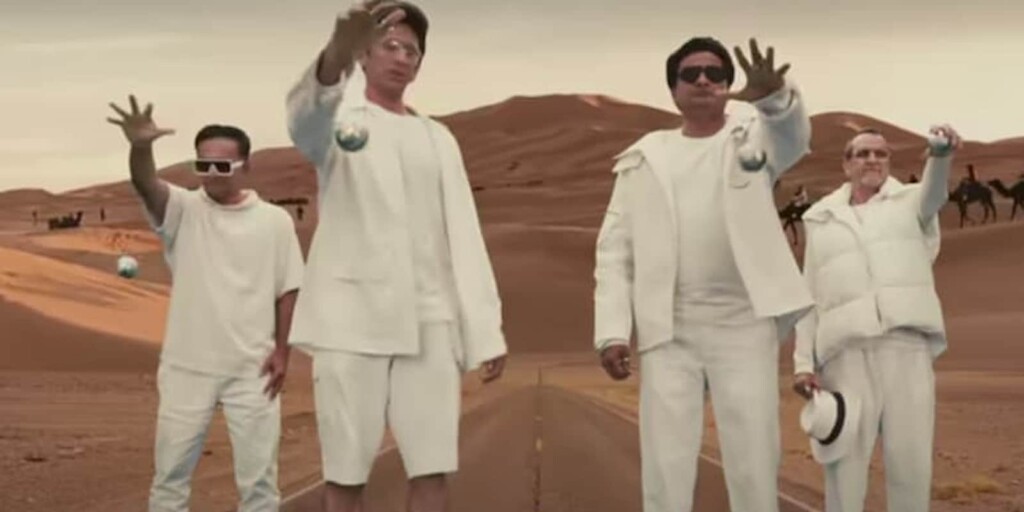 The ad which was released yesterday states that paying credit balls on CRED is as rewarding as watching our favourite cricketers from the 90s in a boy band. It portrays the likes of Venkatesh Prasad, Javagal Srinath, Maninder Singh and Saba Karim singing and dancing like a boy band does. The band is called the 'Venkaboys'.
"If you are one of those genZ, you might not know me, just go and ask your daddy, don't forget us because of T20s, don't baby, in the 90s, we were the OGs, on your CRTs. We were the OGs, chasing big runs, beating the Aussies, bowling long spells in Sharjah ki garmie, we were the hotties, ask your phuphaji, who were the OGs, it was us," the lyrics of the song that they act out read.
This ad has gone viral as well just like Rahul Dravid's one and a plethora of fans have been reacting to it. Cricketer Rohit Sharma also posted the video on his Twitter handle and wrote, "From listening to you coach me on the field, to now listening to you sing while I am on my way to the stadium. Venky bhai….it's been a journey."
Also Read: IPL 2021: Royal Challengers Bangalore to sport blue jersey, donate for oxygen support
Also Read: IPL 2021: 'Chennai Super Kings do not have bowlers who can bowl the yorkers regularly,' says Irfan Pathan