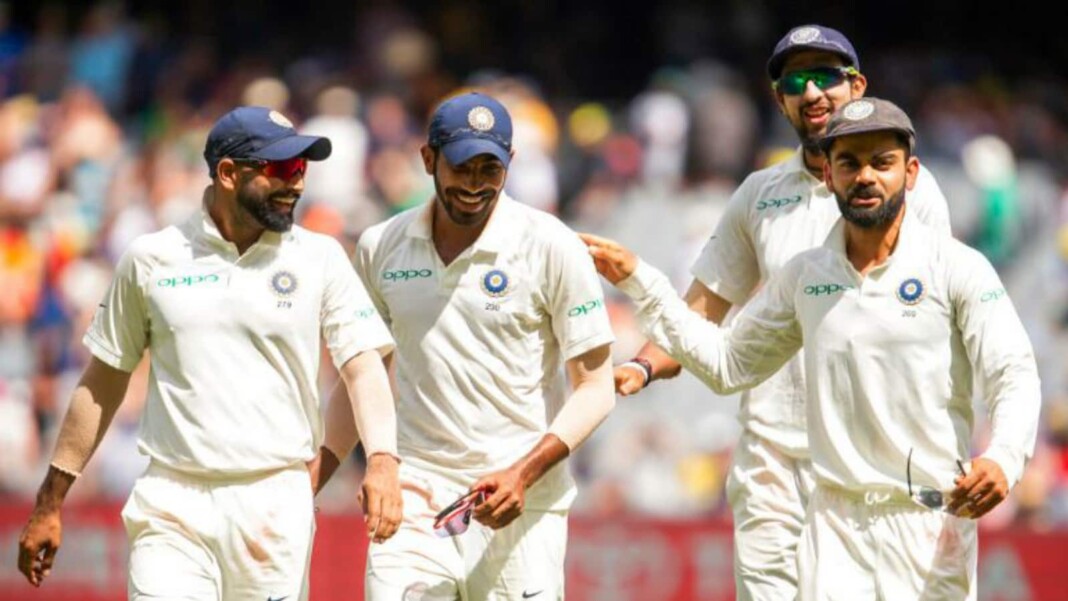 With only but a day and a few hours separating India from the WTC final, the inevitable question on everyone's mind is how does India win. Every Indian cricket match is an occasion, but this one accompanies with it a sense of occasion – an ICC final is a big event, irrespective of context.
So, the simple answer to the said question would be – take 20 wickets, churn out the best WTC bowling performance and be the best WTC bowler in the one Test match that matters most. Perhaps an oversimplification but, in a word, that is how a team wins Test matches. Of course, in reality, it is much tougher than it is on scribe – like most things.
However, over the last couple of years, the Indian bowlers – on most occasions – have made wicket taking look ridiculously simple. In fact, there have been times when the Indian pace battery have instilled fear into the opposition. And that is something an Indian cricket fan, who has followed the team, even for the last 7 years, would not have imagined. The spinners have done their bit too, cleaning house when the pitches offer assistance.
WTC – a feast for Indian bowlers
India's current Test lineup is blessed with variety – in all bowling departments, which has held them in very good stead over the course of the WTC. Virat Kohli's team has pacers comprising seamers and swing bowlers, who can all bowl for long periods with pace. It is really a testament to the work done behind the scenes.
With spinners, India has always been littered with talent and the current crop is no different. There is R Ashwin, who is the traditional one with guile, turn, drift and all the cunning of a top turner. Then there is the Ravindra Jadeja and Axar Patel mould whose biggest weapons in home conditions is that, even on turning wickets, they can bowl the straighter one. A third kind, the rare Chinaman is also up India's sleeve.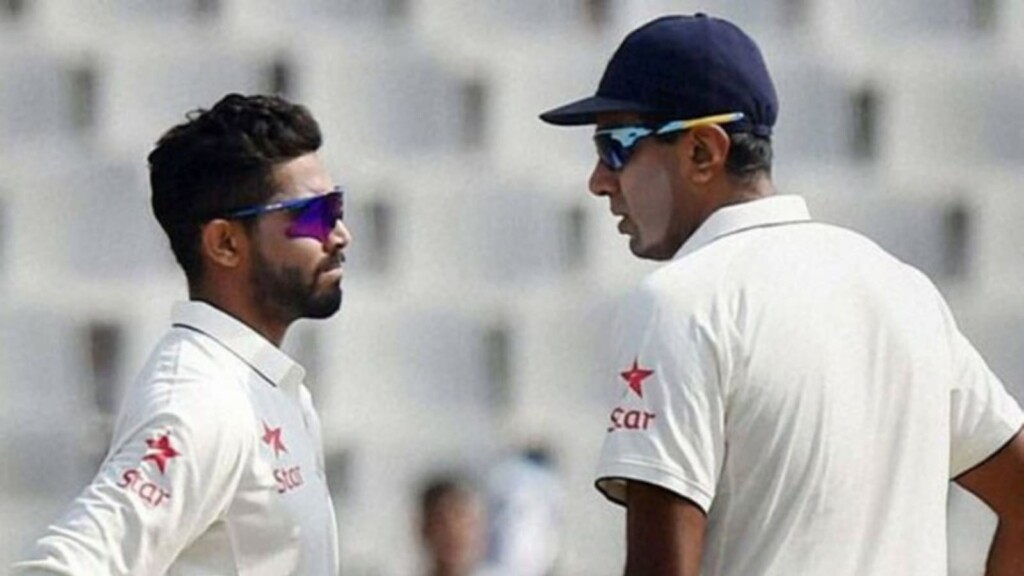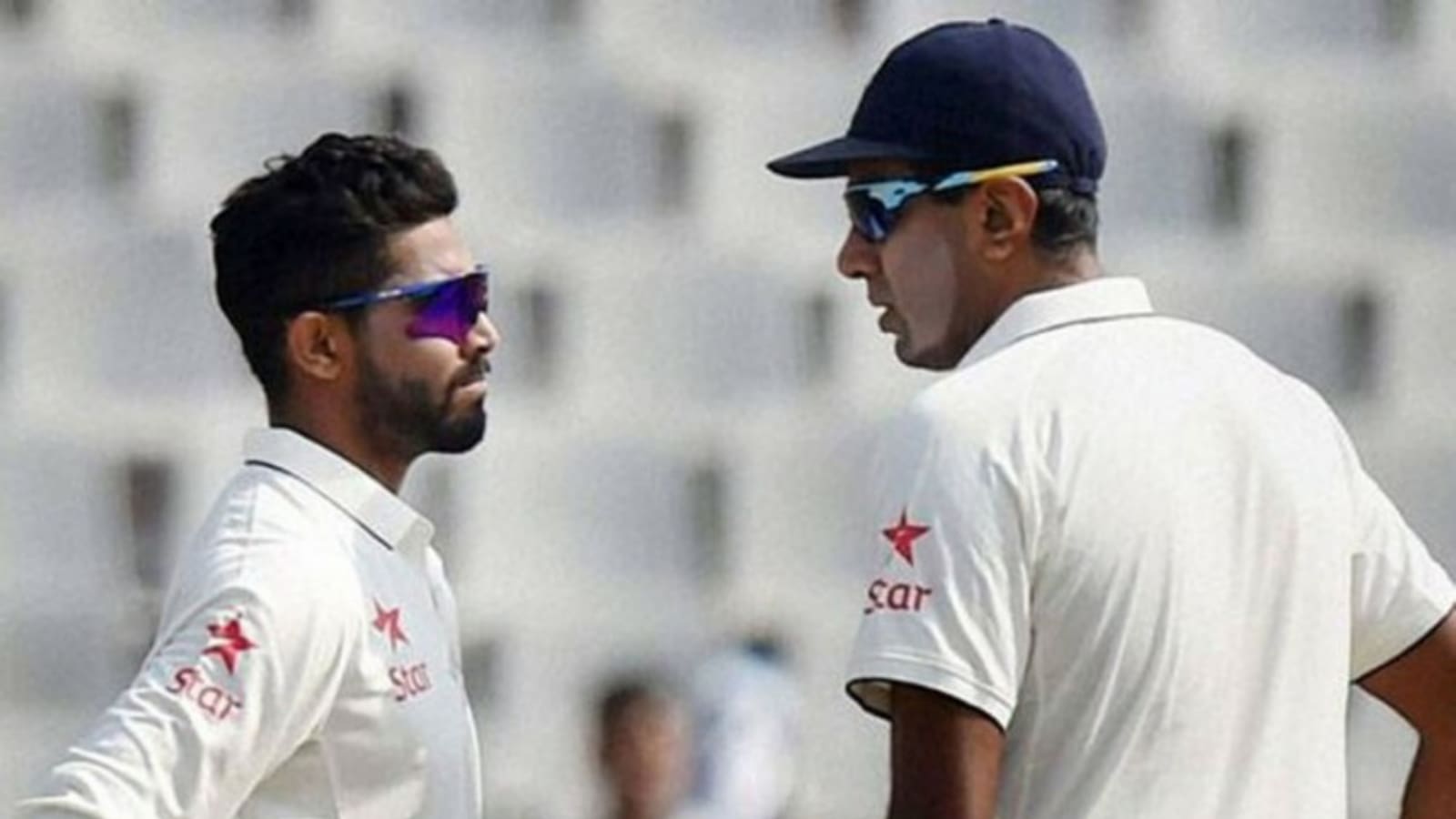 All of them have put their hands up at different times to bowl crucial spells – some breath taking and others with more toil. But all of them equally effective and for the cause. In this time, India played three Pink Ball Tests – both included stellar bowling displays.
Thus, picking the best WTC bowler or bowling performance for India from this group becomes extremely difficult. This list will contain the few most impactful displays instead and a top two. Eventually all of them led to the same end, which is the WTC final, so we can perhaps make our personal choices while enjoying the remembrance of each one fondly.
Best WTC bowling: Jasprit Bumrah 5-7 vs West Indies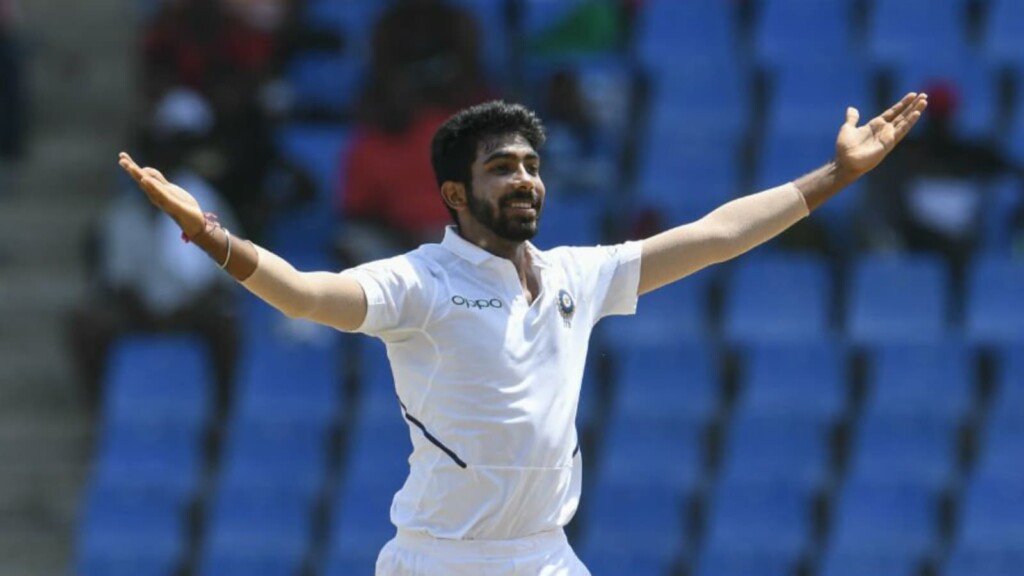 India has been touring West Indies for the better part of a century and if one were to tell the cricketers of the bygone eras that there would come a time an Indian pacer would rip through the host's batting lineup, they would probably consider it misplaced sense of humour.
Thus, it was a sight for sore eyes to watch an Indian pick 5 wickets in 8 overs, conceding 7 runs. Forget context, just imagine picking five wickets in eight overs. At any level of cricket, let alone for the country against another, that is an unbelievable achievement. In fact, every time Bumrah got into his delivery stride, he looked like picking a wicket. And for that alone, this makes it to the best WTC bowler list.
The only argument against this being the undisputed best might perhaps be the relative strength of West Indian batsmen. Once imperious, this lineup is certainly not anymore amongst the best.
Best WTC bowling: Mohammed Siraj 5-73 vs Australia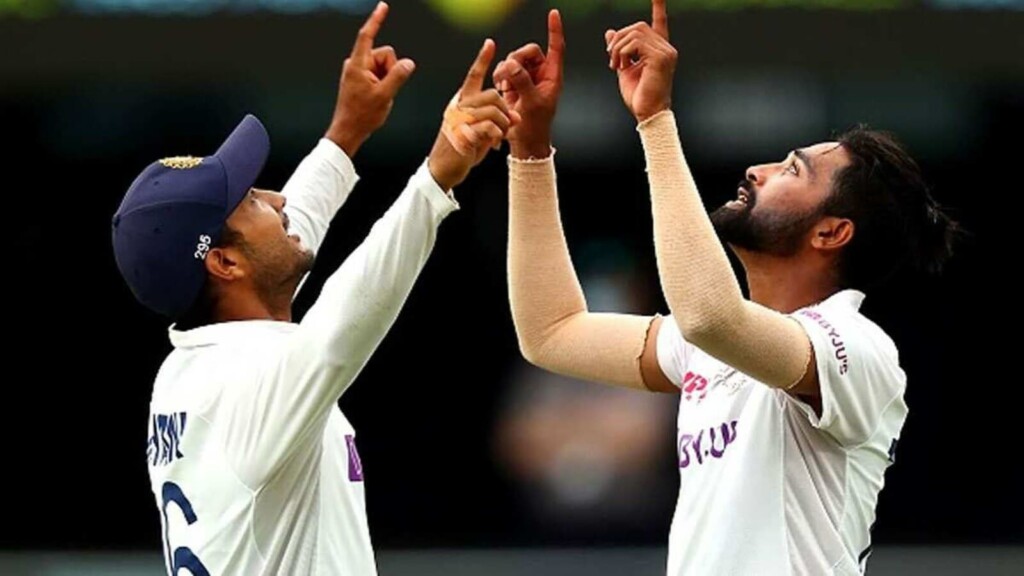 There was something beautiful about watching Siraj claim his maiden fifer in Test cricket. In fact, to claim his fifth, he was assisted by Shardul Thakur, who was himself on four wickets. Yet, the delight on the catcher's face would make one believe, it was he who got his maiden fifer. There are plenty many such wonderful human stories from that India tour to Australia.
Coming to Siraj's performance, India was chasing the game in the 3rd innings at Gabba when Siraj dismissed Steve Smith, Marnus Labuschagne and Matthew Wade to swing the game back in India's favour. On a pitch that was not offering much, his ball which rose steeply from good length to scalp the well-set Smith was a thing of beauty.
This WTC bowling performance trumps both Bumrah's 6-27 and Ishant's fifer in New Zealand because it came against better batsmen and for a winning cause, respectively.
Best WTC bowling: R Ashwin 6-61 vs England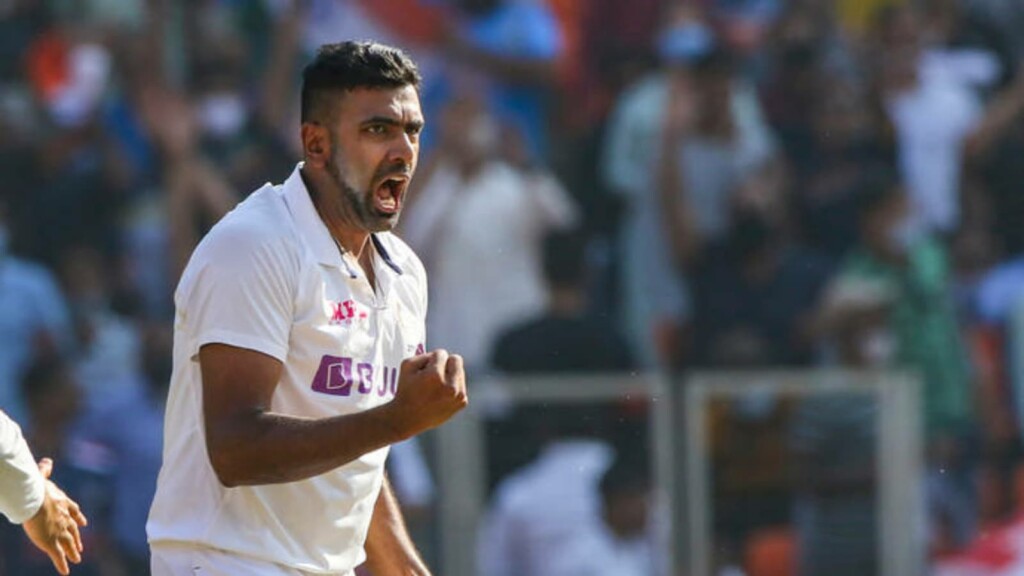 This is the only WTC bowling performance on the list that came in a losing cause but just watching the finest off spinner of this generation artfully running through batsmen in his own backyard, in a game India was by far the second best team, was too charming to leave out.
Imagine this – Ashwin, in his idiosyncratic way, bowling to a left-hander from around the wicket; the ball angles in with the arm to land on middle or off stump just full of a good length, prompting the batsman to prod forward for a defence. As the batsman is committed to his shot, the ball dips on him, drifts, turns away gently to brush the outside edge and as he turns back, he can see an already smiling Ajinkya Rahane reaching to grab the dropping ball and when he looks desolately towards the umpire, he can see the bowler, with right arm aloft and index finger pointing towards the heavens, wheel away in celebratory delight.
Back to reality, after Joe Root's first innings double century, it was Ashwin's spell that gave India brief hope which Bess and Anderson emphatically quashed.
Best WTC bowling: Axar Patel 6-38 vs England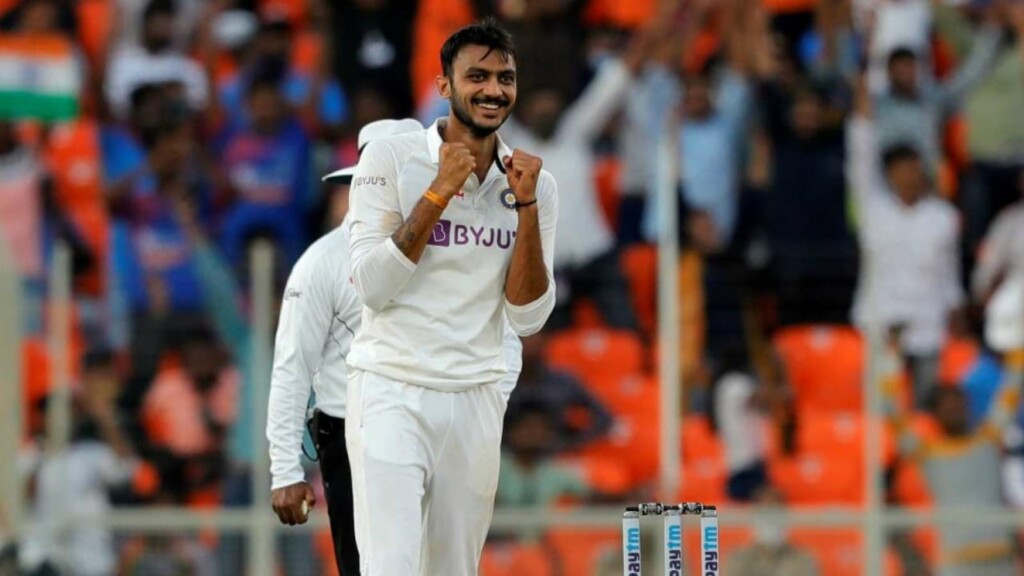 After Ashwin, it was Axar Patel's turn to shine at home as he ran through England in both innings ending with 11 wickets with a Pink Ball at Ahmedabad. The visitors just could not handle the left arm spinner who, strangely enough, did not need to spin it at all to pick wickets.
Four – arguably five – of the six wickets Axar claimed in the first innings to canter to his second Test fifer in as many games came from the ball that skidded on. Somehow, the Englishmen – perhaps with the demons of the pitch in their minds – failed to keep him out. It looked stranger because Axar's six wickets came on the first day of the Test match on an innocuously greenish pitch with a pink coloured ball.
Best WTC bowling: the top two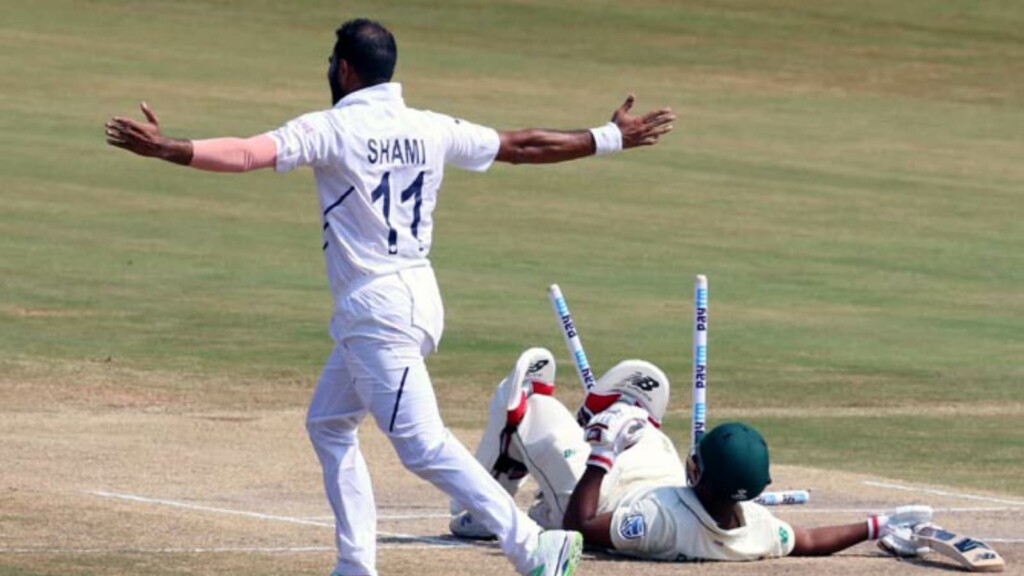 Having picked two spinners and two pacers each, the list now goes to the top two based on the impact and skill. Here too, there is an even distribution of spin and pace. Mohammed Shami vs South Africa and R Ashwin vs Australia.
Shami's 5-35 against South Africa is one of the finest displays of bowling – arguably India's best WTC bowling performance. If you are looking at one spell of bowling that effectively finished off a team for the entire series, it is this one. It came on a fifth day pitch that was supposed to assist the spinners.
The first of his five was Temba Bavuma bowled to an incoming delivery, which kept slightly low and was made to look more dangerous by the batsman staying back to a ball he should have played forward to. However, the two wickets of Faf Du Plessis and Quinton de Kock were Shami's undisputed knockouts.
First the South African captain and then the centurion from the game's first innings undone by impeccable skill of reverse swing, jagging one way and then the other. The ball to Du Plessis pitched a foot outside off, came back to smash off stump. And the one to de Kock pitched on middle, kept going with the angle until it came in at the last moment to castle the left-hander.
What Shami did on a spinning fifth day subcontinent wicket, Ashwin did its equivalent on a first day Australian seam-assisting pitch. For long the offie has been almost vilified for his away performances but his 3-35 at Melbourne in the second Test vs Australia is perhaps one of the best WTC bowling performances by any bowler – sheerly for its impact.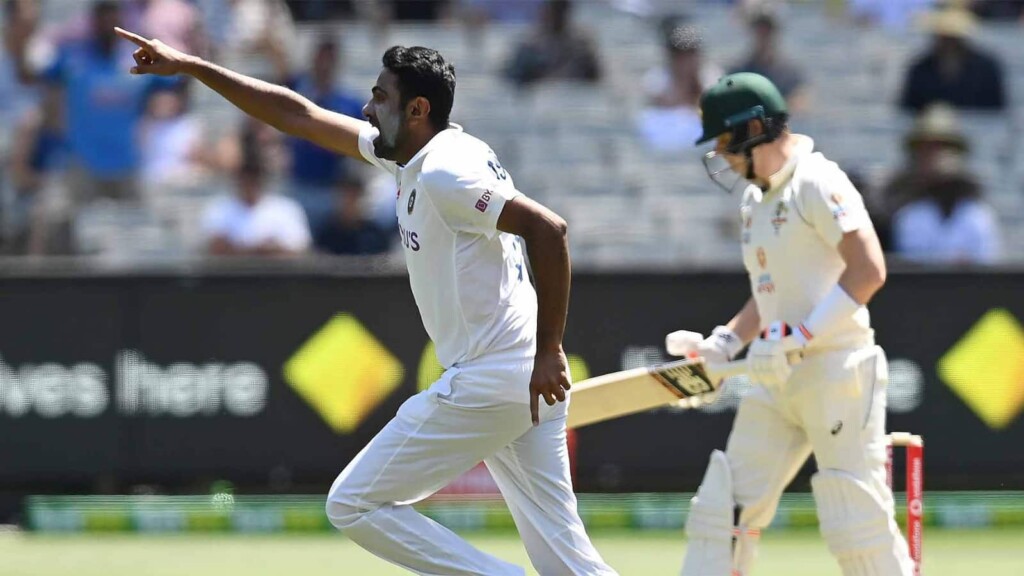 India was heading into the Test on the back of the humiliation of 36 at Adelaide and Australia, winning the toss to bat first would have fancied a mountain of runs against a seemingly fallen Indian side. Ashwin stepped up to take Matthew Wade, who was off to a flying start, followed it up with India's resident destructor Smith's wicket for nought and then removed captain Tim Paine.
Ashwin's bowling saw Australia being dismissed for 195 and 200 in their two innings and India won the game by 8 wickets, en route to a historic series win.
Best WTC bowling performance – pick your winner
All six deserves to be the best WTC bowling performance. For the cricket romantics, watching an Indian shine in West Indies carries unquantifiable nostalgic value. For those who value a human story, watching Siraj fight through personal loss and racist abuse to pick his maiden fifer would rank above any.
If one fancies an artfully valiant fight in a losing cause, Ashwin's versus England would stand out; and if one loves to see an Indian dominate by bamboozlement, Axar would stand tall.
And for those who love to see a series of knockouts from a heavyweight boxer in unfancied circumstances showing off his skill for no other reason but because he can, Shami would win. And well, with Ashwin versus Australia, if one grew up in a certain generation watching Australia dominate all and sundry, this one would give them undeniable joy.