Gujarat Titans bowler Yash Dayal put himself in a big controversy on Monday as the UP-born cricketer shared a story on his Instagram about 'love jihad'. Dayal put up a story on his social media handle wherein he reshared a post on how people from Islam lure Hindu women into trusting them and converting to their religion. This Instagram story from Yash Dayal attracted a lot of criticism.
After the backlash, Dayal took down this Instagram story on love jihad and put up another story wherein he apologized and said that the previous story was shared by mistake. Dayal also said that he respects every community. "Guyz, apologies for the story, it was just posted by mistake plz don't spread hate. Thank you, I have respect for each & every community n society," wrote Dayal in his apology post. 
With Dayal posting an Instagram story on love jihad, fans went berserk on Twitter and criticized the cricketer for such a post. A few also said that Rinku Singh thrashing the GT bowler for five sixes in an over was the right thing as Dayal "deserved it".
Check out the reactions.
Also Read: 2024 T20 World Cup reportedly set to be moved out of USA due to lack of infrastructure development 
Yash Dayal claims his account was hacked!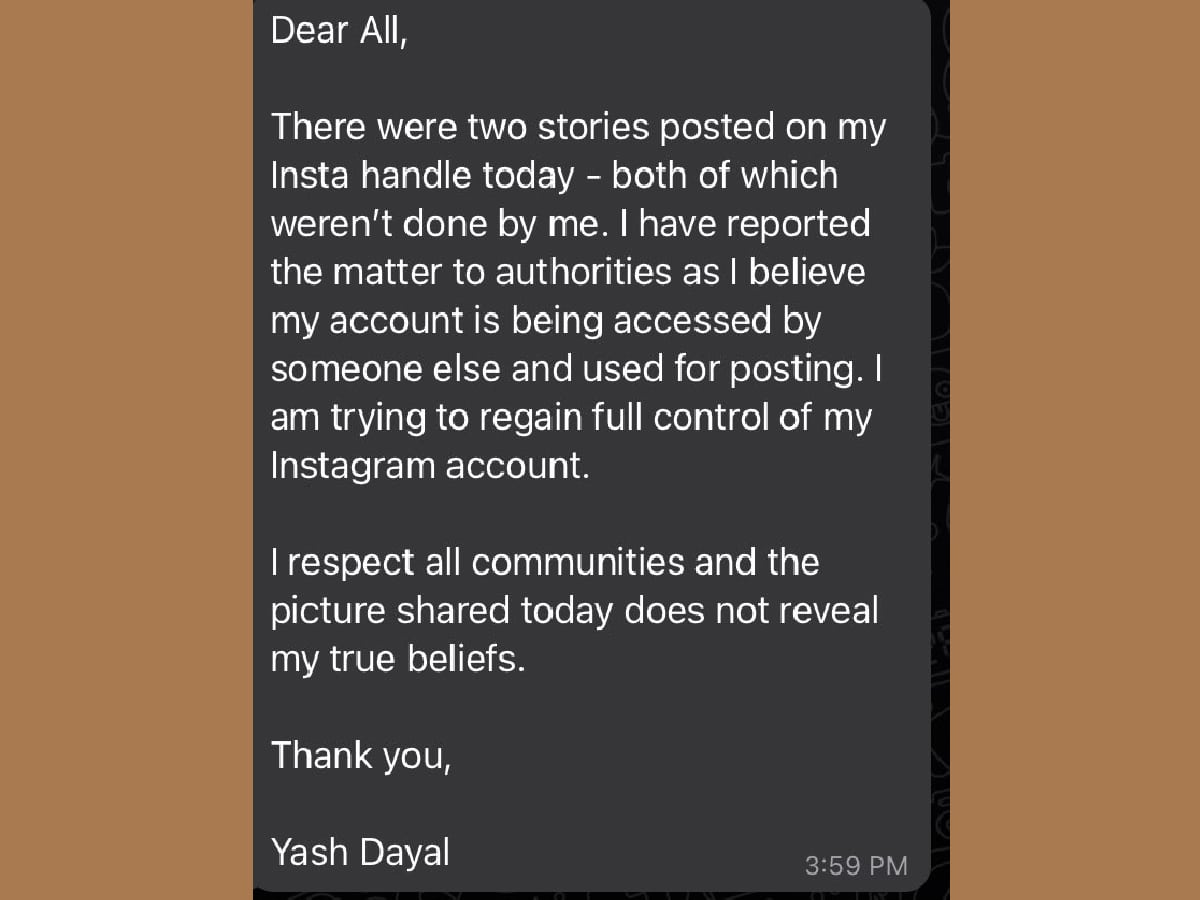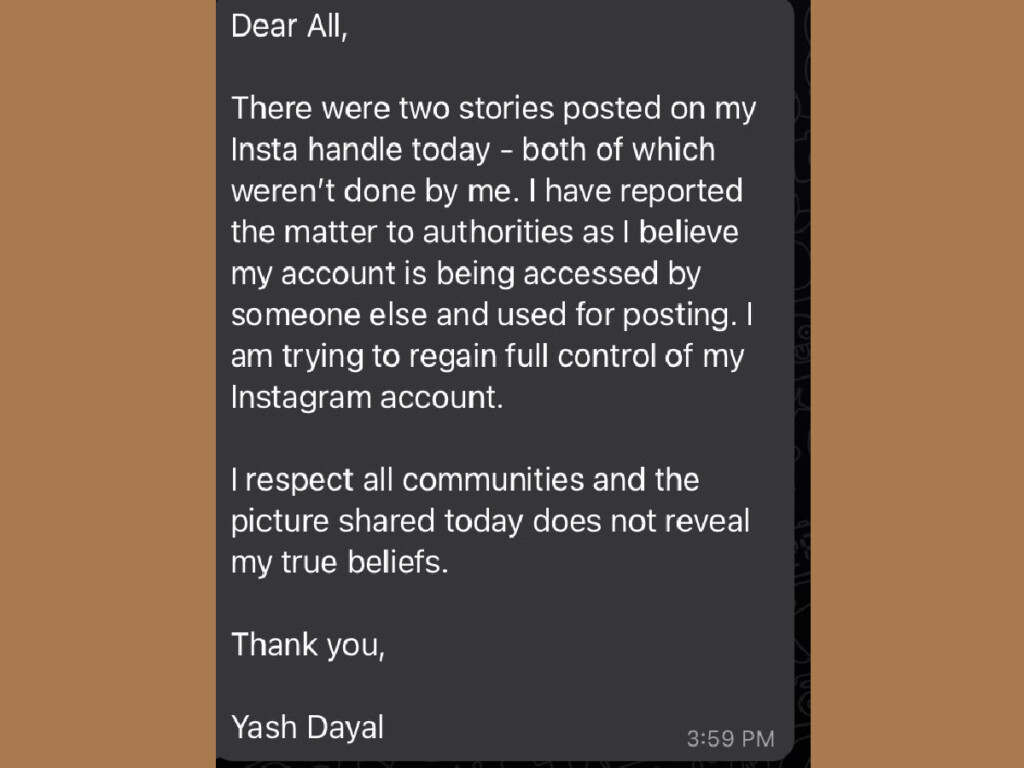 After all this drama, Yash Dayal issued a statement claiming that his Instagram account was hacked and both the stories were shared by the hackers. Dayal further stated that those stories did not reveal his true beliefs and that he respects every community.
"Dear All, There were two stories posted on my Insta handle today – both of which weren't done by me. I have reported the matter to authorities as I believe my account is being accessed by someone else and used for posting. I am trying to regain full control of my Instagram account. I respect all communites and the picture shared today does not reveal my true beliefs. Thank you, Yash Dayal," said Dayal in his statement.
In case you missed!