The 2023 ODI World Cup is slated to be played later this year. The Board of Control for Cricket in India (BCCI) has the hosting rights and the richest cricket body is working day in and out to make the most of this opportunity. However, the BCCI is facing issues in convincing the Pakistan Cricket Board (PCB) to send over its players for the quadrennial event.
Due to the geopolitical tensions between the two neighbouring countries, both cricket boards are reluctant on touring each other. India and Pakistan have stopped playing bilateral series and only meet in multination tournaments. The two teams are set to face each other at the Asia Cup and then the ODI World Cup.
However, with these two tournaments set to be hosted by each of PCB and BCCI, there seems to be an issue about India and Pakistan travelling across the border. The BCCI has made it clear that the Indian cricket team won't travel to Pakistan for the Asia Cup and the tournament will be moved to a neutral venue. PCB, meanwhile, has also warned against travelling to India.
Related: Pakistan likely to host Asia Cup, India matches likely to be played in overseas venue
But it seems PCB will have to change its stance and the cricketing body is already looking at alternatives. One of the alternatives is that Pakistan's matches at ODI World Cup will be limited to a couple of venues. And as per reports, the PCB has identified Chennai and Kolkata as their potential venues.
Chennai or Kolkata to host India vs Pakistan match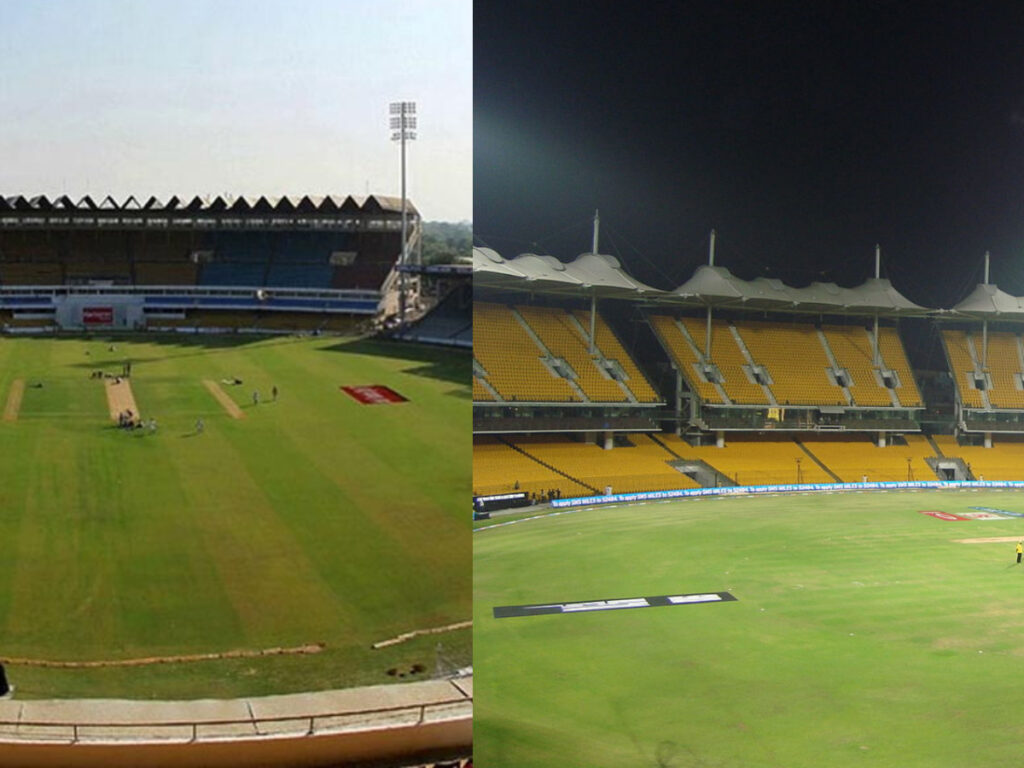 A PTI report has claimed that the Pakistan team felt safe and secure in these two cities when they travelled to India last time around. The report also claimed that talks are already in place at the highest level.
"A lot will depend on what BCCI and the Indian government decide but given a choice, Pakistan will like to play most of its World Cup matches in Kolkata and Chennai. "In Kolkata, Pakistan played its T20 World Cup game against India in 2016 and the players were very happy with the security. Similarly, Chennai as a venue remains memorable for Pakistan. It's also about feeling safe at specific venues," a source close to ICC Board, tracking developments, told PTI on conditions of anonymity.
This means that India vs Pakistan match at the 2023 ODI World Cup could well be hosted in either Chennai or Kolkata. Although BCCI would have wanted it at the Narendra Modi Stadium, the world's largest stadium considering the footfall, it won't be possible as the venue is already booked for the summit clash of the tournament.
In case you missed: