What a contrast at the Narendra Modi Stadium in a few weeks. When India were playing on a virtual runway of a track against Australia in the fourth Test of the Border Gavaskar Trophy Series, it looked dull and boring, for the most part. Friday was fresh, like a spring rose, as the Indian Premier League lung opener between defending champions Gujarat Titans and Chennai Super Kings were off to a flyer.
The opening ceremony for IPL 2023 was colorful and bold, keeping in sync with what the premier domestic T20 cricket tournament in India is known for. Well before the toss for the match, the stadium was packed to the rafters. There was a sea of yellow as well, the typical Chennai Super Kings color, which has caught the eyes of fans since 2008.
A new season, a few new personnel plus past and present, what one got to see in the first innings of a new season was pretty lively. The hype was over Gujarat Titans, led by Hardik Pandya. He has that aura, that swagger of a millionaire, and knows how to command his men.
Yet, maybe, Pandya had not factored in the explosive brilliance of Ruturag Gaikwad. After the top order had struggled against Mohd Shami to start with, who got his 100th wicket in the IPL, there was a lot of rebuilding to be done. One man stood up, and it was not Ben Stokes. Bought at an incredible price of Rs 16.25 crores, Stokes did not produce the strokes.
That job was grabbed by Ruturaj, a well-known name in the IPL. The beauty of the IPL is players who you do not hear too much of throughout the season come out firing in this competition. That's what Ruturaj did on Friday night, changing gears like a furious Formula One driver.
Related: Rajiv Gandhi International Cricket Stadium in Hyderabad- Check out Rajiv Gandhi International Cricket Stadium in IPL 2023 matches
When Ruturaj Gaikwad got out, it was sad for CSK fans, though he had done more than enough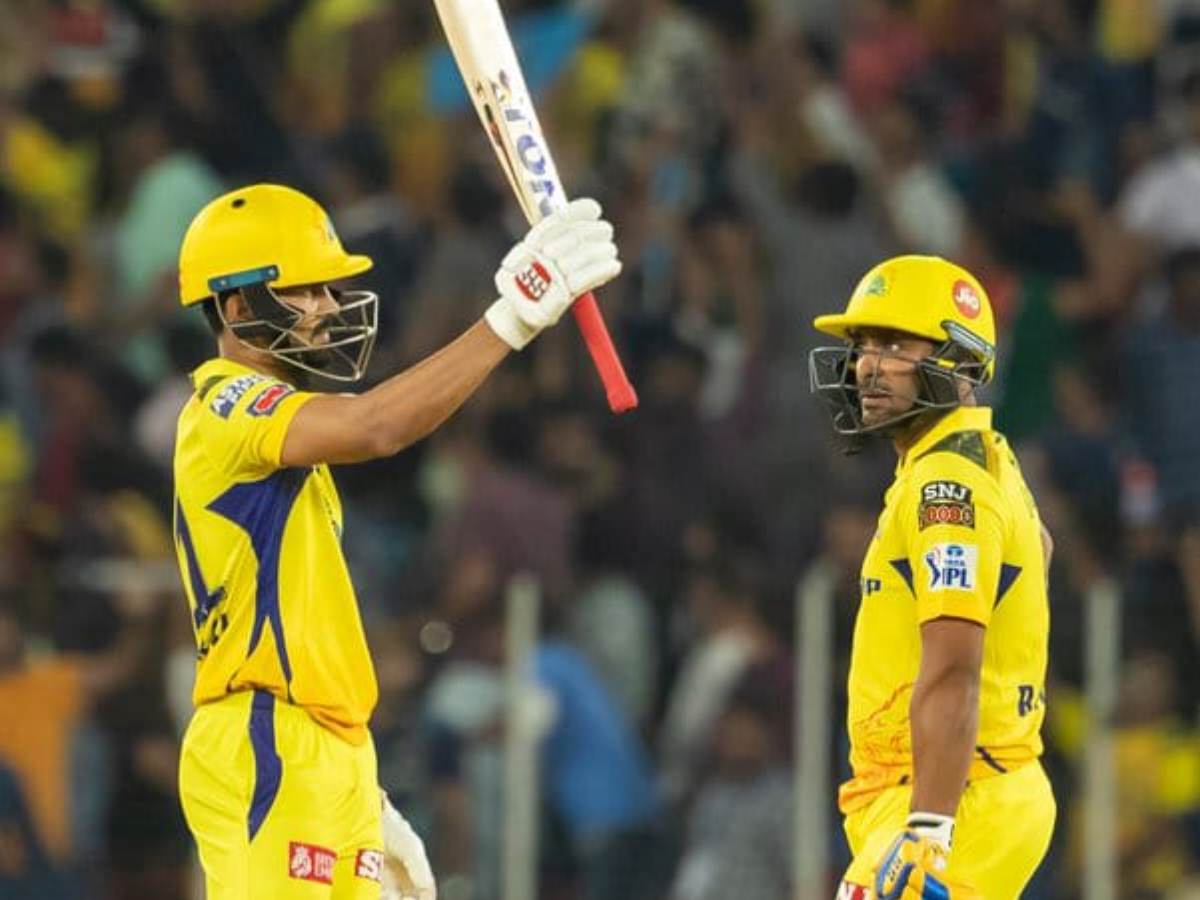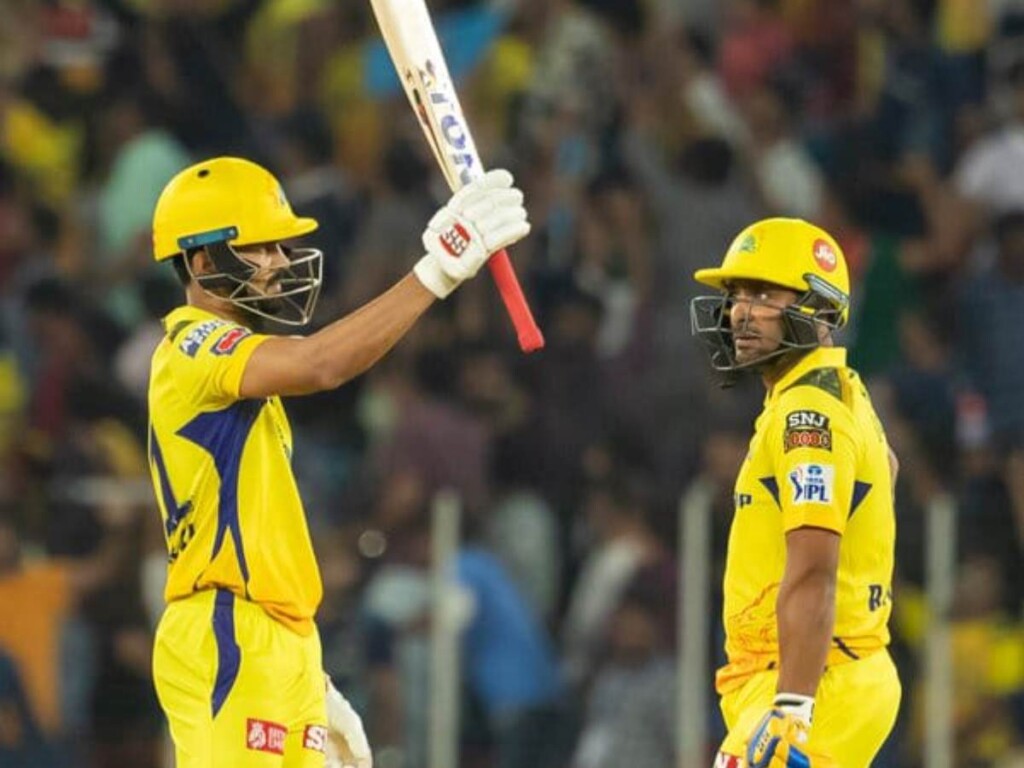 To be batting in front of big crowds at a gigantic stadium like the one in Ahmedabad is not easy. But then, Ruturaj, who plays domestic cricket for Maharashtra and is now a well-known name for CSK, was not going to miss the chance. Playing the first match does leave the opening batter with butterflies in the stomach. There is anxiety, the first-day or first-night blues.
This dude came out smoking, something which would have made even Chris Gayle, now a commentator on Jio Cinema, proud. Ruturaj was in the zone, his power-hitting being the cornerstone for CSK to put on 178 for his team. The way he batted, showed he had been practicing what is known as the "maximum." This is an unforgiving format, the IPL, where you have to go flat-out like a boxer in the ring.
There can be no back-pedaling. Maybe, these are the traits that Ruturaj had picked up from Guru MS Dhoni, who came pretty late down the order for CSK. But then, before that, Ruturaj Gaikwad had lit up the skyline over the stadium. His essay was hard, defined by four fours and nine sixes, off just 50 balls. When you hammer so many runs through boundaries and hit the white ball high in a boundary beyond 70 meters, it shows how much preparation has gone in.
When the IPL began in 2008, opener Brendon McCullum had hammered an unbeaten 158 in the match between KKR and RCB in the first match. In 2015, Rohit Sharma, again opener, smashed an unbeaten 98 against KKR as the season starter. Tonight it was Ruturaj's turn to light up the proceedings with a 92. He looked good for a ton, at least that was the form and touch he was in. When he got out, it was sad for CSK fans, though he had done more than enough. The big names had flopped for CSK but Ruturaj soaked in the pressure well.
In case you missed:
Not Virat Kohli! Jonty Rhodes calls this India star as 'best fielder' in the world right now
Michael Vaughan predicts which team will be lifting the IPL trophy this year