South African great Jonty Rhodes is regarded as one of the greatest fielders in cricket. In the Indian Premier League (IPL), Rhodes is the fielding coach of the Lucknow Super Giants and recently, he revealed the name of the player who he thinks is the best fielder in the world right now.
In an interview with TOI, Rhodes was asked about the top three fielders in world cricket today. To this, Rhodes answered that there's only one such player right now and he is none other than India's star all-rounder Ravindra Jadeja.
"Right now there's only one- Ravindra Jadeja," Rhodes said. Jadeja is hugely popular for his rocket throws during India's fielding and often stuns the batters. He is always an automatic pick in all three formats due to his ability to perform in all the departments. When runs are needed, he delivers, turns wrecker-in-chief in favorable condition with the ball, and his fielding has no competition right now.
Ravindra Jadeja, to the relief of the Chennai Super Kings (CSK) fans, has been retained by the franchise. He will be seen in action when CSK will take on defending champions Gujarat Titans on Friday (March 31) at the Narendra Modi Stadium in Ahmedabad.
Related: Steve Smith recalls sharing dressing room with MS Dhoni for RPS, says he learned calmness from 'Captain Cool'
Jonty Rhodes also explains how IPL has improved fielding standards of cricketers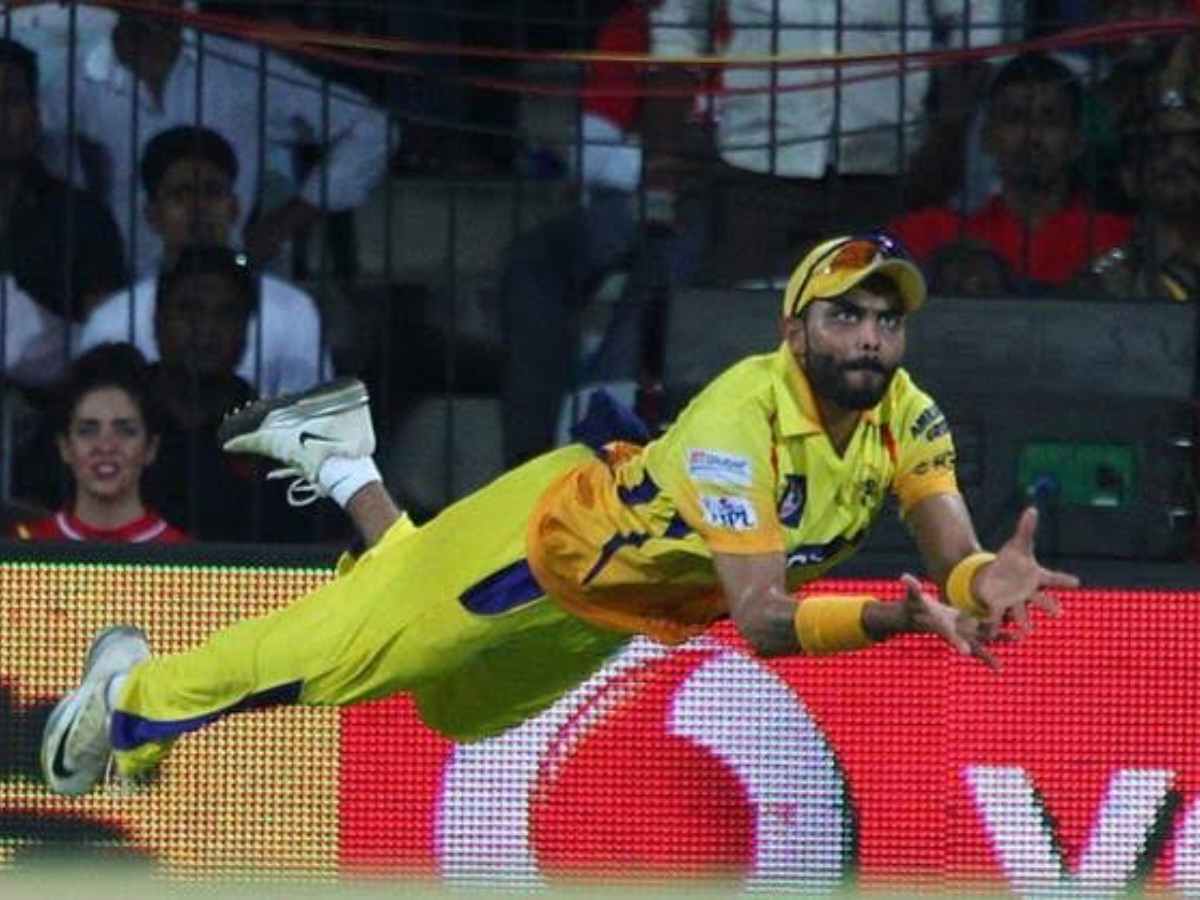 In that same interview, Rhodes said that when the IPL began, people started focusing on fielding. According to him, in ODIs, a team often had three to four good fielders while the others didn't do quite well. But since the inception of IPL in 2008, there has been a growth in fielding.
And on how to improve the fielding quality of domestic cricket, Rhodes said there's a need to upskill coaches at the domestic level and help the youngsters get into the habit of fielding at an early stage. "If I train players, the impact is on 10-12 players but if I can train 5-6 coaches, the impact will be on 100 players," Rhodes added.
Meanwhile, this season, IPL will welcome the home-and-away format, which means, Lucknow Super Giants can play their home matches at the Ekana Sports City in Lucknow. The team, led by KL Rahul, will start their campaign on Saturday (April 1) against David Warner-led Delhi Capitals in Lucknow. Last year, Lucknow dominated at first but later, ended up third on the points table with nine wins, and five defeats from 14 matches.
In case you missed:
"God forbid if Virat chases this down, they'll vandalize my house," ex-Pakistan captain recalls incident when he dropped Virat Kohli's catch
"I think he is fit to play a few more sessions," Rohit Sharma on MS Dhoni's retirement speculations