Virat Kohli is the master of the run chase. 21 of his 45 ODI centuries came while chasing a target. He did it against several top teams but when it comes to India's arch-rivals Pakistan, Kohli turns into the most formidable batsman.
His most memorable innings have come against the Men in Green. In a match last year at the ICC T20 World Cup in Australia, he played a stunning 82* off 53 balls to guide India into a dramatic victory. Apart from that knock, several times in other tournaments, he led from the front.
But that doesn't mean Kohli is always successful while chasing. Several times he fumbled badly. One of his failures occurred in the 2017 Champions Trophy final against Pakistan.
Pakistan had posted a huge 339 runs with the help of a partnership between Fakhar Zaman (114) and Azhar Ali (59). During India's run chase, Mohammad Amir turned into a wrecker-in-chief. Kohli also became one of his three victims.
Related: "Cocky and arrogant," AB de Villiers' honest confession on his first impression of Virat Kohli; Chris Gayle reacts
Azhar Ali thought he won't be spared if Virat Kohli chase down the target after being dropped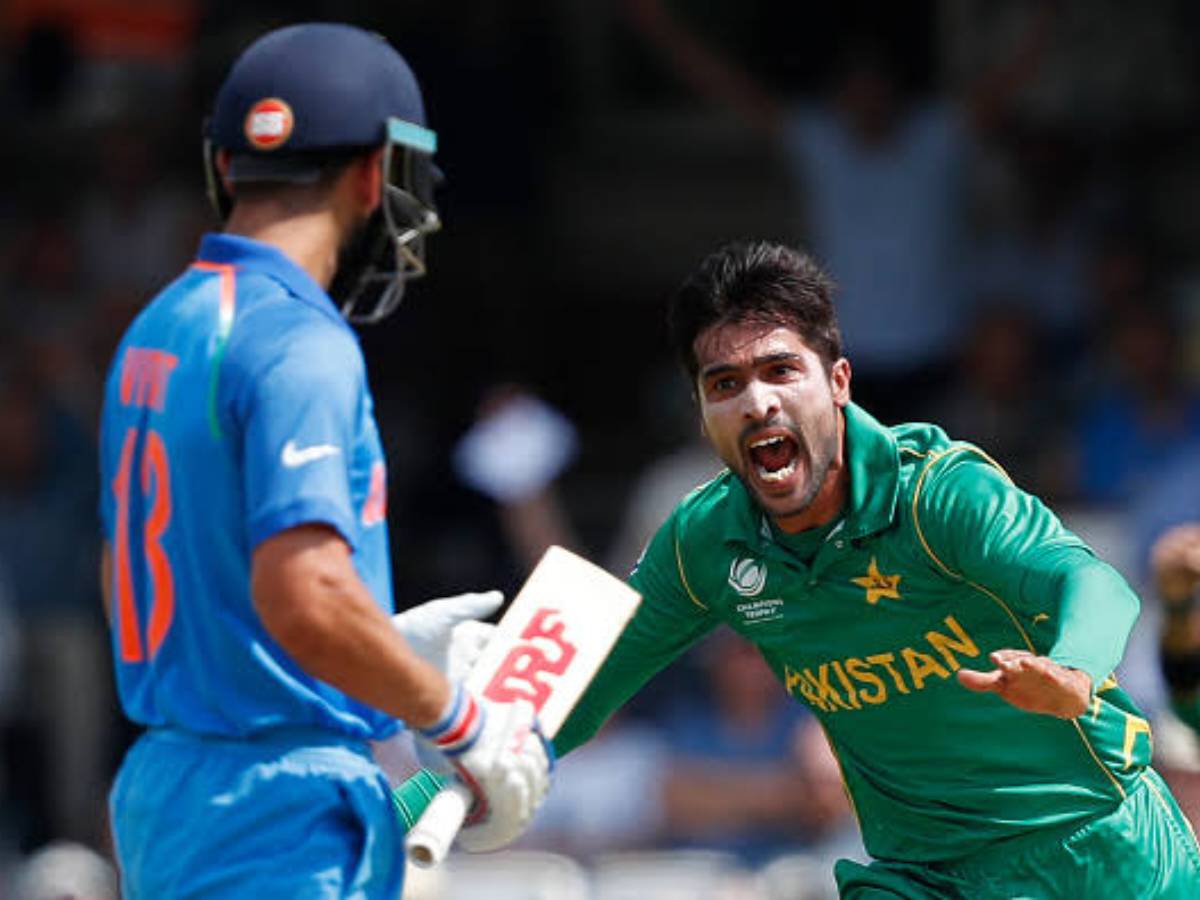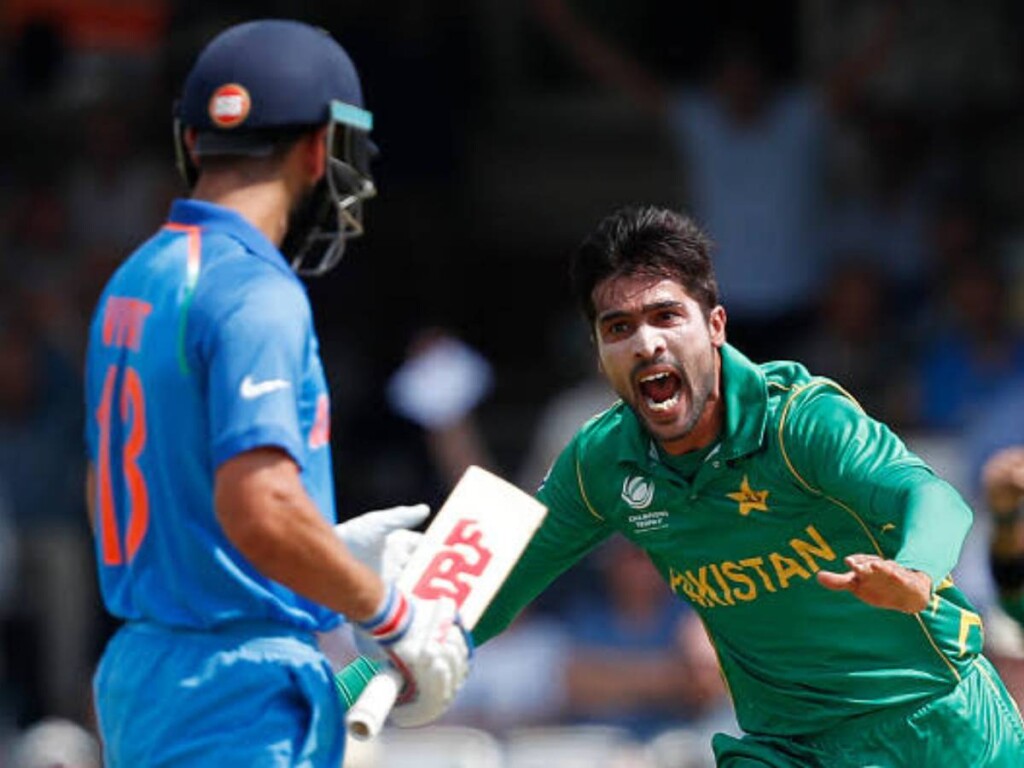 But before Kohli's dismissal, Azhar had dropped his catch on the previous ball. Azhar knew that as it was a final match between the two rivals, if Kohli went on to chase this down, then he won't be spared by the Pakistani fans.
Between the dropped catch and the next ball, Azhar's mind was full of negative thoughts. He even thought that if Kohli chases down this target, his house will get vandalized.
"I saw it in reality. Between that drop catch and his dismissal plenty of things flashed before my eyes," Azhar, who took retirement last year, said on 'Hasna Mana Hai'.
But right on the next ball, Amir trapped Kohli when the latter top-edged the ball to Shadab Khan who was standing at the point.
"It felt as if I have been burdened with weight and pressure, and that the entire world is watching me asking as if 'Look what he's done'. That was my feeling and I thought 'God forbid if he does what he is famous for…if he chases this down- he scores a lot in chases- my house will get vandalized'. Fortunately, I was just thinking about all these scenarios and he got out on the next ball," the former Pakistan skipper added.
In that match, India were bundled out for a mere 158 runs. Pakistan won the match by a huge 180-run margin and lifted the Champion Trophy.
In case you missed:
Fanwar over who is the most popular global celebrity between Virat Kohli and Shah Rukh Khan turns ugly
KKR team management has faith in Nitish Rana