MS Dhoni seems to be mocking generations of Indian cricketers. No, the champion wicket-keeper-batter who won India two big titles, the maiden World T20 in 2007 and the ODI World Cup in 2011, continues to rock and roll.
In his latest avatar, bulked up and all muscle, it appears, MSD is ready to hammer the hell out of the white ball. What takes the cake, is, the others in cricket are talking about Dhoni. It was a bit ticklish to read about Mumbai Indians skipper Rohit Sharma making a profound statement that Dhoni will be around for a few more IPLs!
Just 42, Dhoni has been a part of Chennai Super Kings as much as the Tamil language is part of the entire Tamil Nadu. Hang on, before Rohit Sharma said Dhoni may not leave right away, a day earlier, Sourav Ganguly had told a few writers in New Delhi that playing cricket does not stop because of a certain age. Dada Ganguly had cited the instance of Sachin Tendulkar continuing till he wanted. After all, when Sachin retired in 2013 November in Mumbai, playing his last Test against West Indies, he was 40.
Dhoni is two years old but does not look it. Fitness and MS Dhoni are love affairs. It is perhaps a trait he has passed on to Virat Kohli, the former RCB captain. Kohli is fit, hungry, lean, and ready. Yet, when it comes to the IPL, there is only one boss man — MSD. Having played 234 IPL matches and scored 4978 runs, Dhoni is king. Agreed, he and CSK had a bad outing in the IPL in 2022. Can this time be different?
Related: "Cocky and arrogant," AB de Villiers' honest confession on his first impression of Virat Kohli; Chris Gayle reacts
MS Dhoni makes people laugh, MS Dhoni makes people cry and entertains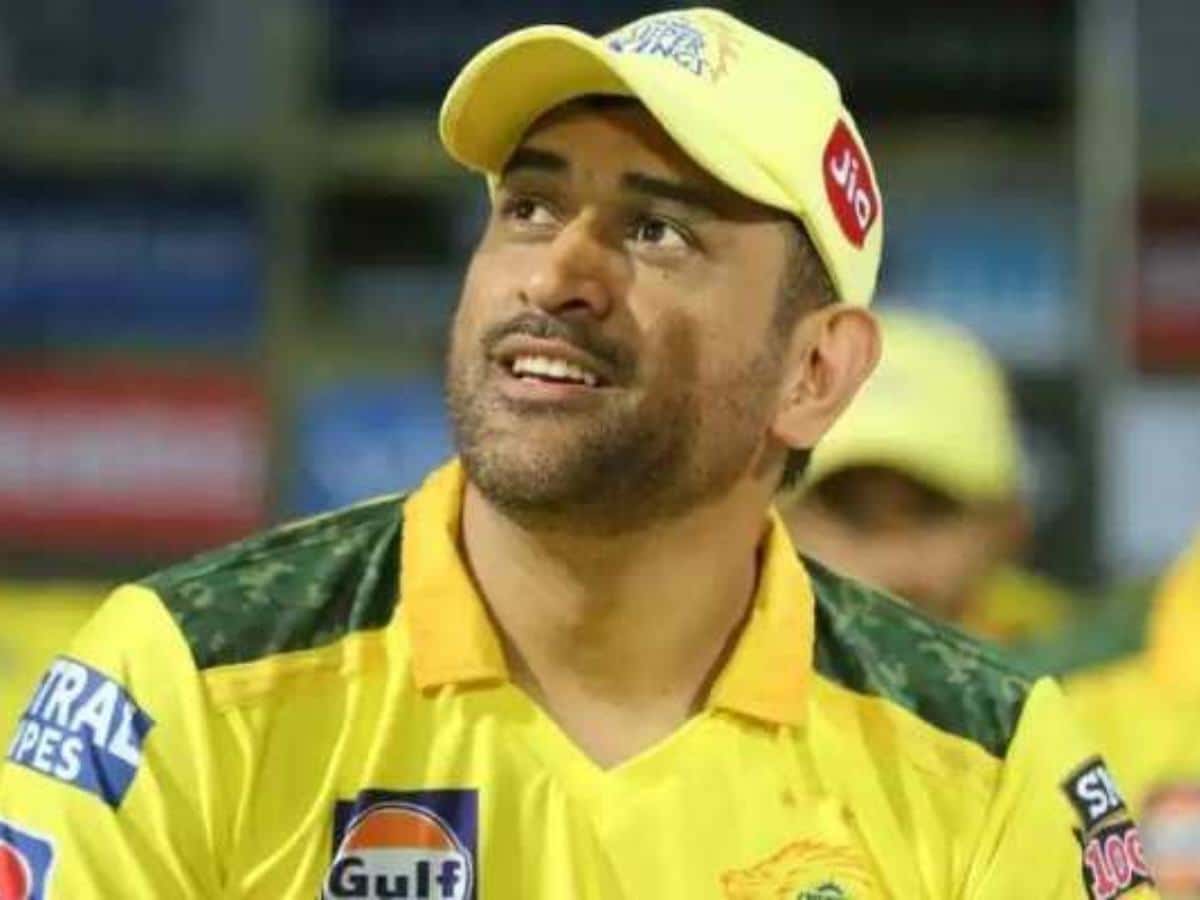 If IPL and loyalties are like wars in social media and even in conversations, in Tamil Nadu, MSD is God. He almost has a status like Thalaiva and Rajnikanth in movies. Dhoni makes people laugh, Dhoni makes people cry and entertains. Last year, even though CSK did badly, the FM radio frequencies in Chennai and other cities were not slamming Dhoni. There is a belief the team will do well this time, in 2023. It's actually blind faith in Dhoni that he will do no wrong. He will have Ravindra Jadeja also for the company, which should make this IPL interesting.
There are IPL fans all over India and overseas. Yet, Dhoni has never been spoken of as a spent force. The reasons for it are his aura, his mystique, his leadership, and how he defines the CSK ethos and pathos. When he retired from international cricket three years ago, Suresh Raina also followed suit. However, the careers of the two headed in different directions. Dhoni is still a leader, needed and feared.
The reasons for it are he brings the best out of the team. There is speculation if this will be his last IPL. The question to be asked is, why should this be Dhoni's last IPL, a point raised by two relevant guys — Rohit Sharma and Sourav Ganguly. Dhoni does stuff that others can't. It includes being a daredevil, being part of the Indian Territorial Army, and wearing the uniform with grace. Another well-known side is how he loves bikes and fitness.
His collection of bikes is crazy, it's a passion. He owns the best and a 42, can flaunt himself. Back to cricket, playing at the brand new stadium in Chennai has caught the imagination of fans. When he goes to practice these days, there are thousands waiting to cheer him. This is the romance of Dhoni, a man who does unthinkable things in white ball cricket.
If cricket needed relevance, MS Dhoni still provides it in a club format, the IPL. A bit in the CR7 mode, playing football in Saudi Arabia! Cristiano Ronaldo does not care he is around 37 plus, he still wants to play in a country that does not compare with Europe. Likewise, Dhoni wakes up to cricket just before the IPL. He brings on beast mode. Will 2023 be the last hurrah? Only MS Dhoni can answer that. That's the way he has been as a cricketer!
In case you missed:
Fanwar over who is the most popular global celebrity between Virat Kohli and Shah Rukh Khan turns ugly