Yuvraj Singh recently took to Instagram to share a meme tagging his wife, Hazel Keech. The meme was an old picture of a woman playing cricket and wicket keeping. The caption on the image read, 'If she dresses like this, she'e a keeper'. Yuvraj tagged his wife in the captions saying 'Indeed !!😁 @hazelkeechofficial !!what say people?'.
The post got a lot of likes and replies for its implied humour and quirkiness. However, Yuvraj Singh's wife's comment was the one to stand out the most. Hazel commented, 'Finally a Dad with his bad dad jokes. Hazel's comment alone was welcomed by the fans and received a lot of likes.
Also Read: WATCH: "We saw you got two Ducks" – Virat Kohli and Mr Nags finally get together for an Interview this season
Yuvraj Singh and Hazel become parents recently in January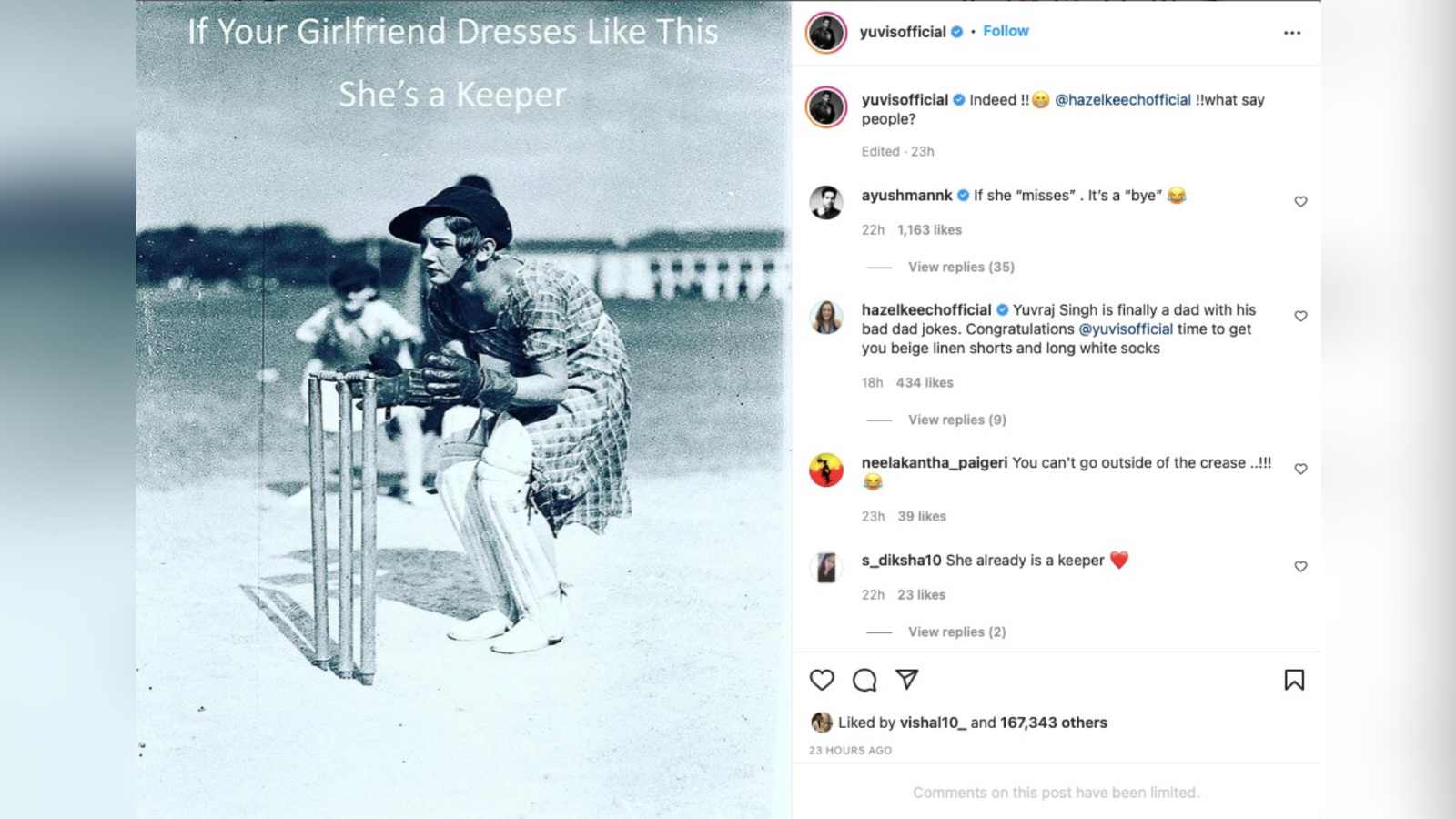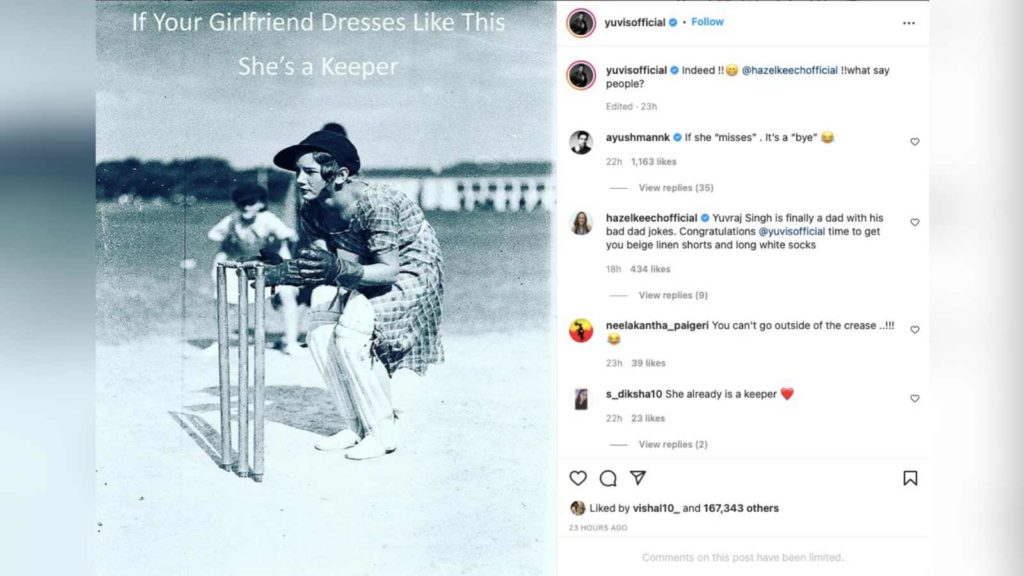 Yuvraj Singh and Hazel Keech only recently became parents when Hazel gave birth to a baby boy in January of this year. While the duo have decided to keep their son away from the spotlight, Yuvraj Singh recently shares a video on Mother's Day, citing he tries to help as much as he can when it comes to the baby's needs. He also said that both the mother and father are equal partners and must share the duties when it comes to taking care of the child.
Being one of the pillars of Indian cricket who was part of the generations that dominated world cricket from 2007 to 2013, Yuvraj Singh has been quite invoked in nurturing the younger generation nowadays. One thing common among the likes of Shubman Gill, Abhishek Sharma, Shivam Dube, Prabhsimran Singh and Anmolpreet Singh is that all of them trained with Yuvraj Singh just before the IPL. Without Any surprise, these players have been standout performers for their respective teams.
Especially Gill and Abhishek Sharma, who are their team's highest run-getters this season. Yuvraj Singh will be happy to see his protégés performing so well, while he performed his duties as new parents.
Also Read: "It's pretty special" – Devon Conway on being compared with Micheal Hussey