India pacer Mohammed Siraj has risen from the ranks in the past few years. While he made a roaring debut in Test cricket, Siraj did not have a great start to his white-ball career. The Hyderabad pacer gave away over 50 runs on his T20I debut. Even in the Indian Premier League (IPL), Siraj used to get thrashed by almost every batter. However, the tide has turned now. 
Siraj is India's leading bowler heading into the 2023 ODI World Cup and the 29-year-old has earned it through his hard work and performances. Siraj has also improved a lot in T20 cricket as he is among the leading wicket-takers in IPL 2023. The right-arm pacer has also played under multiple captains including Virat Kohli and Rohit Sharma.
While Siraj's love for Virat Kohli is not a mystery as the Hyderabad pacer addresses him as his 'Bhaiya', the 29-year-old got candid about his experience of playing under Rohit Sharma and how the latter is a fun character to be around. While talking to Gaurav Kapur on Breakfast with Champions, Siraj was asked about playing under Sharma and the pacer opened up in detail.
Related: Mohammed Siraj approached by bookie for insider information ahead of IPL 2023, pacer reports to BCCI ACU
"I love playing under him a lot. It's really fun. He gives full freedom to the bowlers to do whatever they want to like set fields, bowl different lines, and things like that. He is also there to help when the plan does not work out," said Siraj. The pacer then also mimicked Rohit on how he convinces bowlers to follow his plan of action. "If I am bowling well and ask for a catching midwicket, he would say 'arey out kar na udhar se, kya kar raha hai!…wahi field rehne de'," said Siraj.
The love is two-way!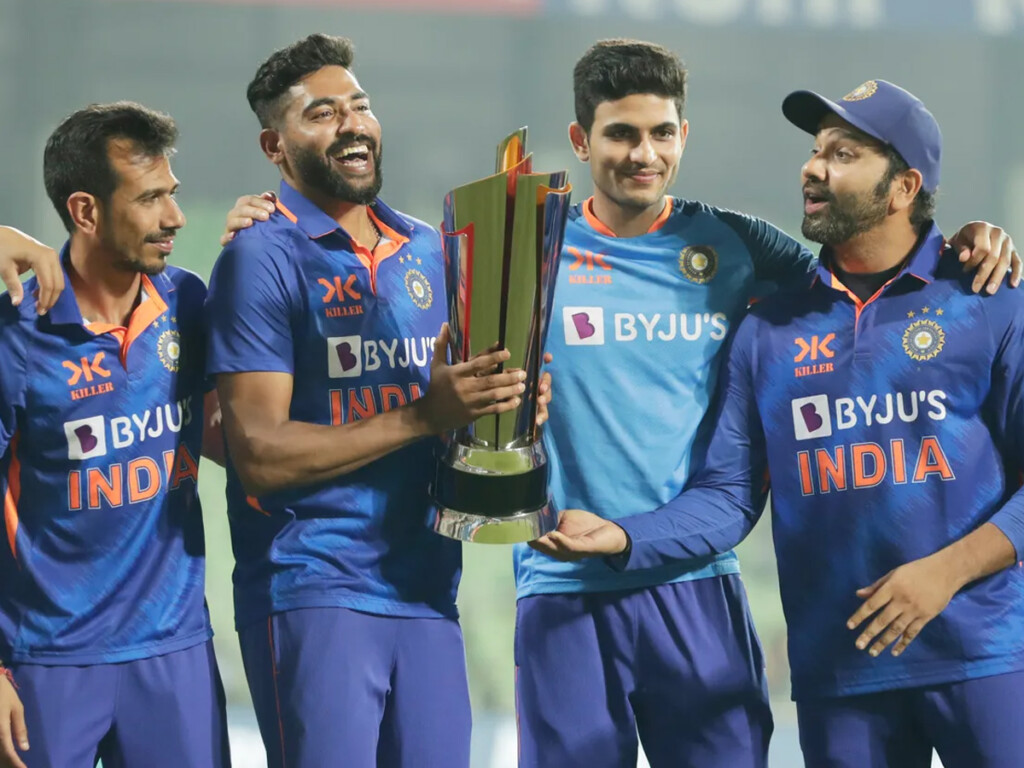 While Mohammed Siraj enjoys playing Rohit Sharma, the India captain also enjoys captaining someone like Siraj who understands what the team needs from him. Sharma himself had said that the pacer has uplifted his game in white-ball cricket and is now one of the important players for the team.
"He is a very important player for us. He has improved his line and length a lot in the last two years. Now we are getting to see his outswing. He was not known for his swing but he did that against Sri Lanka. That is very good for the team if he can do that with the new ball consistently," Rohit had said in January this year.
He had further added, "He understands his bowling a lot better now which is a big thing in my view. He also knows what the team wants from him. All in all, he has become a very good bowler for us. He can take wickets in all phases and we need bowlers like him. We need to manage him and keep him fresh for the World Cup as well as the upcoming Tests against Australia."
In case you missed!