After the recent ugly altercation between Virat Kohli and Gautam Gambhir following the match between Royal Challengers Bangalore (RCB) and Lucknow Super Giants (LSG), the Board of Control for Cricket in India (BCCI) charged Kohli and Gambhir 100 percent of their respective match fee for breaching the IPL Code of Conduct. However, India legend Sunil Gavaskar demanded a stricter punishment for both of them to ensure such ugly fights do not happen in the future.
Sunil Gavaskar on Star Sports said: "What is a 100 percent match fee? If it is Kohli, who is on maybe Rs 17 crore for RCB, which means Rs 17 crore for a possible 16 matches, including the semi-finals, and finals. So you are talking about a crore of rupees. Is he going to be fined Rs 1 crore and more? Well, that's a very, very stiff fine."
Gavaskar then went on to give the example of his playing days, saying banters used to take place but none of this aggression. The 1983 World Cup winner then pointed out that because the players are on TV, they tend to show that aggression a little bit extra.
Related: "Horrible sight," Twitter pained to see KL Rahul injured and struggling to get back on his feet after pulling his hamstring
Sunil Gavaskar recalls the Slapgate incident to call for Virat Kohli and Gautam Gambhir's suspension for a few games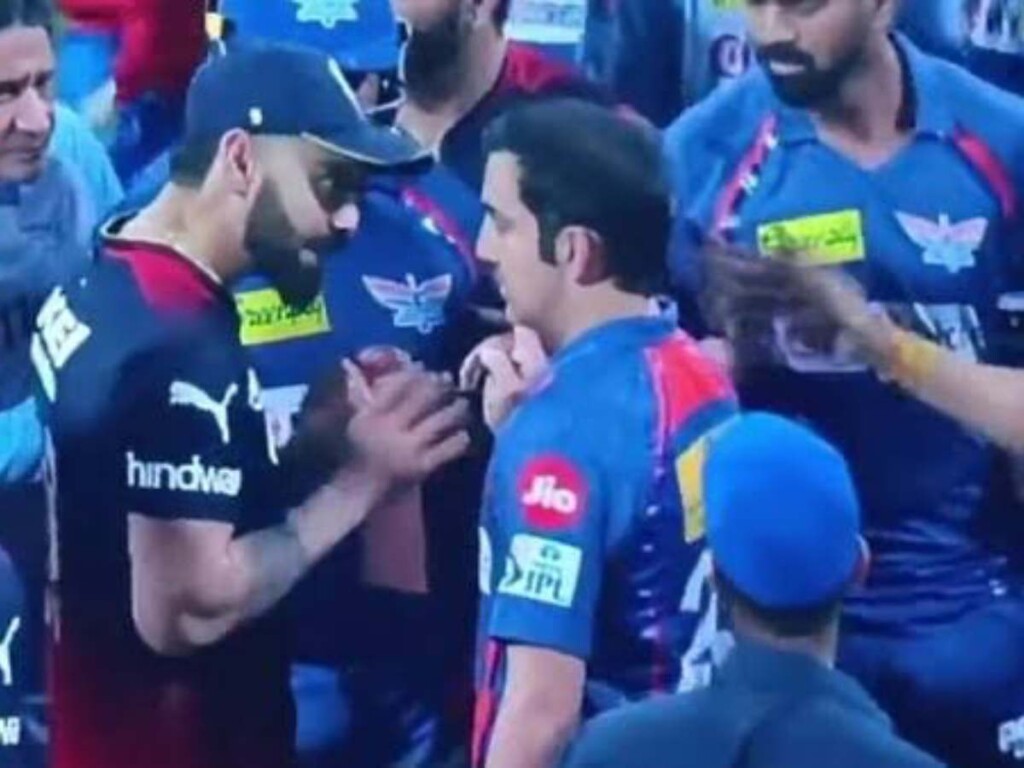 Sunil Gavaskar then recalled the infamous 'Slapgate' incident where former India spinner Harbhajan Singh slapped Sreesanth after the match between Kings XI Punjab (now Punjab Kings) and Mumbai Indians back in 2008. After the Kohli-Gambhir fight, Harbhajan revealed on his YouTube that he still gets embarrassed thinking about that incident owing to which he got banned for a few ODIs.
"So, my point, do something which will make sure, these things don't happen again. If it has to you know, like it happened with Harbhajan and Sreesanth 10 years ago, that you have to ask them maybe step aside for a couple of matches. Make sure you do something that ensures that these things don't happen and also something that will hurt the team. That's a stiff one," he added.
In case you missed!