Former Royal Challengers Bangalore (RCB) skipper Virat Kohli was all fired up during his team's match against Lucknow Super Giants (LSG). Kohli was seen bowling kisses to the crowd and asking them to make more noise after every LSG wicket. But things turned ugly after the former RCB skipper indulged in a verbal spat with LSG bowler Naveen-ul-Haq.
It got heated up further and LSG mentor Gautam Gambhir also got involved. All the drama unfolded for everyone to see, and the Board of Control for Cricket in India (BCCI) also took the necessary actions. All three, Kohli, Gambhir and Haq were slapped with heavy fines.
Meanwhile, an interesting chronology of events was brought to the fore by a user on Twitter. The user, Kausthub Gudipati known for churning out interesting stats shared a tweet on Tuesday decoding the on-field spat between Virat Kohli and Naveen-ul-Haq.
The user pointed out that while LSG mentor Gautam Gambhir fought with Shahid Afridi in 2007, Naveen-ul-Haq was involved in an on-field banter with the former Pakistan all-rounder. He then discussed the spat between Naveen & Kohli and Gambhir & Kohli. The dots seemed to be connecting.
Related: LSG vs RCB: Virat Kohli, Gautam Gambhir, and Naveen-ul-Haq heavily fined for breaching IPL Code of Conduct
Did Virat fight for Shahid Afridi?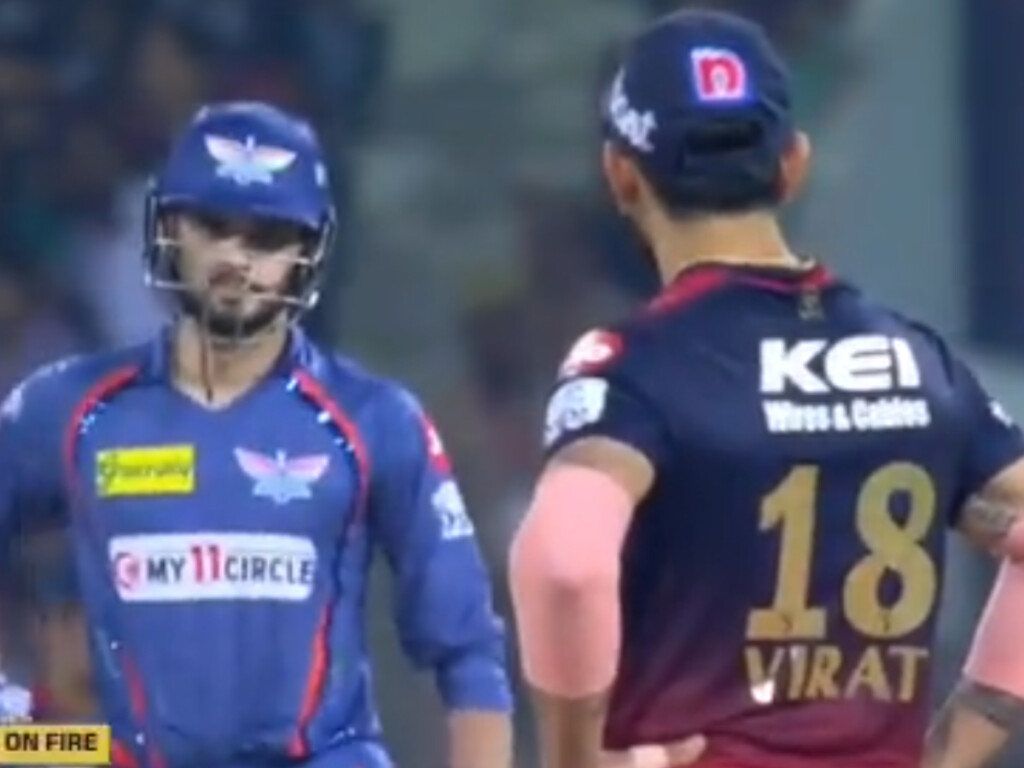 The user also mentioned a comment made by Shahid Afridi about the dying aggression within Kohli.
"In cricket, attitude matters the most. That is what I talk about the most. Do you have an attitude towards cricket or not?…. He has the class. But does he really even want to be No. 1 again? Or does he think he has achieved everything in life? Now just relax and pass time? It's all about attitude," Afridi had said after a string of failures for Kohli in IPL 2022.
Now, as the Virat Kohli of old is back, both with the bat and the aggression, it needs to be thought if Kohli picking a fight with Naveen was related to this statement. For now, it seems otherwise.
In case you missed!