Indian Premier League (IPL) is the biggest cricketing league in the world only due to the fans. And after two months of consuming high-octane clashes, when they get to see the final featuring MS Dhoni, what else would they want? Chennai Super Kings (CSK) are squaring off against Gujarat Titans (GT) on Monday (May 30) at the Narendra Modi Stadium in Ahmedabad.
Notably, the match was originally scheduled to take place on Sunday (May 28) but as a result of incessant rain, the summit clash was rescheduled on the next day.
Well, as the match was pushed into the Reserve Day, many fans decided not to return to their respective states or cities. A video has surfaced online where CSK fans could be seen sleeping on the floor of a railway station.
A Twitter user who recorded the pictures and a video, wrote: "It's 3'o clock in the night when I went to Ahmedabad railway station, I saw people wearing jersey of csk team, some were sleeping, some were awake, some people, I asked them what they are doing, they said we have come only to see MS Dhoni."
Watch the video here:
Gujarat Titans are off to a flying start!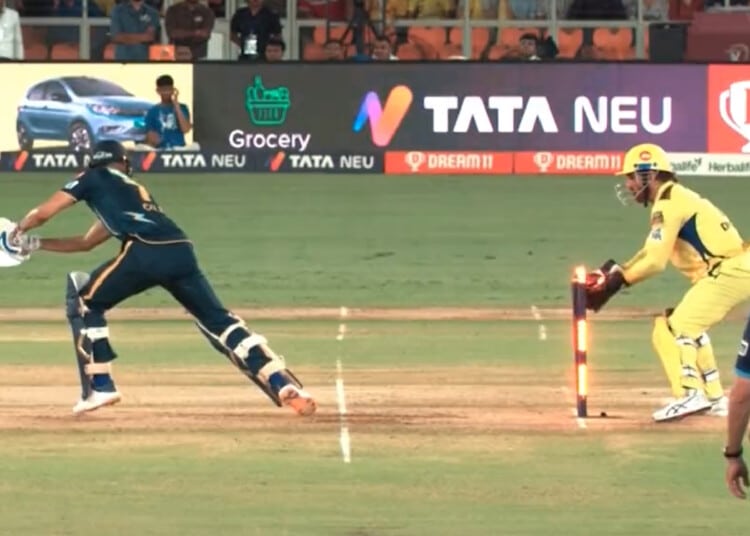 The final match has started and MS Dhoni won the toss and decided to bowl first. GT were off to a flying start courtesy of openers Wriddhiman Saha and Shubman Gill. In the second over, Deepak Chahar dropped Gill's catch and as a result, Gill ended up playing a 20-ball 30-run knock with seven boundaries when Dhoni's stumping sent him to the dugout. GT are at 131/2 after 14 overs. Wriddhiman Saha slammed his half century before he was dismissed by Deepak Chahar with a catch by Dhoni.