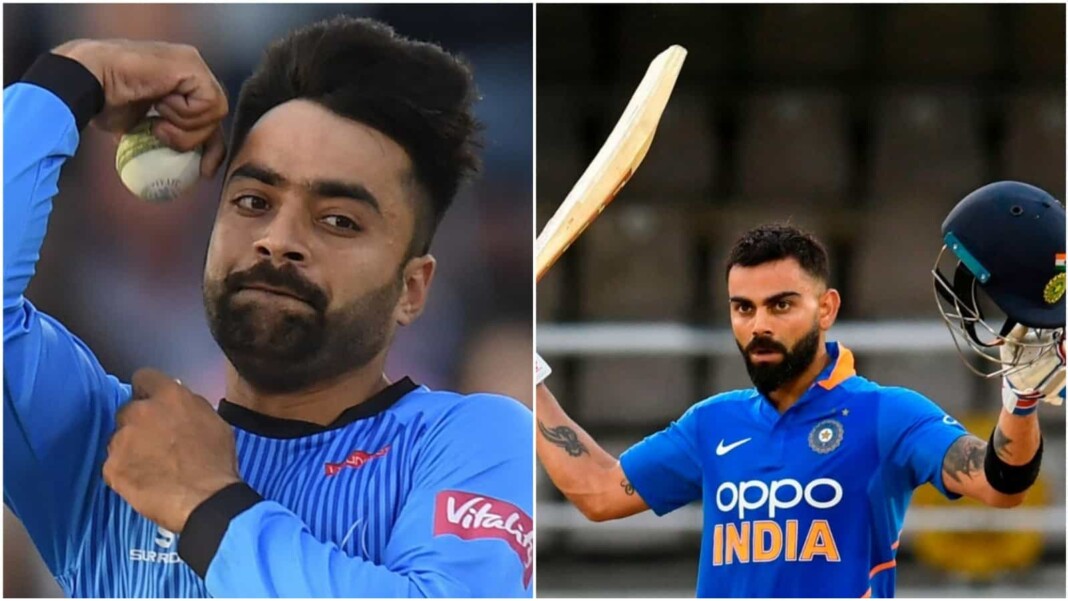 Virat Kohli is one of the best batsmen that the world of cricket has ever laid its eyes on. He makes the game look easy and as a result is a nightmare for almost every bowler out there.
Speaking of bowlers, they don't get any better than the 2020s T20 player of the decade, Rashid Khan. Khan is truly magnificent at what he does and can turn the tide of a game in just a few overs.
During the IPL, it's exciting to witness players of Kohli and Rashid's caliber locking horns regularly.
Rashid Khan talks about what makes Virat Kohli different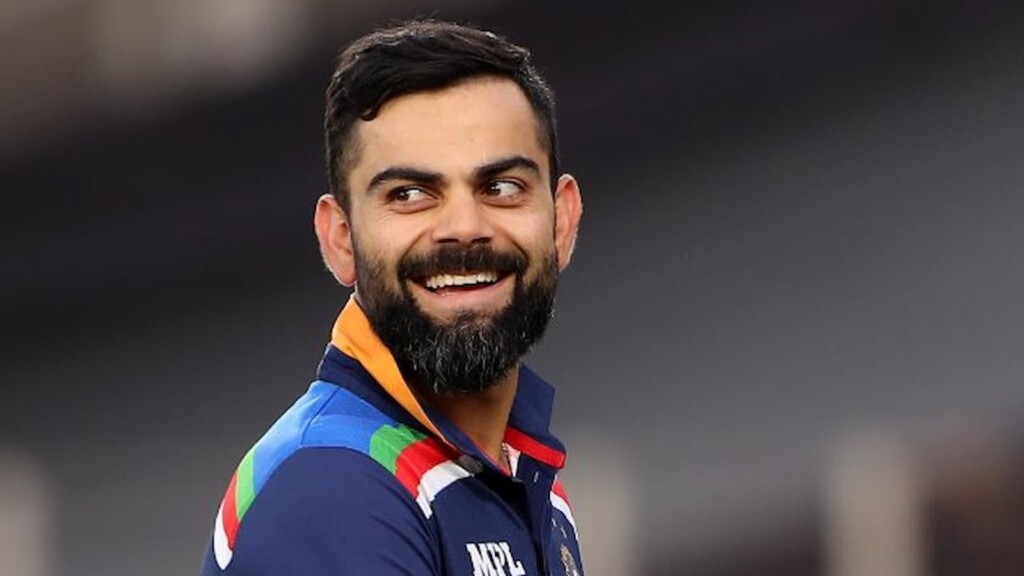 According to a report by Times of India, Rashid Khan feels that Virat's ability to not deviate from the process even in the hardest situation, makes him a terrific batsman.
Rashid said, "If there is any other batsman, he will come under pressure if you bowl well to him. He will play a shot which is not his strength like a sweep, a slog sweep or any other different stroke."
Khan further continued to praise his rival by saying, "Virat will follow his own process. He goes with his mind. He has his own style and he goes with that. He doesn't do anything different. I think that is why he is very successful. He has a process. He will respect good balls. He will punish loose balls. He has great self-belief. Some batsmen don't have self-belief. That is why they struggle. He believes in his own strength."
Since his arrival at the international cricket, Virat Kohli has always been a crucial part for his team. The ability to stick to his game and not wavering even in dire situations has helped him maintain his place in the squad.
The current captain of the Indian cricket team is a blessing for the team. Do you agree with Rashid's comments? Let us know your views in the comments section below.
ALSO READ: "Fans wanted me to play" – Rashid Khan Explains Why He Chose to Play in PSL
ALSO READ: Virat Kohli is not the highest paid International cricket captain; Find out who it is