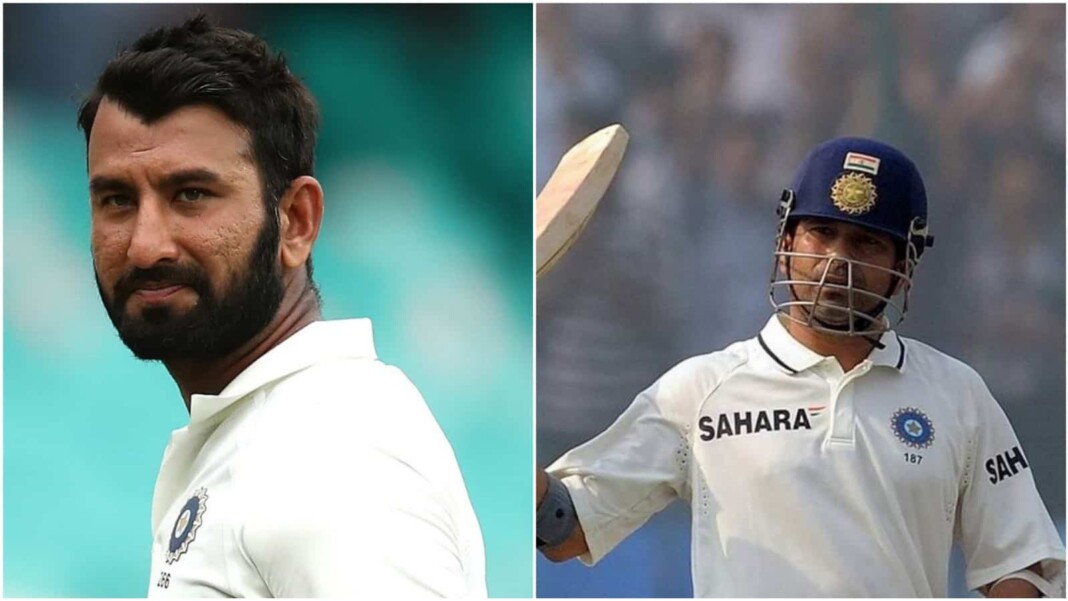 In cricket, batting at the number 3 or 4 spot is a huge responsibility for any player. Those players are responsible for carrying the team on their back, ideally during the middle overs.
For the Indian cricket team, Cheteshwar Pujara plays that role. He is the perfect anchor for the team while draining away the stamina of opponent bowlers.
However, this style of cricket requires a lot of patience on Pujara's part. As a result, sometimes he has been scrutinized for playing a bit slow, even for the red-ball format.
Sachin Tendulkar speaks up about Cheteshwar Pujara's playing style
Sachin Tendulkar is arguably the greatest player to ever step foot in a cricket ground. He achieved everything a player can imagine in his career, so if Tendulkar's opinion holds a great weight.
Speaking of his opinion, in an interview with PTI, Sachin talked about Cheteshwar Pujara's batting.
"I think we should appreciate what Pujara has achieved for India. It's not always about maintaining SR in Tests, you need different kind of planning & different kind of players. It's like 5 fingers in your hand, everyone has different role," said Sachin.
This is an extremely valid point made by the former Indian batsman. In a team there are 11 players and each player has his role defined.
If any player tries to do too much or too else, it could through the balance of the entire team out of the window. Keeping that in mind, Pujara's batting against the New Zealand bowlers in the WTC final will most likely serve as the backbone of the team.
He needs to stay at the crease for a long time, so the aggressive batsmen can get their game going. What are your expectations from Pujara in the WTC final? Let us know your views in the comments section below.
ALSO READ: WTC Final 2021: Here is the list of broadcasters to show India vs New Zealand match all over the world