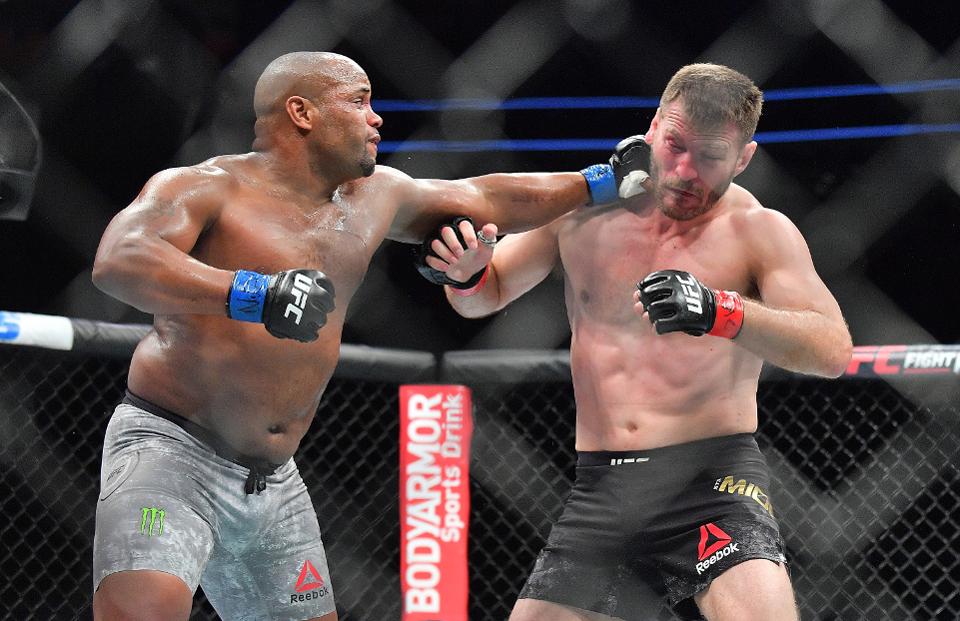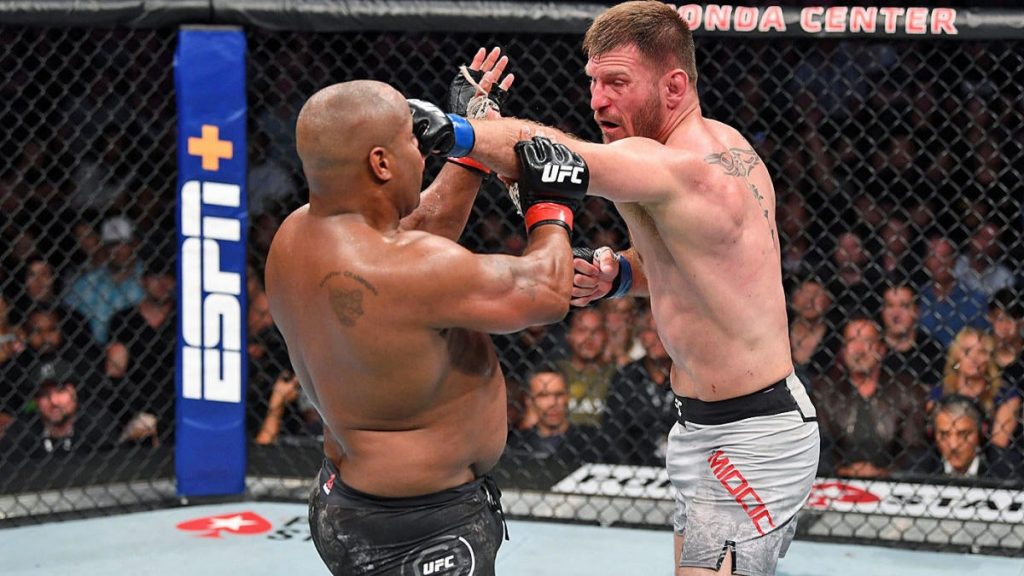 The rivalry and animosity between Stipe Miocic and Daniel Cormier is immense and the duo going into a trilogy now. It all started when Danile Cormier challenged Stipe Miocic.
DC made a history when he knocked out Stipe Miocic to become the two-division champion. But the duo went for a rematch and Miocic reclaimed his title, knocking out DC. The two are now heading into a trilogy.
The fight is highly crucial for both the fighters in terms of their career including the heavyweight division. So, a big responsibility comes over the shoulders of judges and referee. They have to ensure that there are minimum errors in a fight as big as DC vs Stipe 3.
DC criticized for his eye pokes
Cormier has been always criticized for his illegal eye pokes even in his two fights with Miocic. But some fans also think that these pokes were unintentional and some say intentional. Whatever they are, these definitely affect the outcome of the fight.
DC's eyepokes had affected the outcome of first fight with Stipe Miocic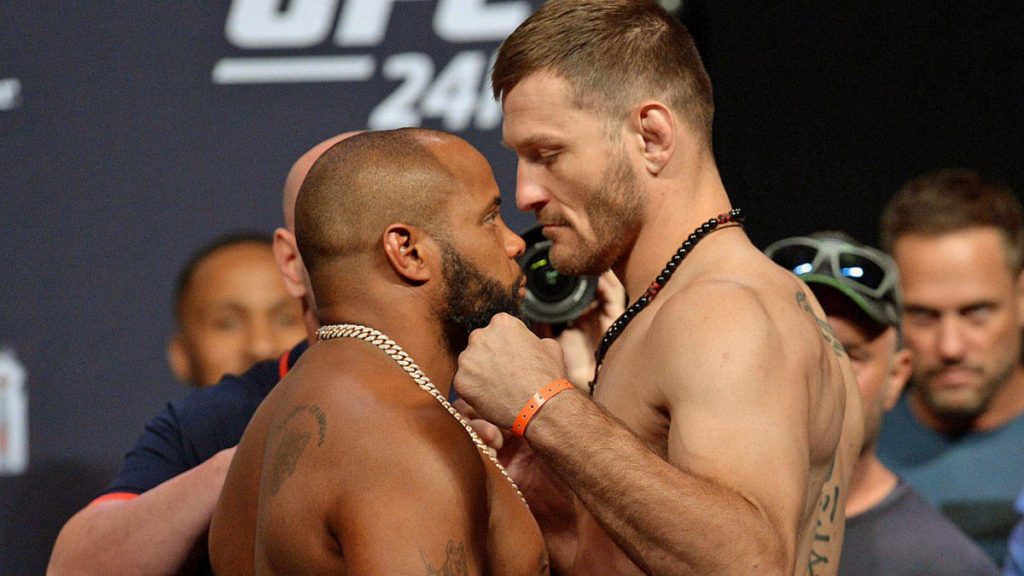 The illegal eye pokes from DC to Miocic had affected the outcome of their first fight. The first fight lasted only for the first round. Miocic was dominant initially but DC was not too far also. Then Miocic suffered an eye poke from DC in his left eye. Seconds after this, Miocic suffered a knock out punch from his left side and DC won the fight.
Then in their rematch, Daniel Cormier eye poked Miocic and followed up with a jab and a left hook. DC did the same again in the third round even after warned by the referee.
Now, seeing this it will be complete nonsense to say that these eye pokes were unintentional. The after effects of these are always in DC's favour and they definitely affect the fight inside the Octagon. It should be the responsibility of the referee to restrict Cormier from doing so.
Besides, Marc Goddard recently took points always from fighters for low blows. Taking points always seems the best way as it reduces the chances of fighter winning the game.
Also Read: "We'll see how it affects my performance": Khabib on moving forward after 'very heavy loss' of father Abdulmanap