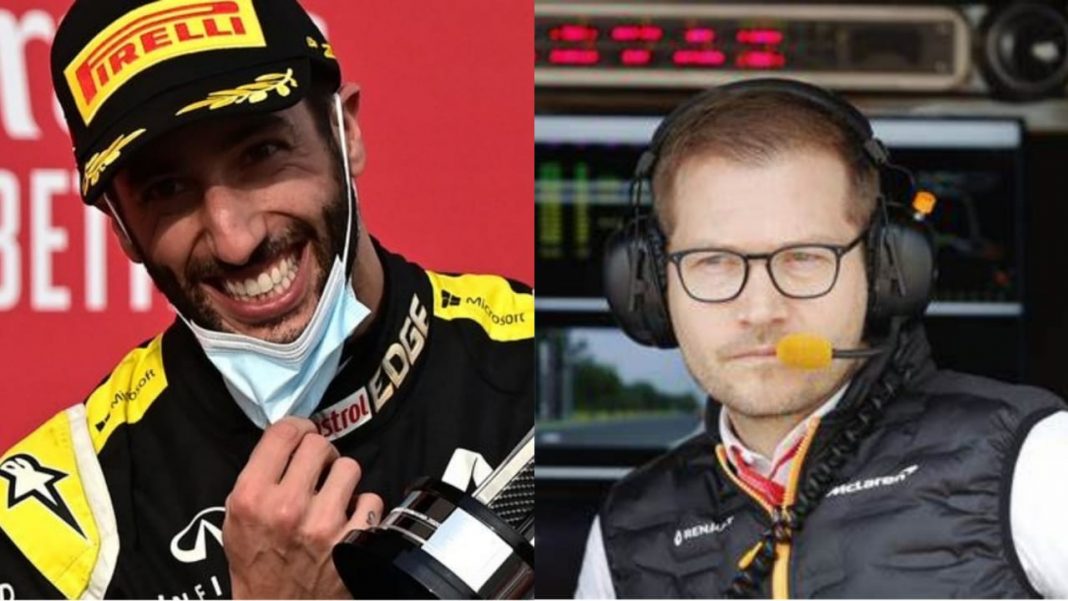 Bahrain Grand Prix saw some great mid-field battle with McLaren's Lando Norris leading the way n P4. However, many speculated the other McLaren driver, Daniel Ricciardo to be Norris' spot, but the former Australian Driver kept on struggling but still secured chequered flag in P7 to gather 6 points for his team.
This left the fanatics praising Lando Norris as he exceeded the expectations of many. Now, it comes to light that Ricciardo's has endured great damage to the floor of his car and it happened as early as in lap 4 of the race. This has everything to do with the incident with Pierre Gasly. The Frenchman was trailing the McLaren driver when things went a tad out of hand going into the tricky turn 5.
Daniel Ricciardo used his experience to secure P7
As reported by RacingNews365, Andreas Seidl, McLaren's team principal, opened up how Ricciardo's floor had significant damages. Hence, he applauded the driver for bringing the car home in P7 despite the loss in downforce on such a demanding circuit.
"Post-race, we found damage to Daniel's floor from the impact of Pierre running into the back of his car at the beginning of the race," he said.
"The level of damage cost a considerable amount of downforce. Despite the performance loss, Daniel used his experience to cope with the issues and score important points for the team. We now look forward to the next race."
Unfortunately for Daniel Ricciardo, he, too, couldn't escape the collision unscathed, according to Andreas Seidl. Apparently, Ricciardo had to cope with a significant loss of downforce throughout the race. Thankfully, he was able to keep the car in good shape and secured a pivotal 6 points.
Also Read: "Can't Really Focus on Driving": Sebastian Vettel