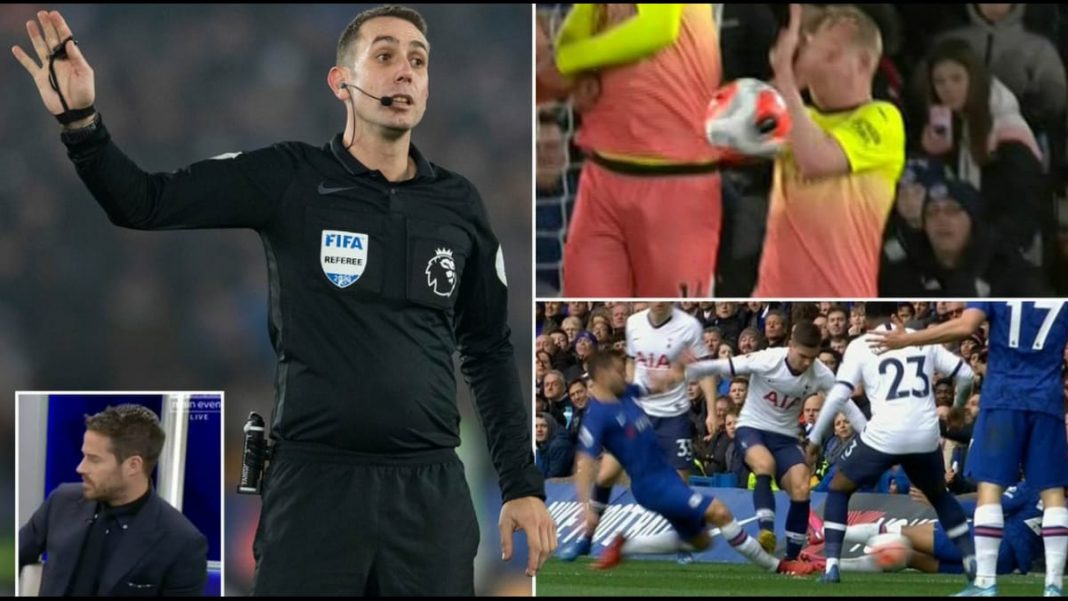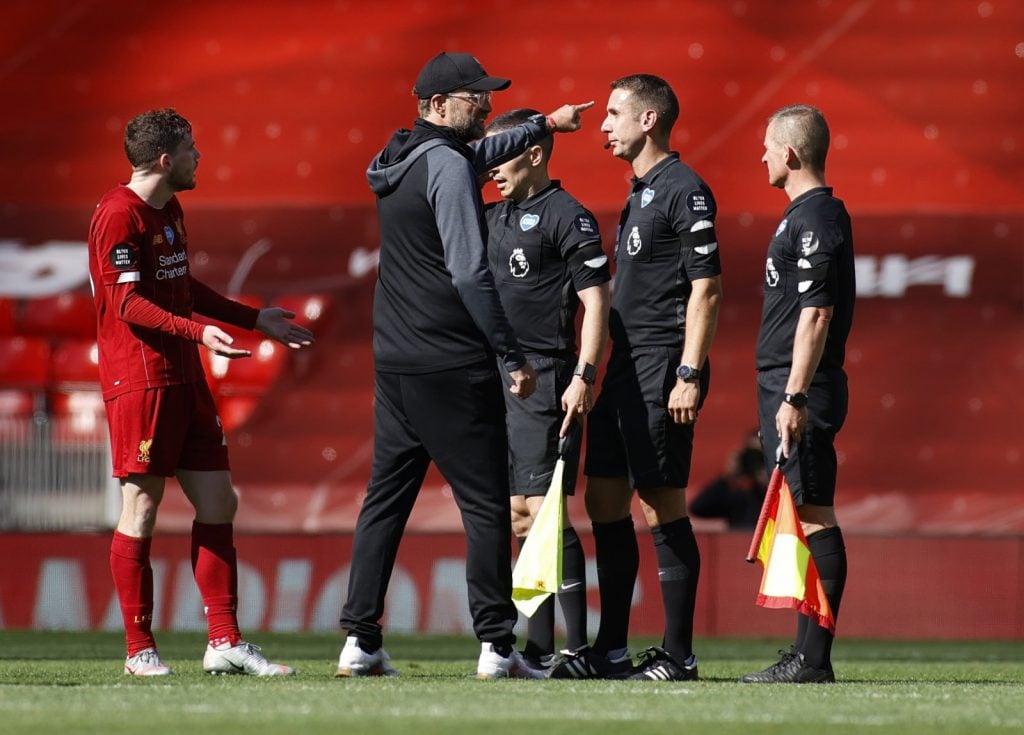 David Coote has been at the thick of things in this Premier League season. In fact he has been more involved in games than the players themselves. How else can you justify two of his decisions being the match-defining decisions? The Professional Game Matches Officials Limited (PGMOL) really need to take a look at his credentials now.
Serious blunders beyond belief
They can't even be written off as errors now, they are simply blunders, and David Coote makes a lot. Errors are when you don't notice a foul and wave on for play to continue. Blunders are when you make a decision that any sane person wouldn't make. The man seems to be inclined to make blunders at the highest level.
The Premier League is the most watched game on the world with more than 200 countries and 4 billion viewers. When you have that amount of reach, it is imperative that you need to keep the game as perfect as you can. While the players decide the quality of the match, the referees must try to not make too many mistakes. It is an agreed fact that referees are only humans and they will make mistakes, but they cannot be error-prone. David Coote is one of those referees who must be as far away as he can be from a Premier League game.
People say that he wasn't good in the Championship matches itself, so what prompted people to bring him to the Premier League? In this season alone he has been responsible for three horrifying decisions. The first came when he didn't think that Jordan Pickford should've been sent off for his terrible tackle on Virgil Van Dijk. To think that he checked for an offside only when he should've actually checked for a red card is pathetic beyond measure.
The next came when he ruled Sadio Mane offside, when he wasn't. Nobody can guess what was going on in David Coote's head as adjudged it as offside. That decision cost Liverpool the match as Jordan Henderson's late goal was ruled out. Now Liverpool sit at fourth place in the league having lost two precious points.
He still continues with the blunders
In the recent match of Manchester United v West Bromwich Albion, he overturned a clear penalty for West Brom. Bruno Fernandes had fouled Conor Gallagher in the Manchester United box and a penalty was initially given. However VAR advised him to take a look at the pitchside monitor. Replays showed that Fernandes had kicked Gallagher's leg first and yet David Coote mindlessly overturned the penalty. This decision was criticized by Manchester United legend Rio Ferdinand.
Later when Fernandes missed his penalty, he was made to retake it when 'keeper Sam Johnston had left his line too early. However the second penalty was a carbon copy as the 'keeper left his line too early but the penalty was scored. The rules said that the penalty stood despite the early dive, but isn't that too biased against the goalkeeper? Why further aggravate the issue?
There is a reason why you see no English referees in the Champions League or in the FIFA World Cup. David Coote gives enough reason why that happens. How he is still under employment by the Premier League is beyond reason. Fans have clamoured for the conversation between the VAR officials and the on-field referee to be made public. Referees in the Australian League use mics and their conversation can be heard by everyone. The PGMOL vehemently refuse to use that concept and for what reason?
You know what's funny? David Coote is a Manchester United fan.
Also read: Jurgen Klopp promises to take proper care of Thiago Alcantara and allow him to play only when fully fit