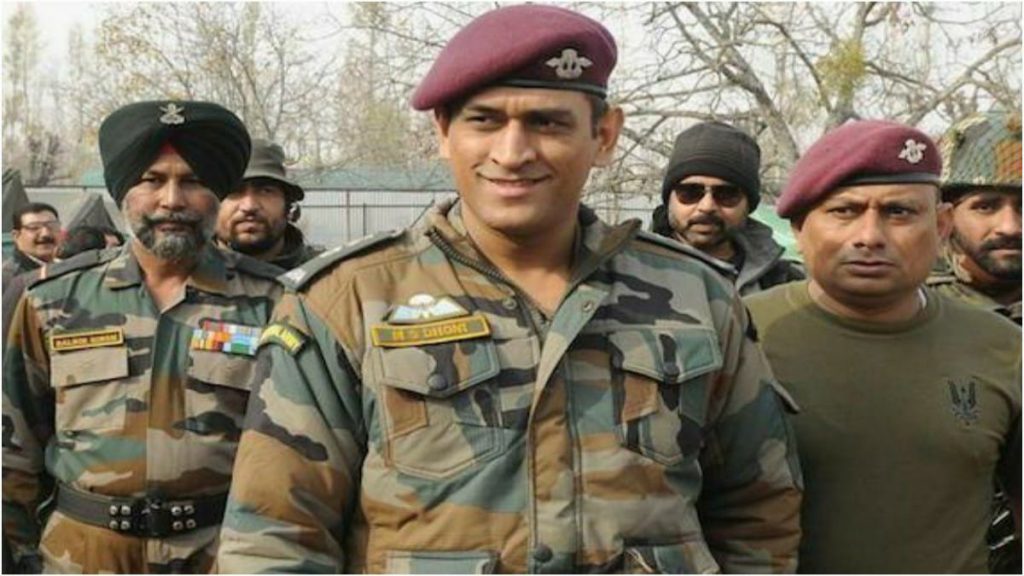 MS Dhoni's act of bravery was not considered the same by all Army officials as he completed his first para jump back in 2015. 
An anonymous senior officer made his dissatisfaction apparent on the matter in a report to Free Press Journal. He believed that the special treatment given to the former Indian cricketer was essentially a 'waste of the army's resources'. 
The Senior Officer said, "Army is spending on Dhoni to train him as parachute; however, his knowledge and expertise are not going to be of any use to the Army or the nation." 
Dhoni's 5 Para Jumps in 3 days
Leaping off an AN-32 aircraft from 1250 feet in the presence of thousands of Agrawites, MS Dhoni completed his first out of five para jumps.
Dhoni took a two-week training course at the Paratroopers Training School of the 50th Independent para-brigade. Dhoni was later assigned as a member of the 106 Parachute Regiment – part of the Indian Special Forces.
Along with the classroom session, he was also given basic toughening exercises to prepare his body from sudden jerks in the air. Not only that Dhoni successfully completed his ground test before his main jump.
As soon as the union defence ministry gave a thumbs up, the former Indian captain was allowed to jump in presence of dozen of parachuters. Dhoni made a jump with canopy static line parachute. 
He was also honoured with the Maroon Beret of the Special Forces after Dhoni had completed 5 jumps in merely 3 days. 
Not only his association with the Indian Army has been long term. Also, time and again Dhoni has evidently donned the Army's symbol on his wicket-keeping gloves and pads as well.
Also Read: Dhoni retirement: Uthappa shares his fondest memories with MSD