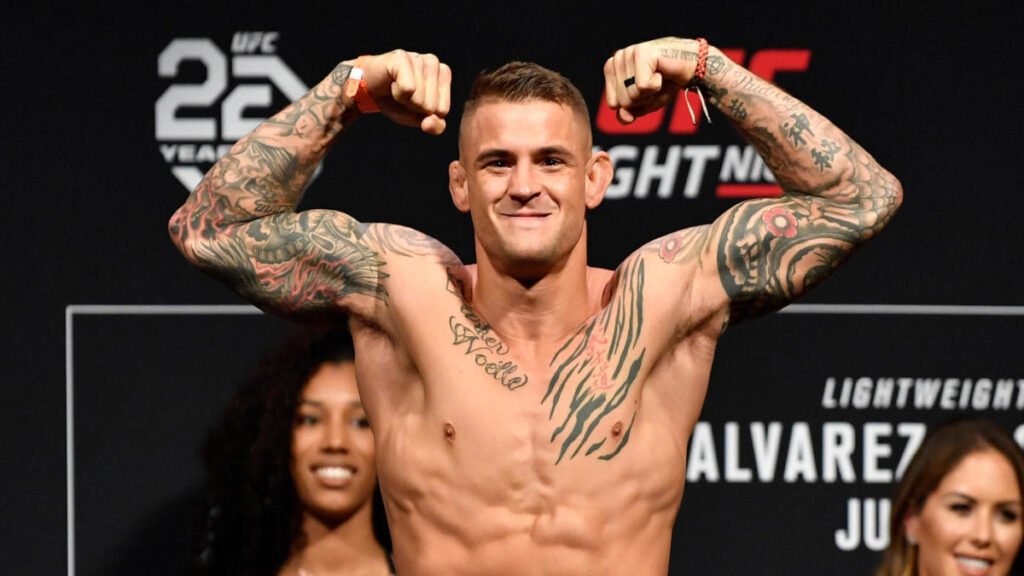 Looks like Dustin Poirier will be back in the octagon very soon. Talking to twitter, the American posted that he's been paid in full by the UFC, adding that he's etching to get back and earn it in blood. There has been a lot of buzz of late, as retired UFC fighter Conor Mcgregor and Dustin Poirier decided to fight in a charity match. Dana White later intervened stating that the fight can be held on UFC terms, instead of "it" being an exhibition match.
"I'm gonna go out there and earn it in blood" – Dustin
Earlier this day Dustin posted two tweets on Twitter claiming that he has been paid in full by UFC and he's gonna go out there and make a statement, earning the bag of cash in blood. Despite all this, there is a question that, who his opponent will probably be. There are claims that it might be Conor, as Dustin and Conor had already made a pact to fight each other in a charity match. Although Dana hinted that he might make it happen, there has been no confirmation yet from Conor's side and Dustin's tweets seem to be hinting it might be 'El Cucuy' Tony Ferguson.
The reason Tony Ferguson is being touted as a possible opponent is– Dustin retweeted Tony Ferguson's tweet where Tony mentioned he would be doing an interview with Ariel Helwani, breaking the news about his next fight. And, Tony did break the news saying that he is hungry for a fight. Tony and Dustin were already slated to fight, but due to unavoidable circumstances the fight was called off.
Dustin was also asked on Twitter if he would face Conor or Tony. Dustin replied saying either, before going on to add that he would probably fight Tony. Given that Dustin is a great fighter, the opponent he will be facing, will definitely be an equally good one. But, for now; FINGERS CROSSED!
Also Read: "Remember this day like Smash Day" Khabib Nurmagomedov taunts Conor