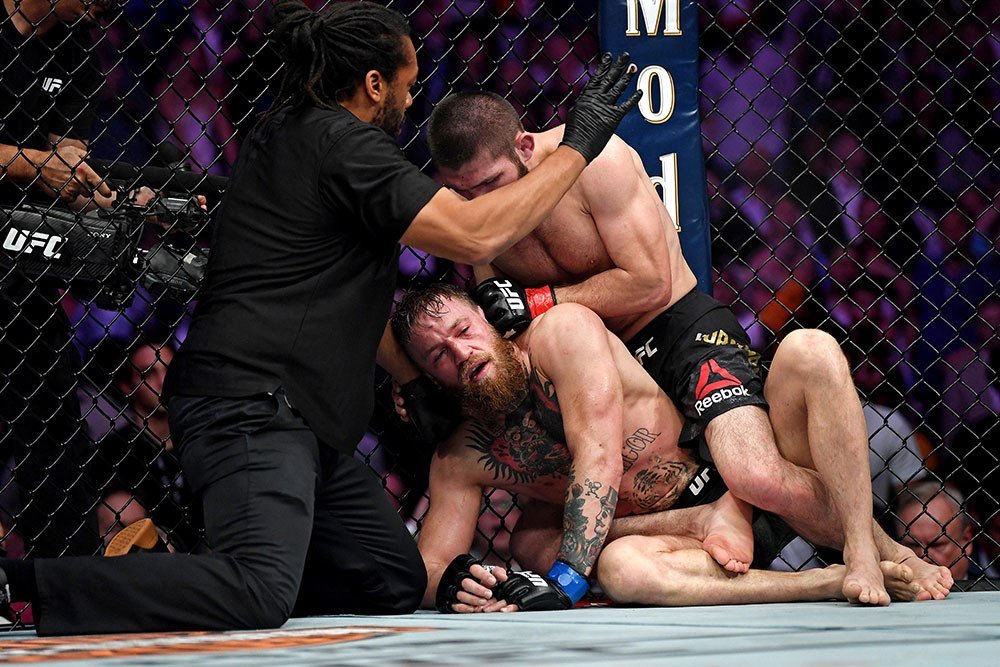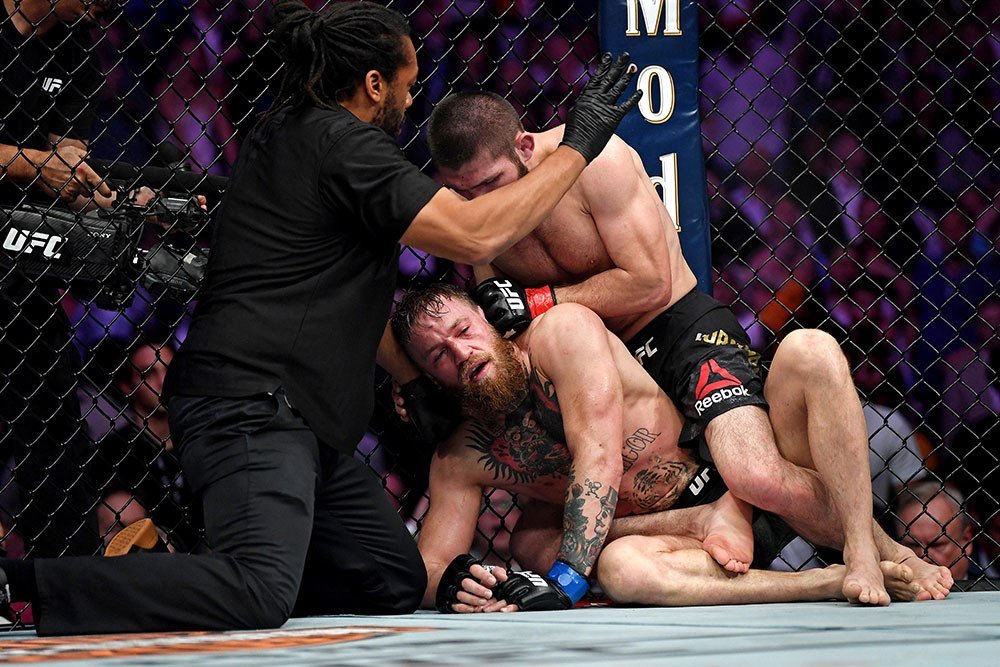 On 6th October 2018, one of the greatest fight of UFC took place. Khabib Eagle Nurmagomedov entered the ring against Notorious Conor McGregor. The beef and bad blood between both of them is so high that it hasn't been between any other fighters. This fight was one of the greatest events of MMA history, all this started with Conor attacking the bus in which Khabib was traveling.
After that in the press conference, Conor talked trash about Khabib's religion, country, and even his father. Khabib was so furious that he wants to end Conor in the ring and on the night of the fight he did the same. He beat the shit out of Conor and choked him which forced him to tap. Khabib jumped out of the cage after this win and attacked Conor's teammate.
He was arrested for this and faced a one-year suspension but The Eagle doesn't regret his decision. Even today he says what he did that night was absolutely correct according to him.
The Eagle shared screenshots on Instagram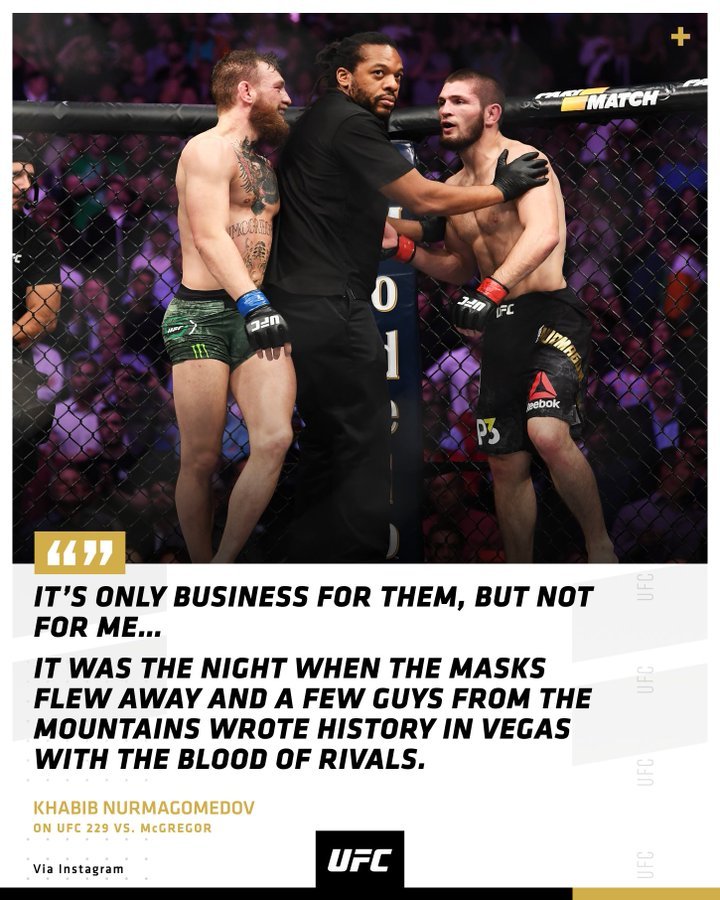 Khabib shared some of the screenshots from that night on his Instagram account. He also wrote, "It's only business for them, but not for me… It was the night when the masks flew away and a few guys from the mountains wrote history in Vegas with the blood of rivals".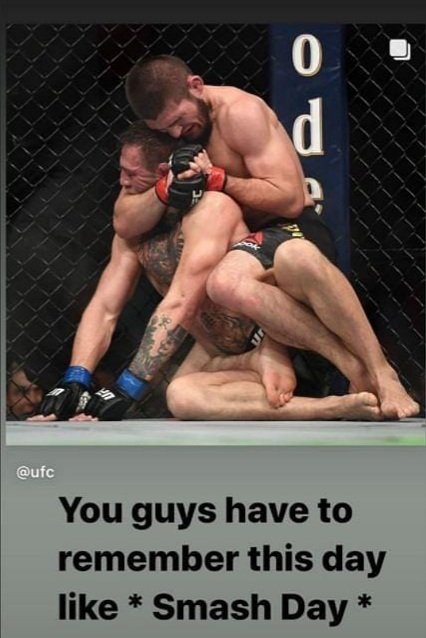 He also shared the image of him chocking Conor and written on it, "You guys have to remember this day *Smash Day*" and in another image where he was being arrested, Khabib wrote on it "That evening I was ready to go to jail, but not lose in any way".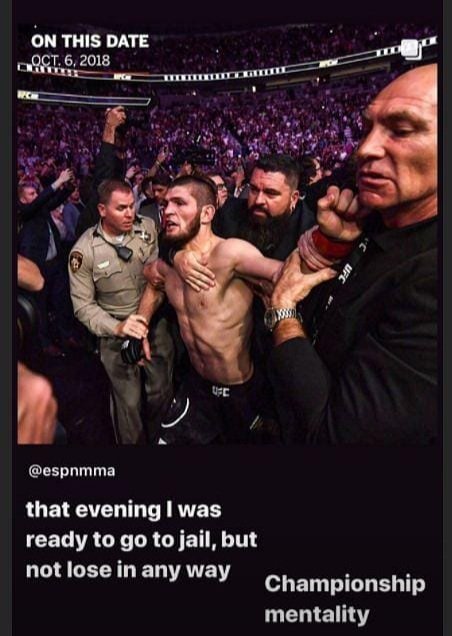 The Eagle has shown that he is absolutely the bad a** in the ring and he isn't ashamed of whatever he did. He doesn't want anyone to underestimate him.
Also Read:"Are you gonna fight or no?" Khamzat Chimaev calls out Wonderboy