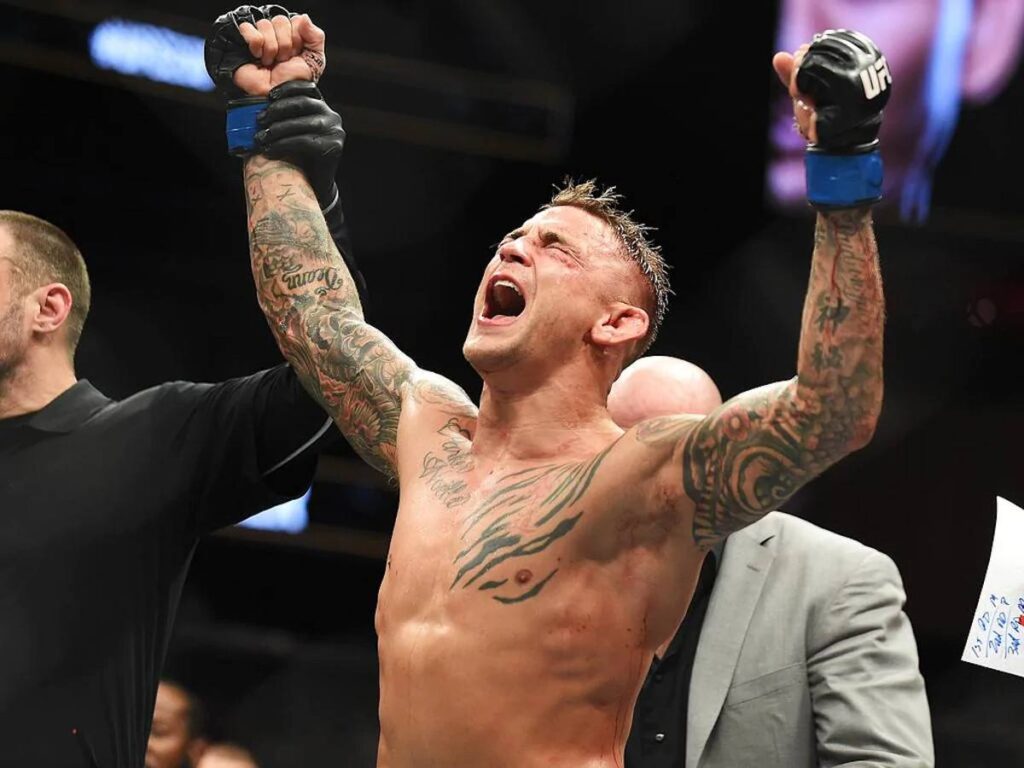 The much awaited Conor McGregor vs Dustin Poirier at UFC 257, is hardly a fortnight away. The pair face-off in a rematch, after 6 long years, with both the fighters having come a long way since. Since his loss to the 'Notorious', that night Dustin Poirier has won 10 fights and lost just two. (With one coming at the hands of the great Khabib Nurmagomedov). He has even set up a charitable organization called the Good Fight Foundation, along with his wife. A true 'Diamond' indeed!
Speaking in an interview with Theo Von, Dustin Poirier revealed that he has signed a new eight fight contract with the UFC, he also expressed his intentions to move to the welterweight division. Initially, there were even reports suggesting that his bout against Conor at UFC 257, will turn up to be a welterweight bout. (It is going ahead as a lightweight bout)
Can Dustin strike rich at 170?
Dustin Poirier has never fought at the 170lbs division. He does have the arsenal to strike big in the division, but he will be wary of the fate his opponent at UFC 257 met with, when he made his welterweight debut. (Conor McGregor suffered his first loss in UFC when he made his welterweight debut, against Nate Diaz). With that being said, a win against Conor, might alter the American's plans momentarily, as he will get a title shot for lightweight gold.
Well, given that Dustin Poirier moves to the welterweight division, who do you think he should face in his debut? Will he be as a good a fighter he was, as he was in the lightweight division?
Your move, Dustin!
Also Read : 'I will knock this guy out' – Henry Cejudo warns Deiveson Figueiredo of a knockout if he ever faces him inside the octagon