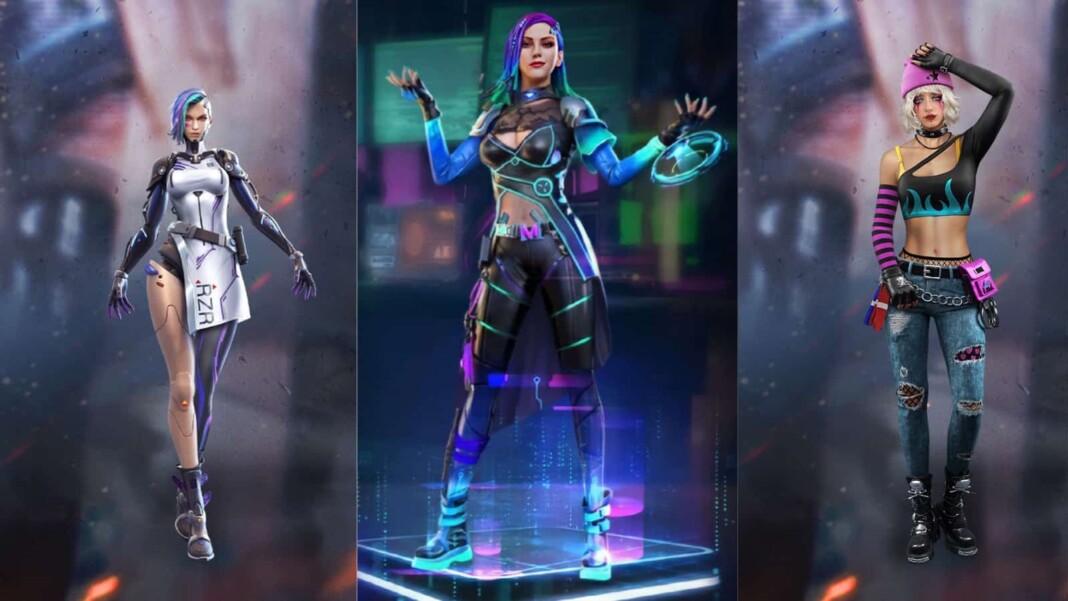 Garena Free Fire has a huge character roster in the mobile battle royale genre. The title has numerous special and unique key features the character roster is one of them. Here in this article, we will take a look at the Elite Moco vs Dasha vs A124 to check who is the best female character in Free Fire for October 2021.
With 43 characters at this moment in its roster with unique abilities to assist players on the battlefield. Developers keep dropping new characters with every OB patch update with unique abilities. Let us take a look at Elite Moco vs Dasha vs A124 in order to find out who is the best female character in Free Fire.
Elite Moco (Enigma's Eye)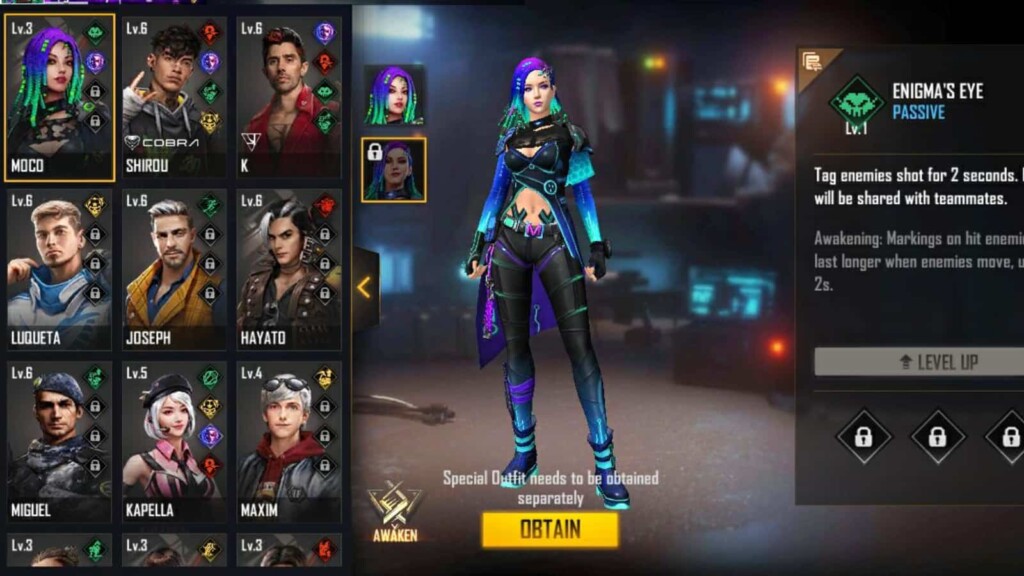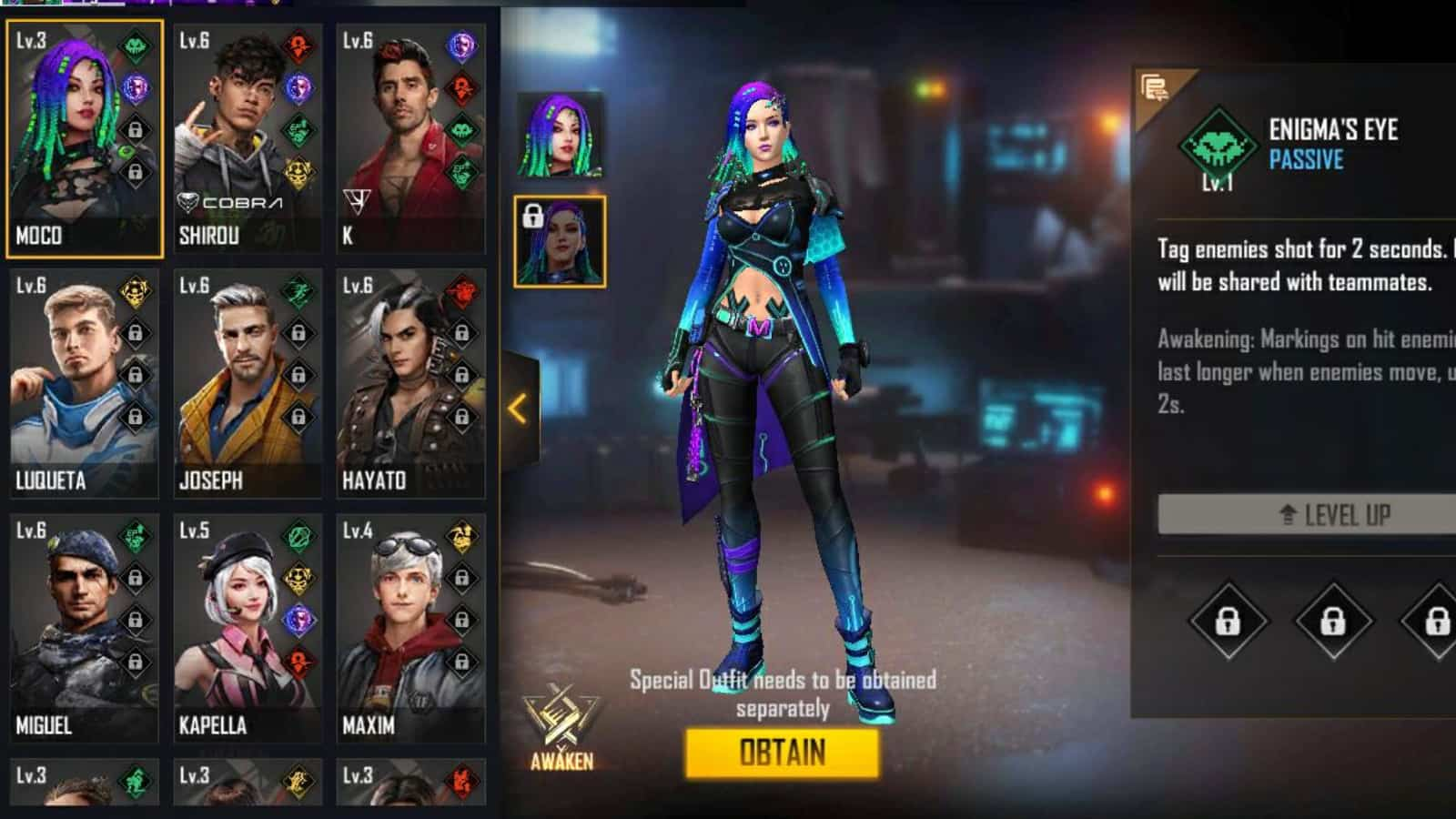 The all-new Elite Moco was introduced to characters recently under the name Moco "Enigma". Elite Moco comes with a special ability called 'Engima's Eye.' The ability give a tagging ability to tag enemies shot for 2 seconds at its base ability (Level 1).
It is a passive skill that increases the marking time on his enemies. At its base level marking on hit enemies last longer when enemies move, up to 2s.
Related – DJ Alok vs Chrono vs Dimitri: Who Is Best Character In Free Fire Ranked Mode For October 2021?
Dasha (Partying On)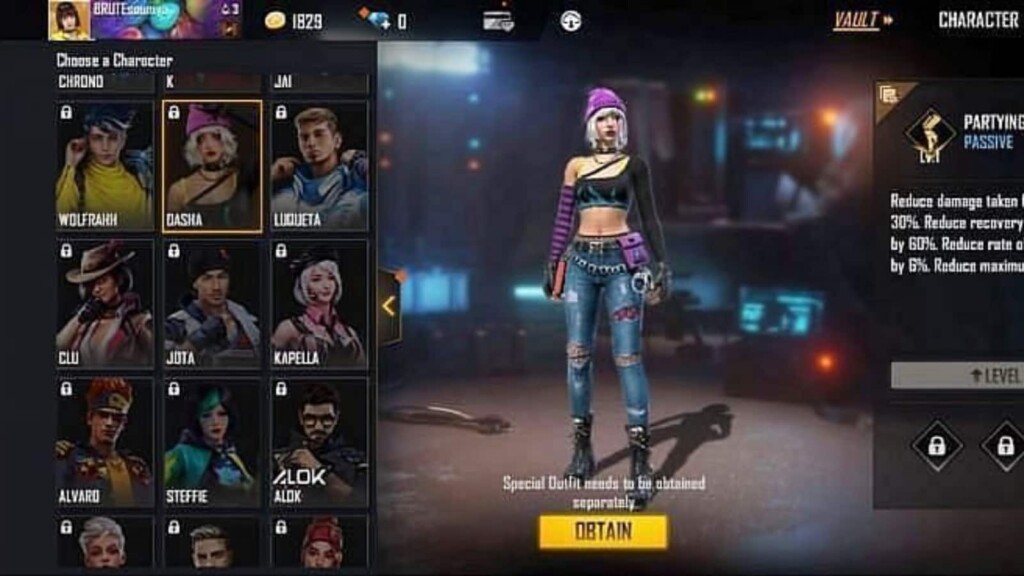 Dasha's ability "Partying On", has several effects including a decrease in the damage taken from falls by 30 per cent and recovery time by 60%. Passive ability is a great skill for the clash squad mode as it also reduces the rate of recoil build-up and maximum recoil by six per cent.
A124 (Thrill Of Battle)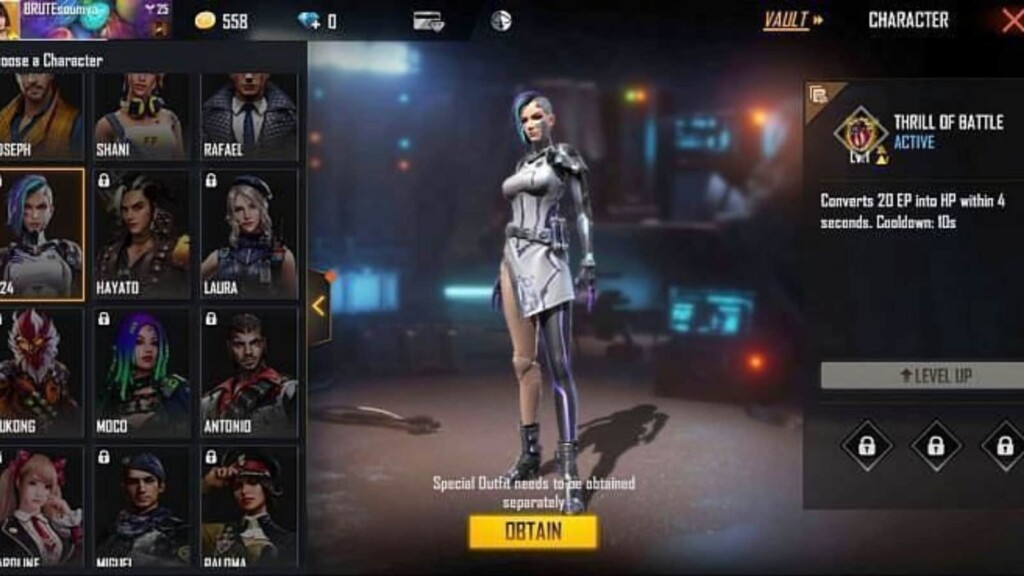 A124 has an impressive active ability called 'Thrill of Battle'. It quickly converts 25 EP into HP with a cooldown of 90 seconds at the initial level. With the increment in character level, the ability is also significantly enhanced. She is a great choice for the Ranked mode because of her EP converting abilities.
Elite Moco vs Dasha vs A124: Who Is Best Female Character In Free Fire?
When we take a look at these characters abilities here in this Elite Moco vs Dasha vs A124 ability comparison, the winner can only be one. Although all 3 of the characters have powerful abilities for players to choose from.
Elite Moco offers the most popular tracking skill in Free Fire with increased tracking time if hit opponent moves. A124's ability provides players with an EP to HP conversion quickly.
Dasha's ability is one of the most unique as it reduces the recoil on the battlefield which can be useful on the battlefield. This makes Dasha a clear winner in Elite Moco vs Dasha vs A124: Who is the best female character in Free Fire for October 2021.
Follow our Instagram handle to participate in the huge DJ Aloks Giveaway and to stay updated with the latest news of the gaming and eSports scene.
Also Read – Sensei Tig vs Mr Waggor vs Detective Panda: Who Is The Best Pet In Free Fire?