In the ever-evolving world of Call of Duty Warzone 2, staying ahead of the competition requires a thorough understanding of the game's mechanics and the ability to adapt to shifting meta. Among the vast arsenal of weapons available to players, the M13B has emerged as a true contender. It is capable of unleashing devastating firepower with impressive accuracy. Its lethal combination of a rapid-fire rate and pinpoint precision makes it a force to be reckoned with on the battlefield.
This comprehensive guide will delve into the best loadout, perks, attachments, and strategies to optimize the M13B's performance in Call of Duty Warzone 2. Whether you're a seasoned veteran or a fresh recruit looking to harness the full potential of this deadly assault rifle, read on to discover the secrets of dominating the Warzone with the M13B in your hands.
Related: How to find scavenger calling cards in Call of Duty Warzone 2
Best M13B attachments in Call of Duty Warzone 2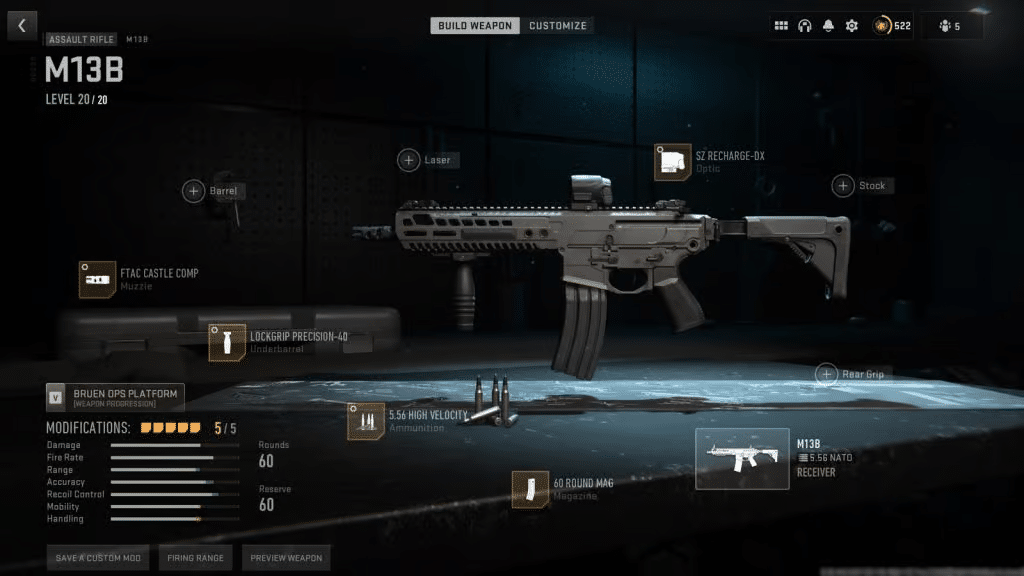 To enhance the M13B's performance and make it a formidable long-range weapon, here are the recommended attachments:
Muzzle: FTAC Castle Comp
Optic: SZ Recharge-DX
Underbarrel: Lockgrip Precision-40
Ammunition: 5.56 High Velocity
Magazine: 60 Round Mag
The FTAC Castle Comp muzzle and Lockgrip Precision-40 underbarrel attachments significantly reduce recoil, and improve overall accuracy and control. The SZ Recharge-DX optic provides a clear sight picture, aiding in target acquisition at various distances. The 5.56 High-Velocity ammunition increases bullet velocity, enabling more consistent hits on distant targets. Lastly, the 60 Round Mag ensures you have ample ammunition during intense firefights, reducing the need for frequent reloads.
Perks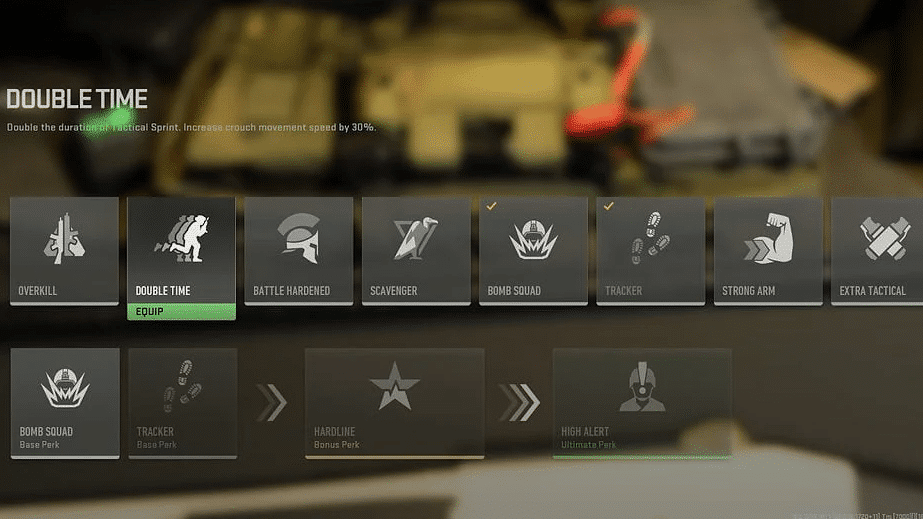 Choosing the right perks can greatly enhance your gameplay and augment the strengths of the M13B. Here are the recommended perks for an effective M13B loadout:
Perk 1: Double Time
Perk 2: Overkill
Perk 3: Amped
Double Time in the first perk slot doubles your tactical sprint duration, allowing for swift movement across the map. Overkill in the second perk slot enables you to carry a secondary weapon, such as a close-quarters weapon like a meta SMG, to complement the M13B's long-range capabilities. Amped in the third perk slot allows you to swap weapons quickly, ensuring you can transition smoothly between the M13B and your secondary weapon during combat.
The M13B is a formidable assault rifle in Call of Duty Warzone 2, and with the right loadout, perks, and strategies, it can become a dominant force on the battlefield. Experiment with the recommended attachments, perks, and playstyles to find the setup that suits your preferences and playstyle best. Remember, practice makes perfect, so hone your skills with the M13B and become a force to be reckoned with in Warzone 2.
In case you missed it: