In the world of Minecraft, the multiplayer server is what makes the world go round. Servers are huge online worlds, created by the official partners of Minecraft. These partners are the trusted people of the Minecraft community itself. Each server offers its own brand of fun, with unique minigames that let a player compete or collaborate with friends and frenemies.
These are massive lobbies where a player can hang out with other players and vast custom-crafted worlds to explore. The Minecraft servers keep players of all ages safe with chat filters and in-game reporting.
In this article, we discuss some of the best Minecraft servers, featuring incredible constructions and vistas, and worlds with new rules.
Read more: Minecraft Youtuber Grazzy recreates Breath of the Wild map in the game, leaves fans in awe
5 Best Minecraft Servers in 2022
1. Mineplex
Mineplex is one of the seven Minecraft: Bedrock Edition servers officially partnered with Mojang Studios . It was released on January 24 in 2013 and broke a Guinness World Records record on January 28, 2015 for having over 30,000 concurrent players which was the highest on a Minecraft server at that time. There are four types of games: Classic, Arcade, Survival and Champions.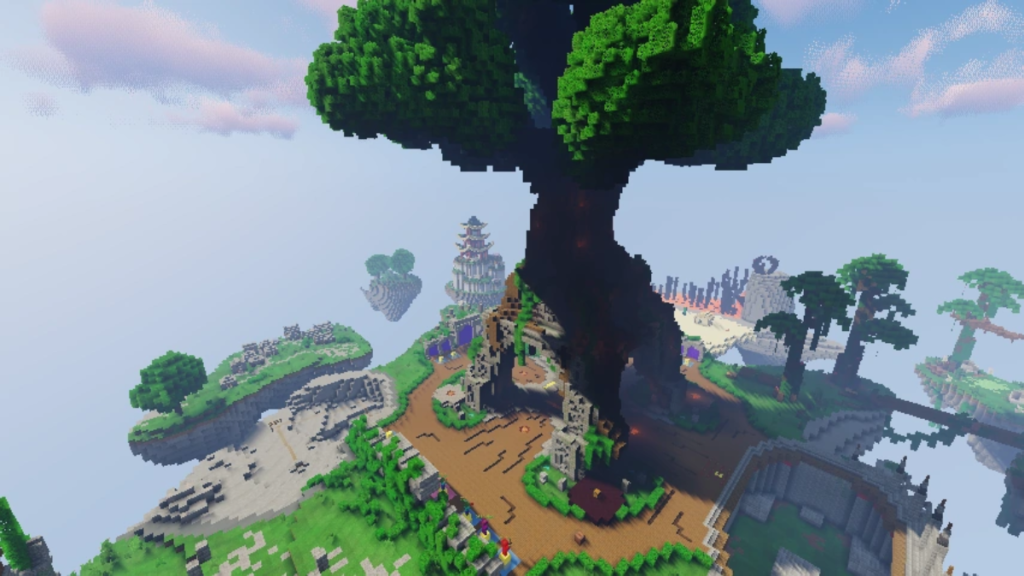 2. Brawl
This server is the perfect server for the fans of shooting big-bang thrills of Call of Duty. Almost all the gamers' favorite FPS modes are present in this server, ranging from Capture the Flag to Last Man Standing. Brawl is hours of action packed fun. Moreover, battleground games such as Fortnite and PUBG do trace back their heritage from the Last Man Standing Minecraft servers. Hence, players are assured that no matter how many times they die, they will spawn right back where they started right from the beginning.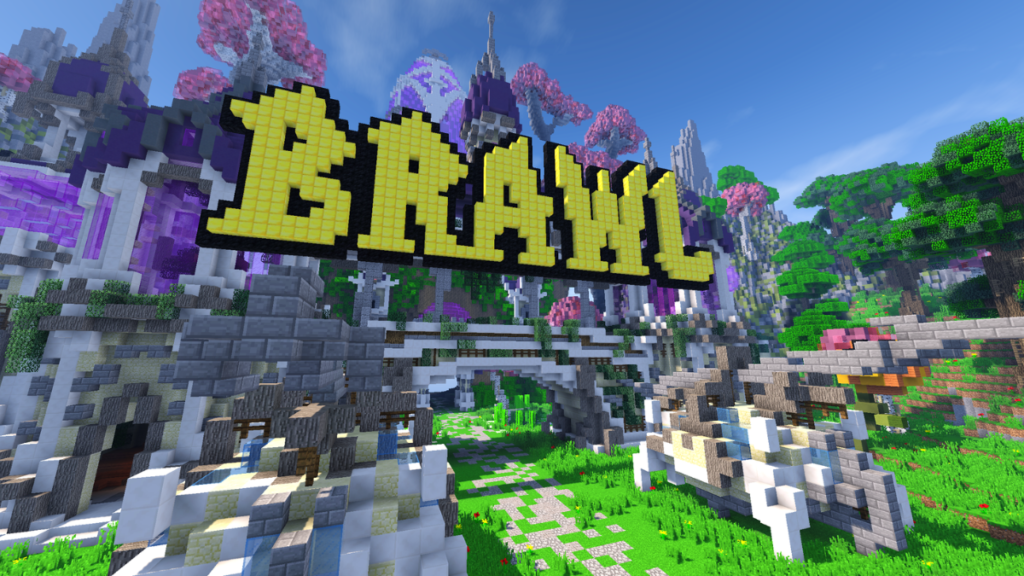 3. Grand Theft Minecart
This server is the most played Grand Theft Auto server in Minecraft. It is a literal combination of both the games. This server allows the players to enter the city of MineSantos, loot chests full of awesome gear and fun have fun with their friends. Moreover, there are also police roaming the streets which can bust the criminals. As you rank up, gain access to more and more powerful weapons and vehicles and purchase a wonderful apartment house to store all your stuff. At Grand Theft Minecart, the opportunities are limitless.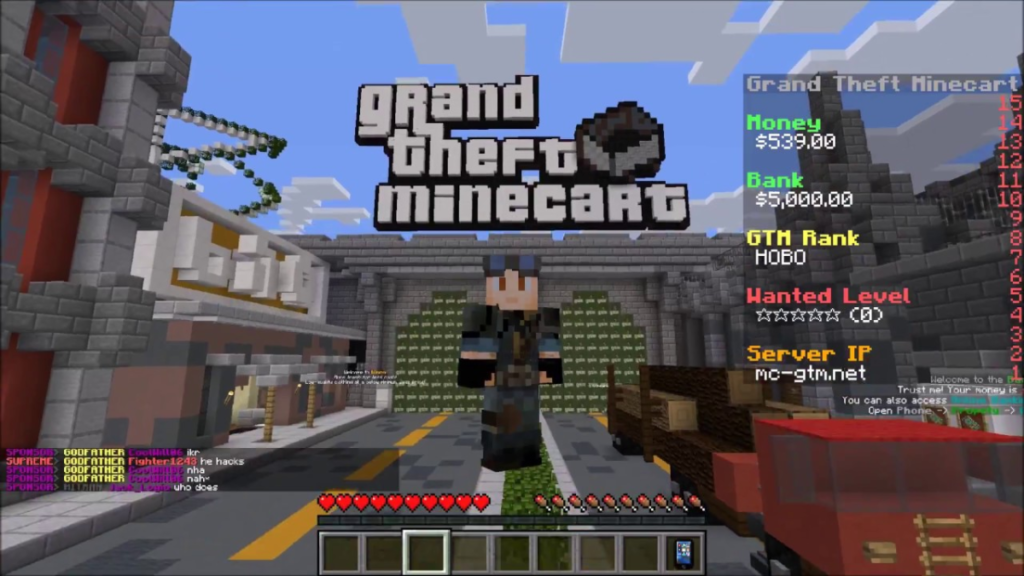 Also read: Top 5 Best Minecraft Builds so far
4. PixelmonCraft
As the name suggests, this server is a Pokémon themed server. Similar to Pokémon, this server is divided into two servers. PixelmonCraft is based on the Kanto and Johto regions from the famous Nintendo games. The towns and areas of the series is also replicated very mindfully for the gameplay. The only difference is that Minecraft animals are replaced with Pokémon and they can be caught and used in the battle. There are gym leaders to fight with, Pokemarts to shop from and long grass that should be avoided.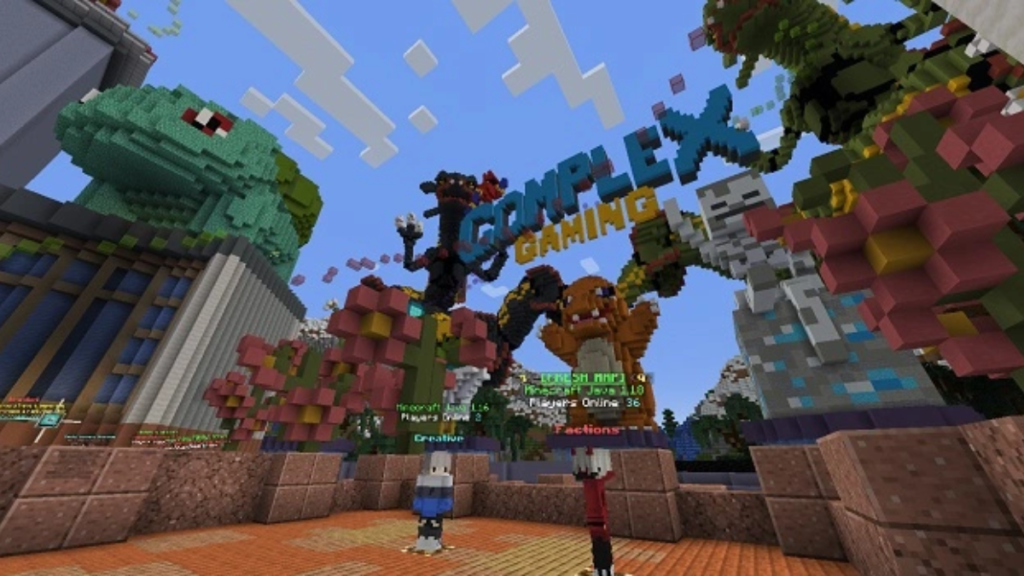 5. Among Us Performium
Back in 2020 during the COVID 19 lockdown, Among Us had become a huge sensation. Both Minecraft and Among us are popular games which are combined in the Among Us Performium server. The Among Us gameplay is very tactfully and faithfully recreated in this server. With a boss health bar at the top that shows task progress, destroying debris chests, etc, this server is a fantastic recreation of Among Us.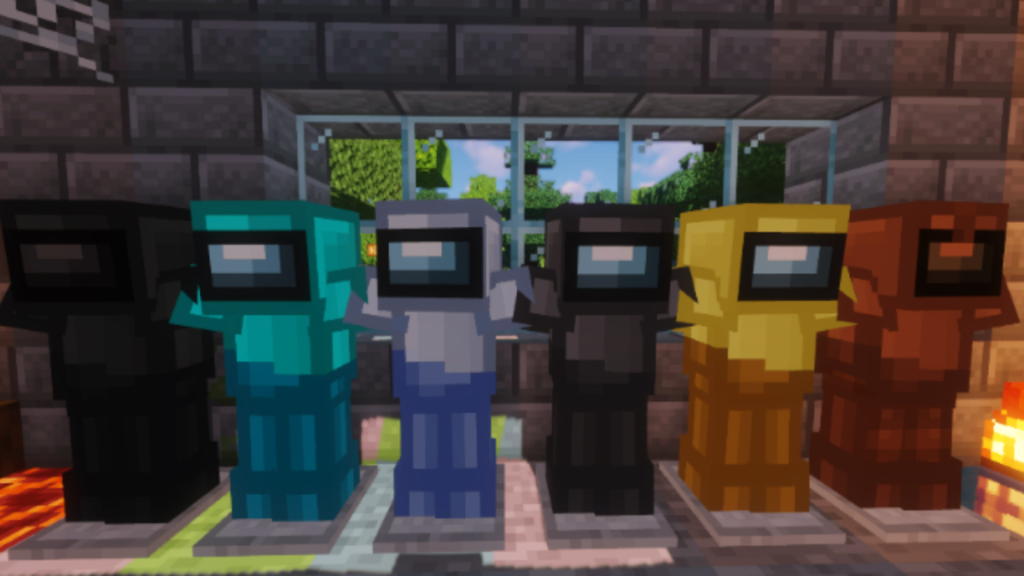 These are some of the top picks for the best Minecraft servers in the world as of 2022. These servers have a huge fanbase and have turned out to be very profitable for the game as a whole.
Also read: Top 5 Minecraft seeds of the 1.19 Wilds Update