As Valorant is free to play like Apex Legends, Call of Duty Warzone and Fortnite, players can log in and play without wasting any money. But if the players want to stand out from the crowd players should look to buy skins and other cosmetics from in game micro-transactions. These in game purchases are one of the main sources of revenue for Riot Games.
Knife skins are very attractive and flashy. They don't provide any in game advantages, but it certainly makes it even more enjoyable to look at the animation. Knife skins can be very expensive, even more then gun skins sometimes. But usually, they are affordable and very easily available to purchase in Valorant. Since its launch, Riot has released various knife skins and the devs have worked overtime in order satisfy the community.
Related: Valorant update 6.05: Gekko updates, Gameplay fixes and more
Players can get their hand on various Valorant Knife skins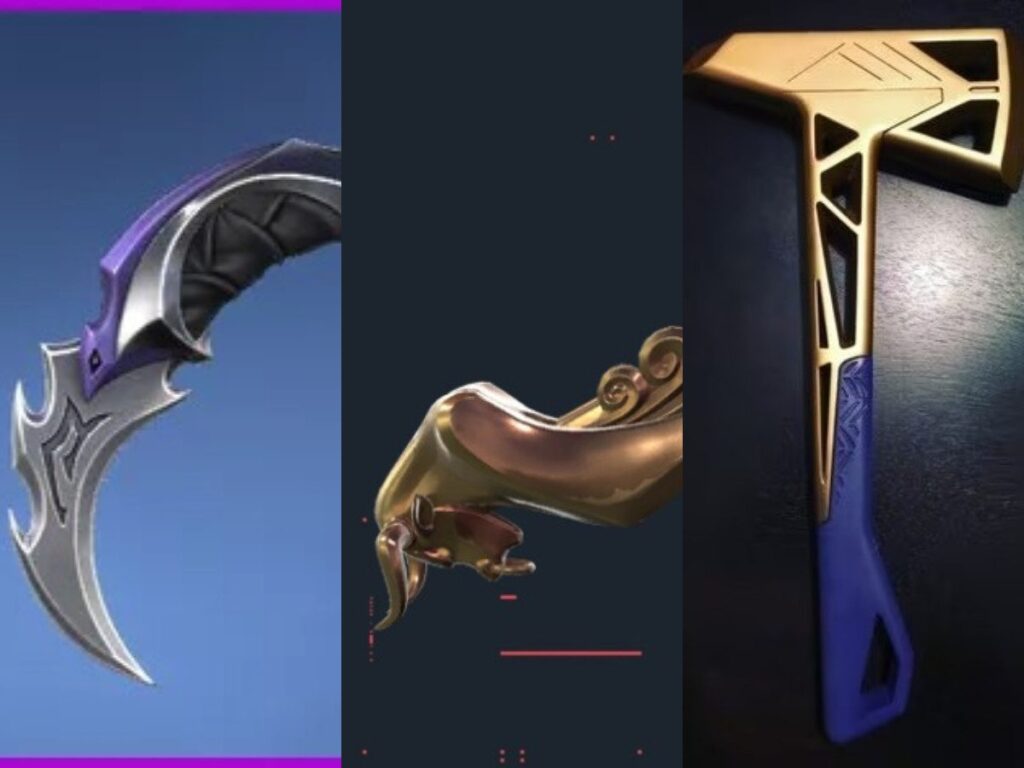 Players don't need to buy knifes every round unlike a rifle. Knife is default, and players cannot drop or throw it like in Call of Duty Warzone. In game, the usage of knifes varies in every round. The primary purpose of a knife melee attacks. You can either sneak up from behind and stab in the back or be opportunistic when the opponent runs out of bullet to get a free kill. Knife deals 50 damage with Left mouse click and 75 damage with Right click. The game provides a default knife skin for a new player but if you want to have exciting new skin you need to use these ways:
Get Valorant knife skin in Battle Pass
Valorant, with its every new Act update, provides new cosmetics which players can buy with 1000 Valorant Points (10$). The Battle pass contains gun skins of every category and one exclusive knife skin. You cannot buy the particular skin if the Act ends. Valorant players can play and unlock some of the cosmetics in battle pass, but knife skin is not one of them.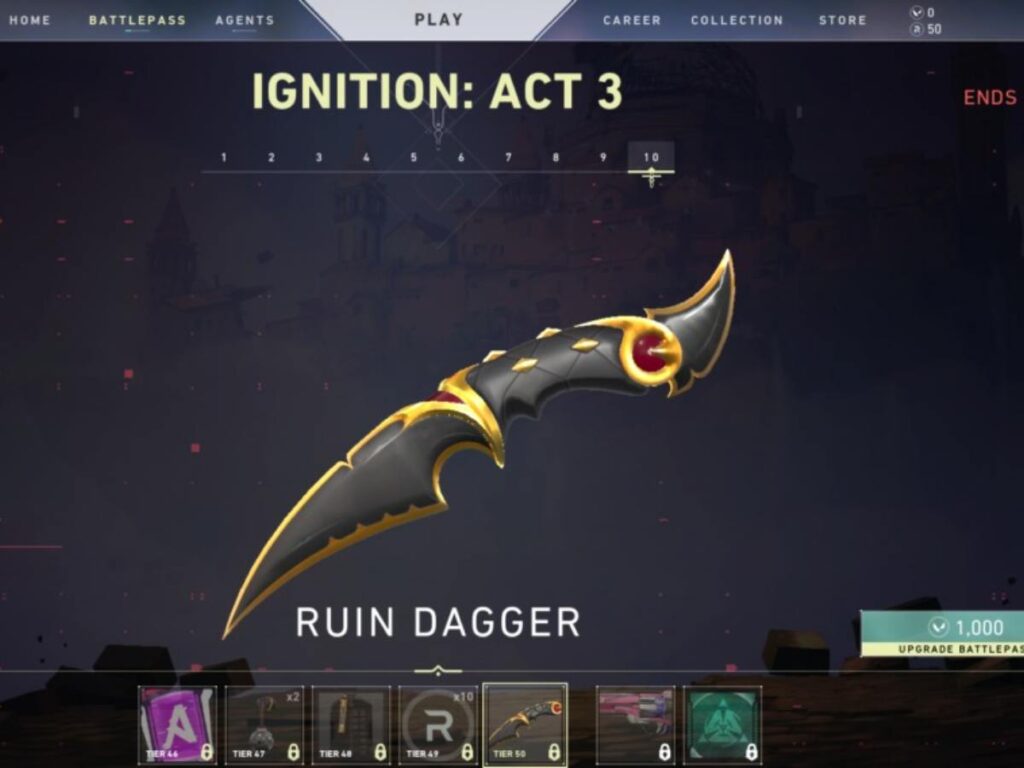 Buy Valorant knife skin from the Store
Riot Games developers keep updating the valorant store frequently. The recent Oni 2.0 bundle is available in the store and players are already loving it. In order to get the skin bundle players, need to spend Valorant points. Usually, the knife skin is the most expensive in the store.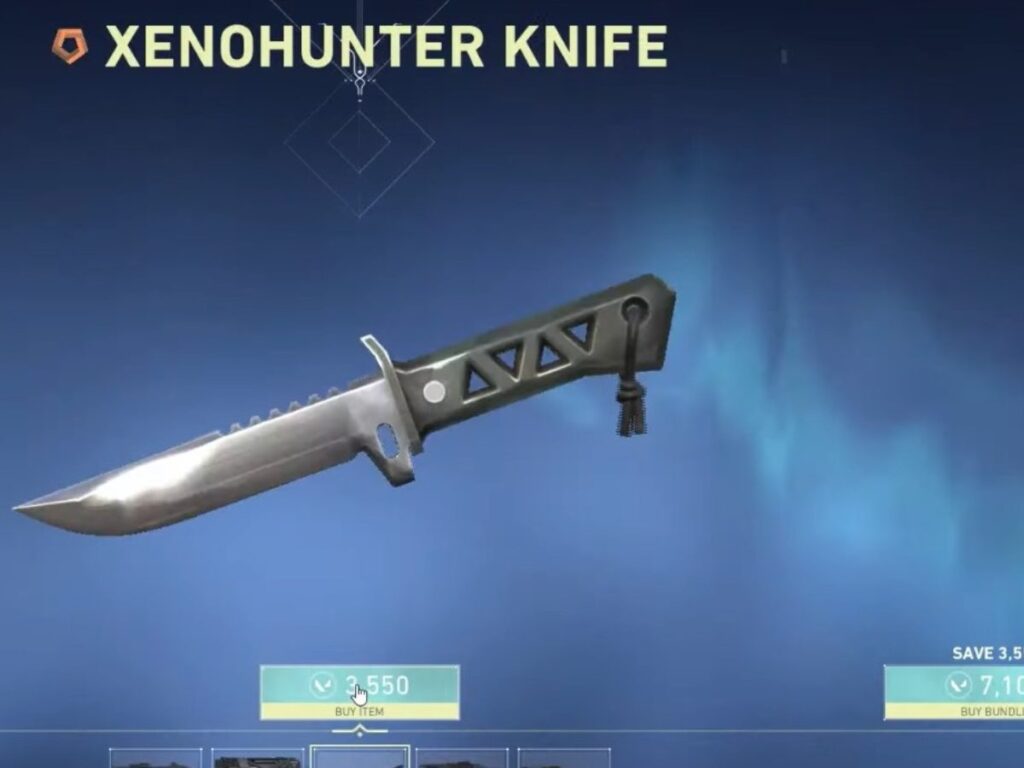 Purchase Valorant knife skins from the Night Market
Riot devs from time-to-time dispatch cosmetics in discounted prices, called the Night Market. The item prices usually drop as low as 40%. These slashed prices are enough to entice players to buy them. But players need to remember night market has limited time frame and after that they won't be able to purchase.
These are the three known ways to purchase knife skins and make your game catchier and montage worthy. But what if you want to buy a skin that hasn't been available for while you just need to contact the Valorant devs by following these steps:
Open your Riot Account on google and log in using or Riot ID.
Select Valorant.
Scroll down and you will see Submit a Ticket , click on it.
Submit a request screen will appear.
Go to Choose a request and click on Purchases and in game content.
A form will open, fill it up with what skin you want.
Scroll down to what is your inquiry and choose i am having an issue with in game purchases.
Then choose i am having issues with gun skins in the which content are you having issue with section.
Click on Submit.
Riot will make the particular skin available for you within maximum of 6-7 working days. Knife skins are expensive, but if you want to be the envy of your fellow competitors then it's a must have in your arsenal.
In case you missed it: