Europe's top leagues once again partner with EA Sports to grant the FIFA 23 Player of the Month (POTM) award. Players who earn POTMs will receive special Ultimate Team cards that can be earned in Squad Building Challenges, and once earned, can be some powerful weapons in your squad to torment opposition defences.
With FIFA 23 set to release for everyone on September 30th, EA has already confirmed that the LaLiga POTM for Ultimate Team in August won't be taken into consideration. Instead, the LaLiga POTM in September will be the first time we will see top players in the Spanish league honored in FIFA 23.
Also read: FIFA 23: How to Complete the Early Access Upgrade SBC
Federico Valverde Could Receive a Highly Boosted Card in FIFA 23 After Being Named LaLiga POTM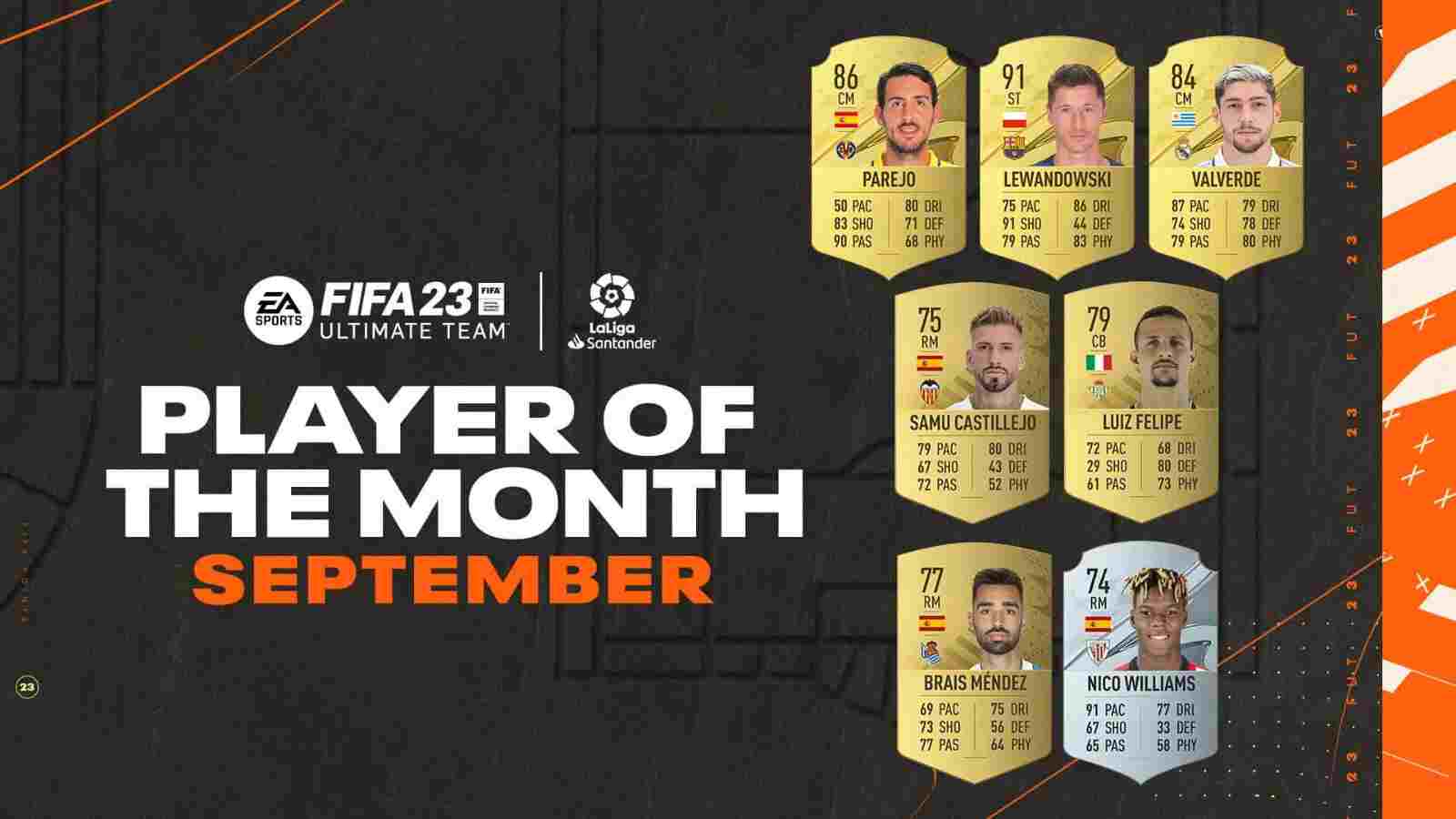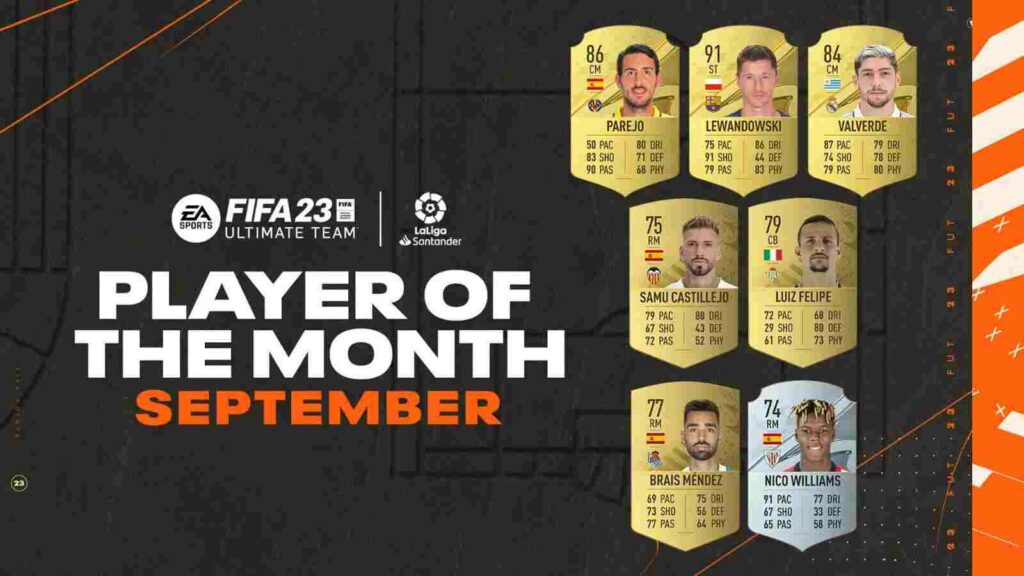 Federico Valverde has been leaked as La Liga POTM for September. The Uruguay international gets yet another boost to his name because he already has a TOTW card. Valverde is primarily a central midfielder and has been utilized mostly on the wing this season. His TOTW card has already been moved to RW (Right Wing) and his POTM is expected to do the same.
The Real Madrid player, who scored against Mallorca and rivals Atlético Madrid, is said to have beaten the likes of Robert Lewandowski to the award. Reliable FUT news leaker FutSherrif has revealed that Valverde is the most likely winner of the September ballot for La Liga's POTM. The post, announcing the leak, also predicted his stats.
Also read: FIFA 23 Glitch Allows Players Access to the Game a Day Before Early Access
As can be seen above, FUT Sheriff has predicted Valverde's new POTM Card stats in FIFA 23 to be:
Pace: 90
Shooting: 79
Passing: 83
Dribbling: 82
Defending: 82
Physical: 83
Federico Valverde has proved to be a vital member of Real Madrid's squad, especially throughout September. Valverde has stepped up in Karim Benzema's absence (injury) and has given the Madridistas someone to cheer for alongside other well-performing superstars such as Vinicius Jr, Luka Modric, and more.
Also read: "We don't wish to be visible"- Hummel pulls back from Denmark's 2022 FIFA World Cup kit as a sign of protest against Qatar