Rafael Borre is the most recent addition to the Team of the Year promo in FIFA 23 Ultimate Team, which gives players access to a new and special card to test out in-game.
With so many SBCs, objectives, and other items being released by EA Sports for FIFA 23, fans will have much to work for in Ultimate Team. The most recent special card to be made available in the FUT menu allows users to access the Bundesliga striker by exchanging their club assets for the Borre SBC.
Related: FIFA 23: Future Stars leaked to arrive as next promo in Ultimate Team
The Rafael Borre Moments SBC card in FIFA 23 Ultimate Team recognizes his performances in the previous Europa League campaign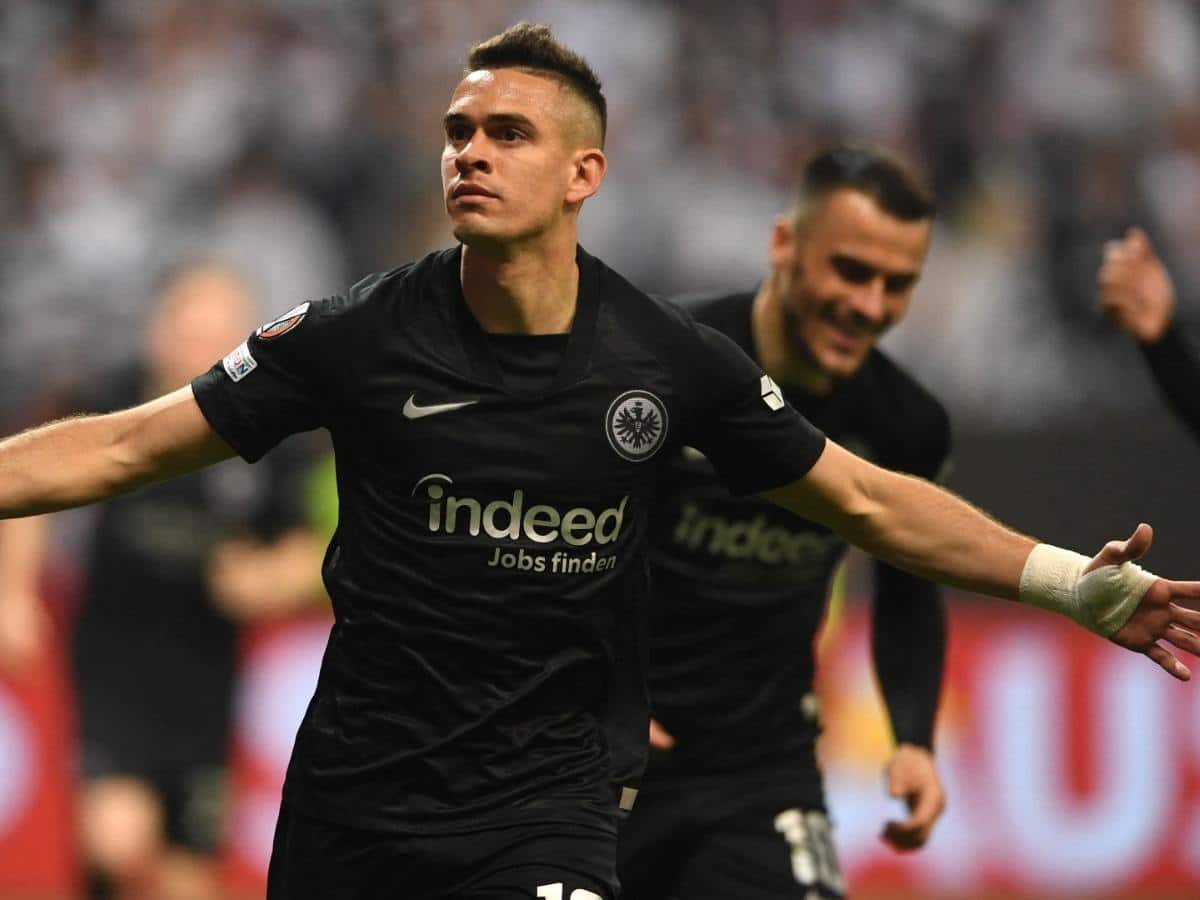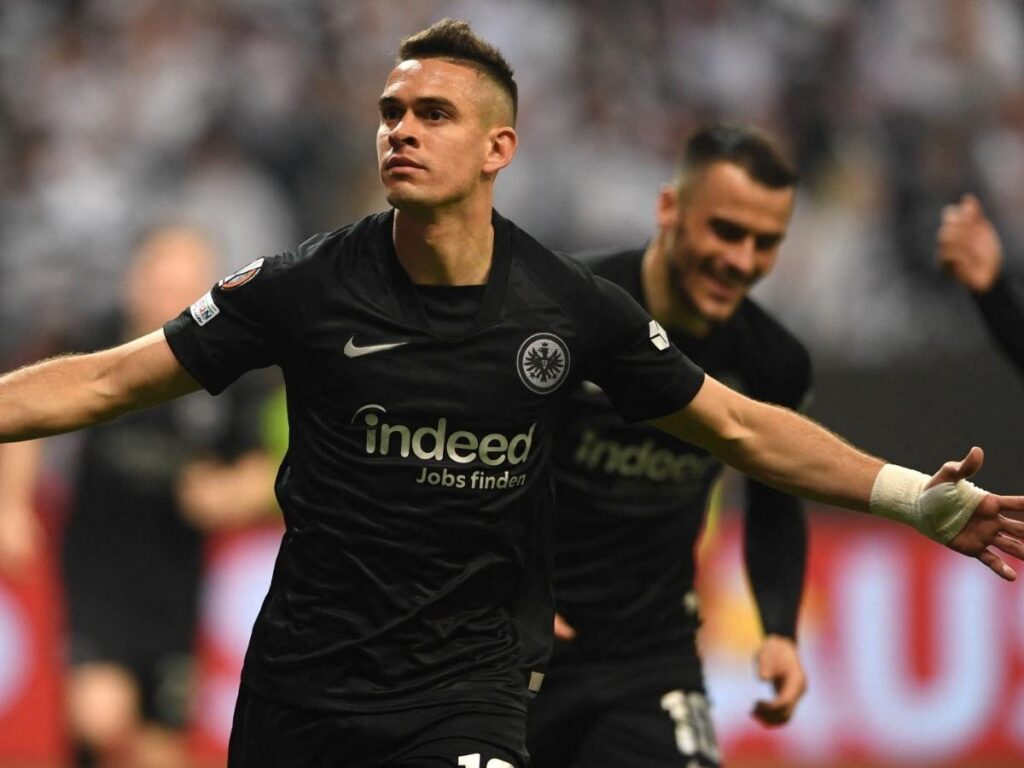 Rafael Borre, one of Eintracht Frankfurt's most reliable players, has received a special card in Ultimate Team in recognition of his contributions to the German team's Europa League win the previous campaign. Despite having a sluggish start to the current season, the Colombian marksman has been a staple on their lineup and scored the game-winning penalty in the final against Rangers FC.
With his Moments version, Borre's overall rating and qualities have significantly increased. The rare gold edition of his base card has a rating of 78, while his most recent version has a rating of 88 overall with the following qualities in the six main aspects:
Pace: 87
Dribbling: 89
Shooting: 87
Defending: 60
Passing: 84
Physicality: 86
Requirements to complete the Moments Rafael Borre SBC:
Colombia
Players from Colombia: Minimum one in your starting 11
Team overall rating: Minimum 82
Bundesliga
Players from Bundesliga: Minimum one in your starting 11
Team overall rating: Minimum 84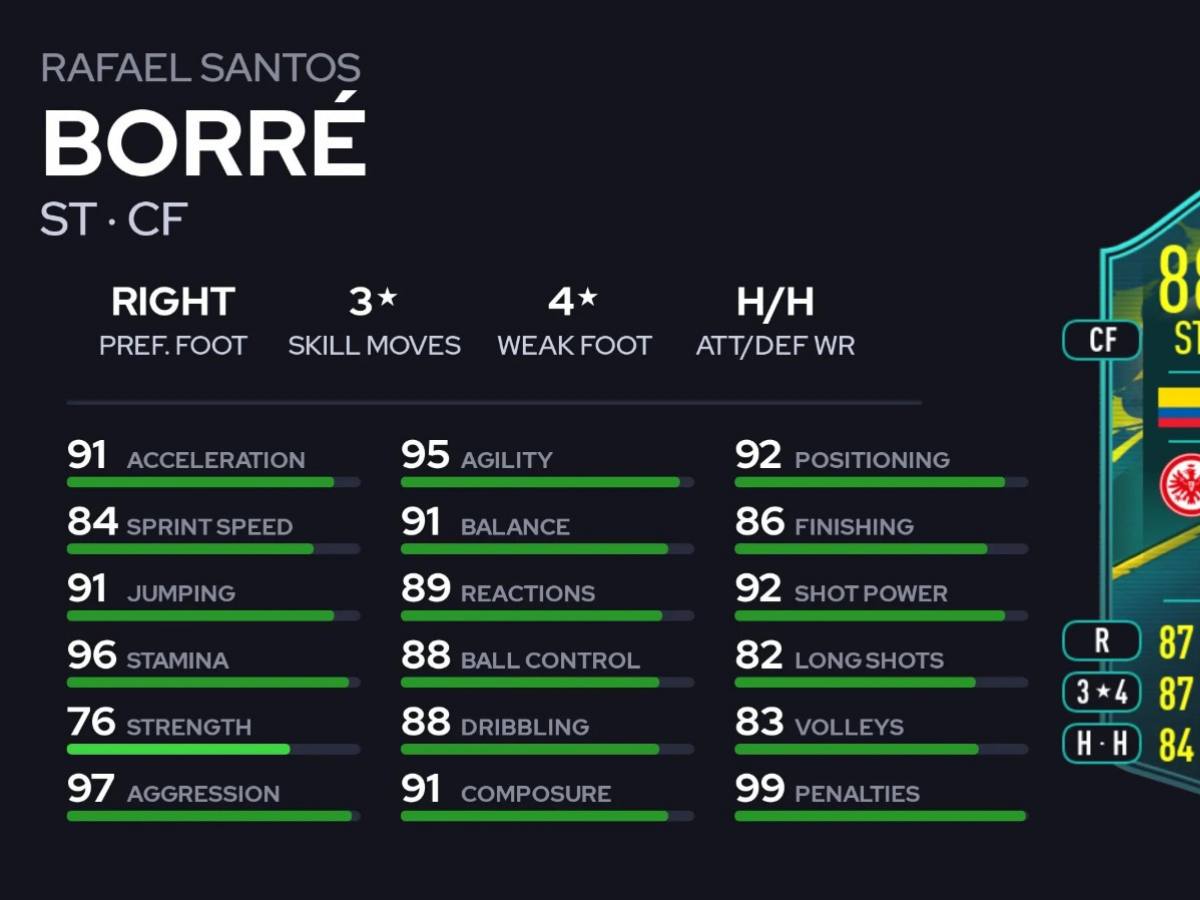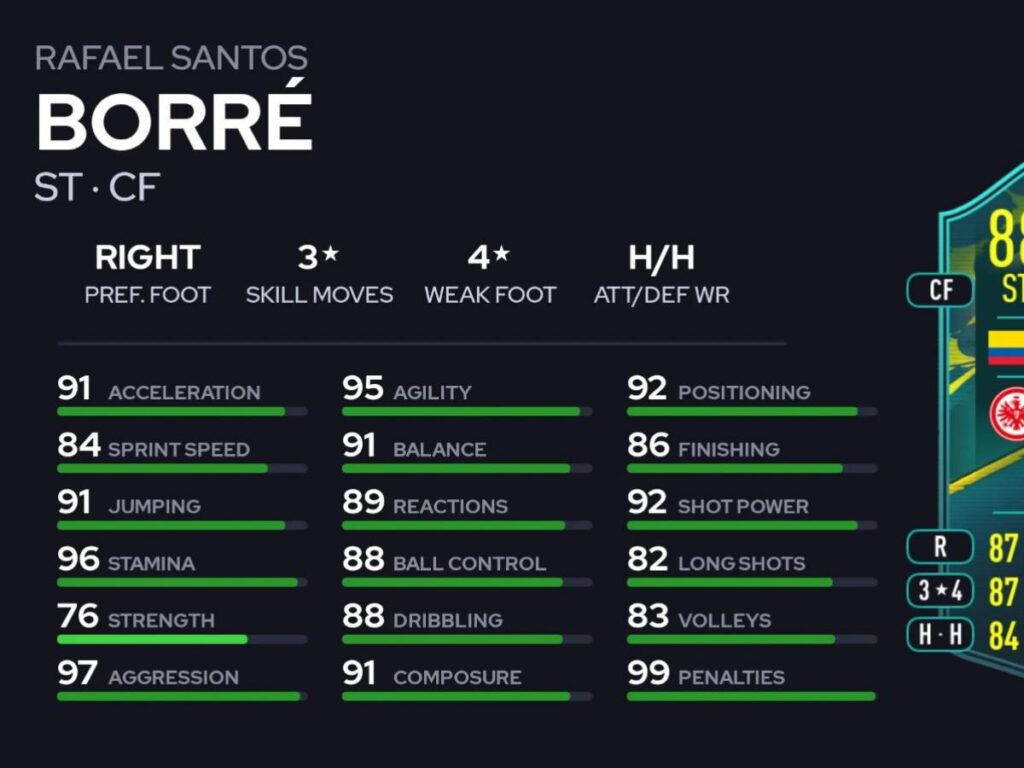 The SBC's overall anticipated cost is approximately 44,000 FUT coins, which is mostly due to the exorbitant pricing of 84-rated cards on the FIFA 23 transfer market. SBCs like the most recent Moments Rafael Borre and Icon SBCs offer a market for premium duplicates, and players may get these cards for essentially no coin expense.
The card might be a good attacking choice for users of Bundesliga teams in Ultimate Team. Despite not being quite appropriate for the game's meta, he is unquestionably a fun card that you should try playing, particularly given the inexpensive cost of completion.
In case you missed it!