EA Sports has revealed Team of the Week 21 (TOTW 21) in FIFA 23 Ultimate Tea,. There are some notable names on this new list of names, with some players playing a crucial role in the success of their respective clubs.
Following a weekend of some standout performances from players especially in the Serie A and La Liga, players can now snatch up some valuable items. Have a look below to see all the players that have made it into the TOTW 21 lineup.
Related: FIFA 23: How to complete the Alex Oxlade-Chamberlain FUT Ballers SBC
TOTW 21 is now live in packs in FIFA 23 Ultimate Team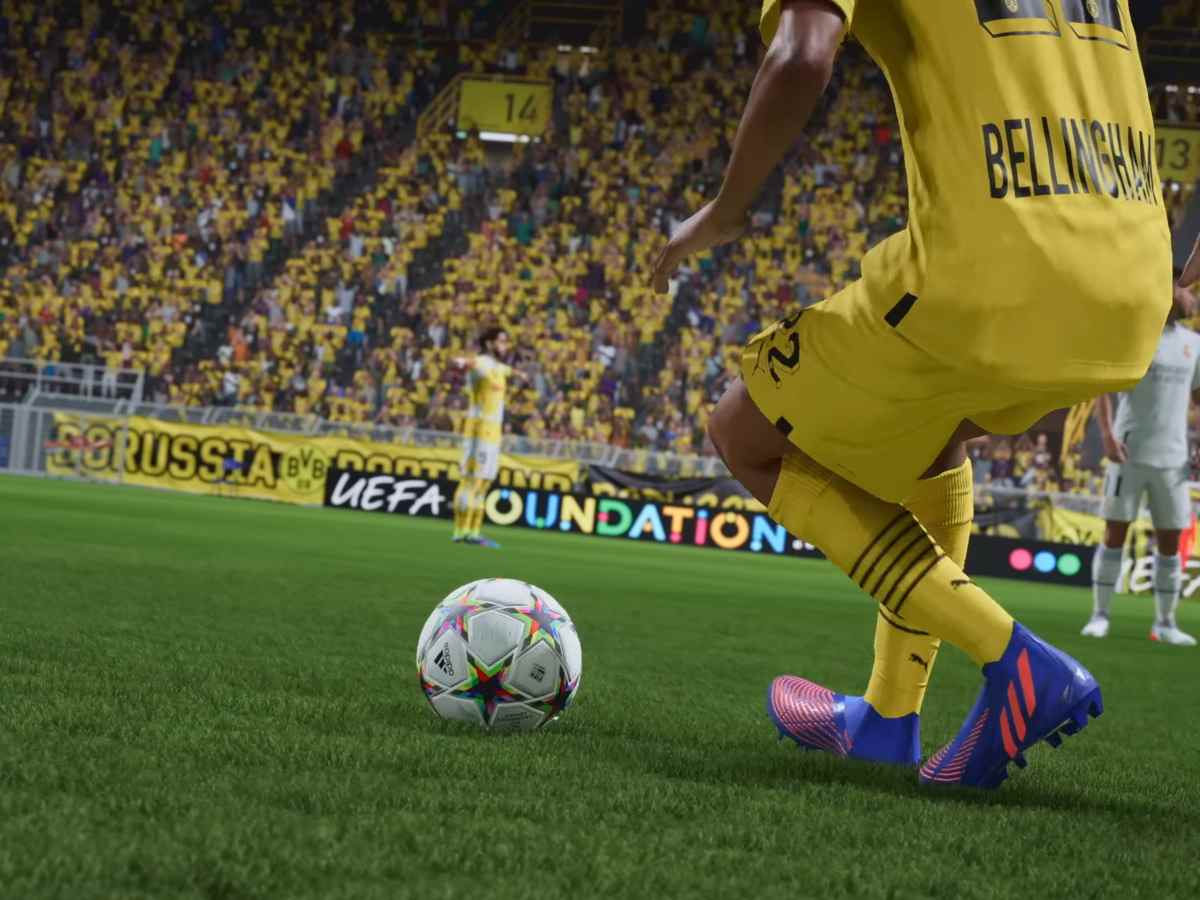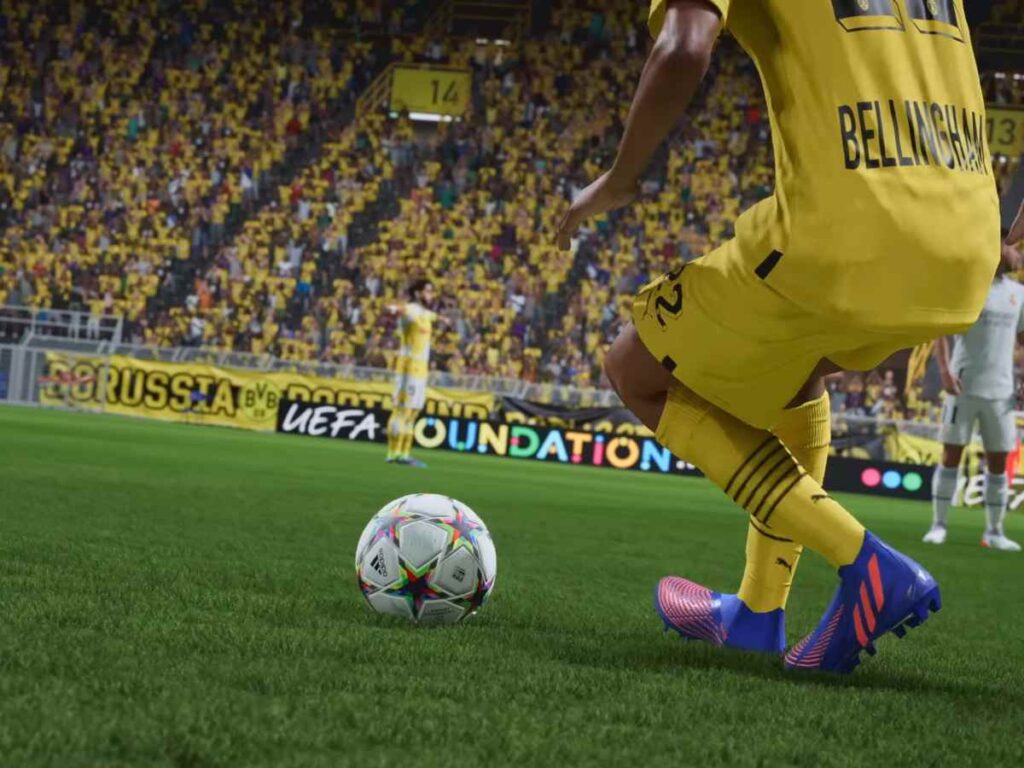 Frank Kessie almost received a long-overdue boost to his OTW player item after scoring the game-winning goal in Barcelona's 2-1 victory against Real Madrid. However, EA Sports decided to include teammate Frenkie de Jong alternatively, with the Dutch player given an 88-rated card.
Bukayo Saka of Arsenal is also included in the lineup after shining in a 4-1 victory over Crystal Palace, and Victor Osimhen of Napoli spearheads the squad with a TOTW player item rated at 88 in FIFA 23. Thiago Almada of Atlanta United, Exequiel Palacios of Bayer Leverkusen, and goalkeeper Steve Mandanda of Rennes are the three featured TOTW players. Players from Borussia Dortmund, Brighton & Hove Albion, Aston Villa, Monaco, and more have been included as well.
Sebastian Haller was chosen by EA Sports to join the squad following a 6-1 victory over the weekend, and Brighton defender Pervis Estupinan is included following yet another huge turnout for the Seagulls.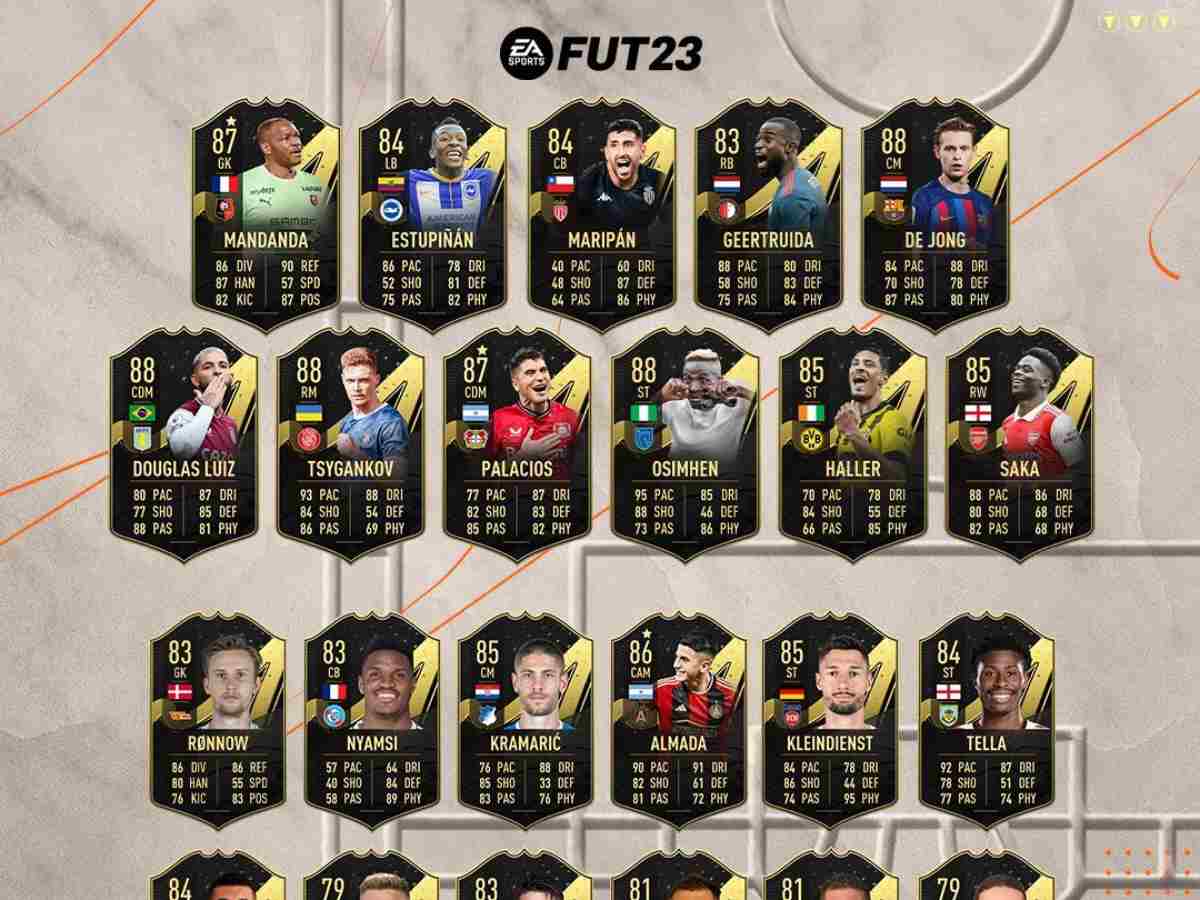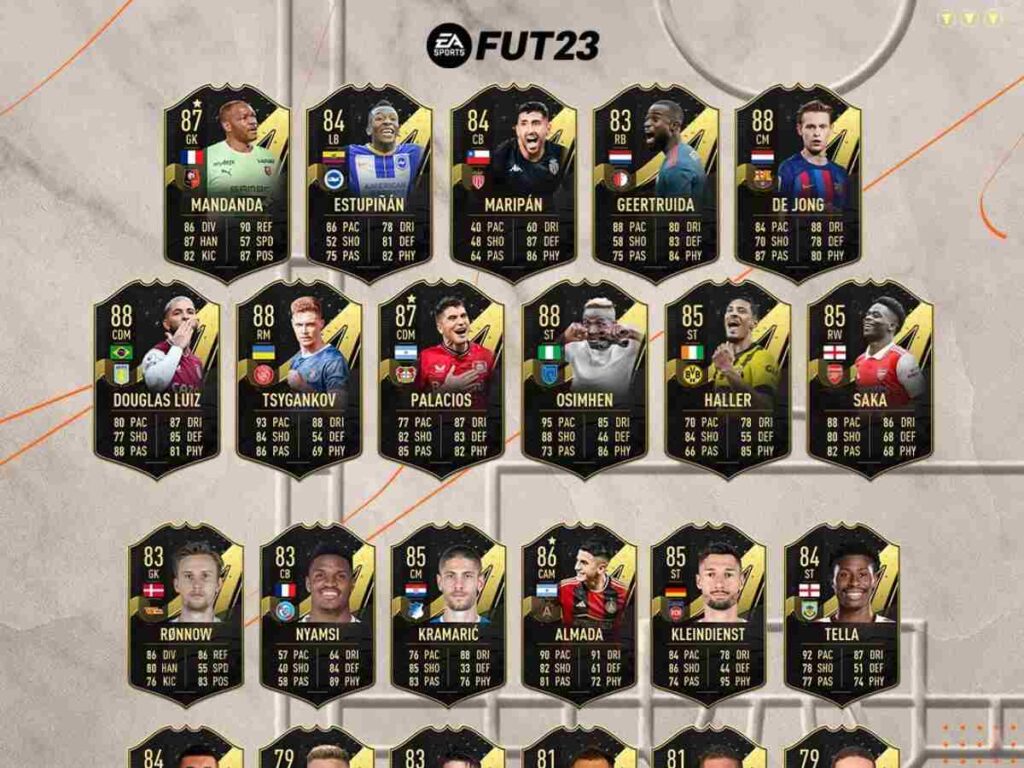 TOTW 21 full list:
GK: Steve Mandanda (Rennes) – 87 OVR (Featured TOTW)
LB: Pervis Estupinan (Brighton and Hove Albion) – 84 OVR
CB: Guillermo Maripan (AS Monaco) – 84 OVR
RB: Lutsharel Geertrida (Feyenoord) – 83 OVR
CM: Frenkie de Jong (Barcelona) – 88 OVR
CDM: Douglas Luiz (Aston Villa) – 88 OVR
RM: Victor Tsygankov (Girona) – 88 OVR
CDM: Exequiel Palacios (Bayer Leverkusen) – 87 OVR (Featured TOTW)
ST: Victor Osimhen (Napoli) – 88 OVR
ST: Sebastian Haller (Borussia Dortmund) – 85 OVR
RW: Bukayo Saka (Arsenal) – 85 OVR
GK: Frederik Ronnow (Union Berlin) – 83 OVR
CB: Gerzino Nyamsi (Strasbourg) – 83 OVR
CM: Andrej Kramaric (Hoffenheim) – 85 OVR
CAM: Thiago Almada (Atlanta United) – 86 OVR (Featured TOTW)
ST: Tim Kleindienst (Heidenheim) – 85 OVR
ST: Nathan Tella (Burnley) – 84 OVR
LW: Mattia Zaccagni (Lazio) – 84 OVR
CB: Matthew Pollock (Aberdeen) – 79 OVR
ST: Dimitri Petratos (ATK Mohun Bagan) – 83 OVR
ST: Charlie Austin (Swindon Town) – 81 OVR
ST: Cedric Itten (Young Boys) – 81 OVR
RW: Amor Layouni (Western Sydney Wanderers) – 79 OVR
Although TOTW 21 has four 88-rated players, the starting eleven includes four players with ratings of 84 or lower, so it isn't the best team. The FIFA 23 TOTW 21 lineup is currently available in Ultimate Team packs and will remain so until March 29 at 5.59 p.m. GMT/1.59 p.m. EDT/10.59 a.m. PDT.
In case you missed it!