Nahida and Layla, two upcoming characters that will be seen in the 3.2 update were revealed a while ago by Genshin Impact. Although players had seen Nahida, the Dendro Archon of the game, Layla's official artwork was certain to cause a stir in the community.
A wave of joy came for Travelers today as the developers not only announced details for the in-game events based on the 2nd anniversary but also drip marketed the playable characters for the 3.2 update much before their scheduled marketing date.
Read More: Cyno and Venti banner in Genshin Impact: Release date and 4-star characters announced
Genshin Impact releases official artwork for Nahida and Layla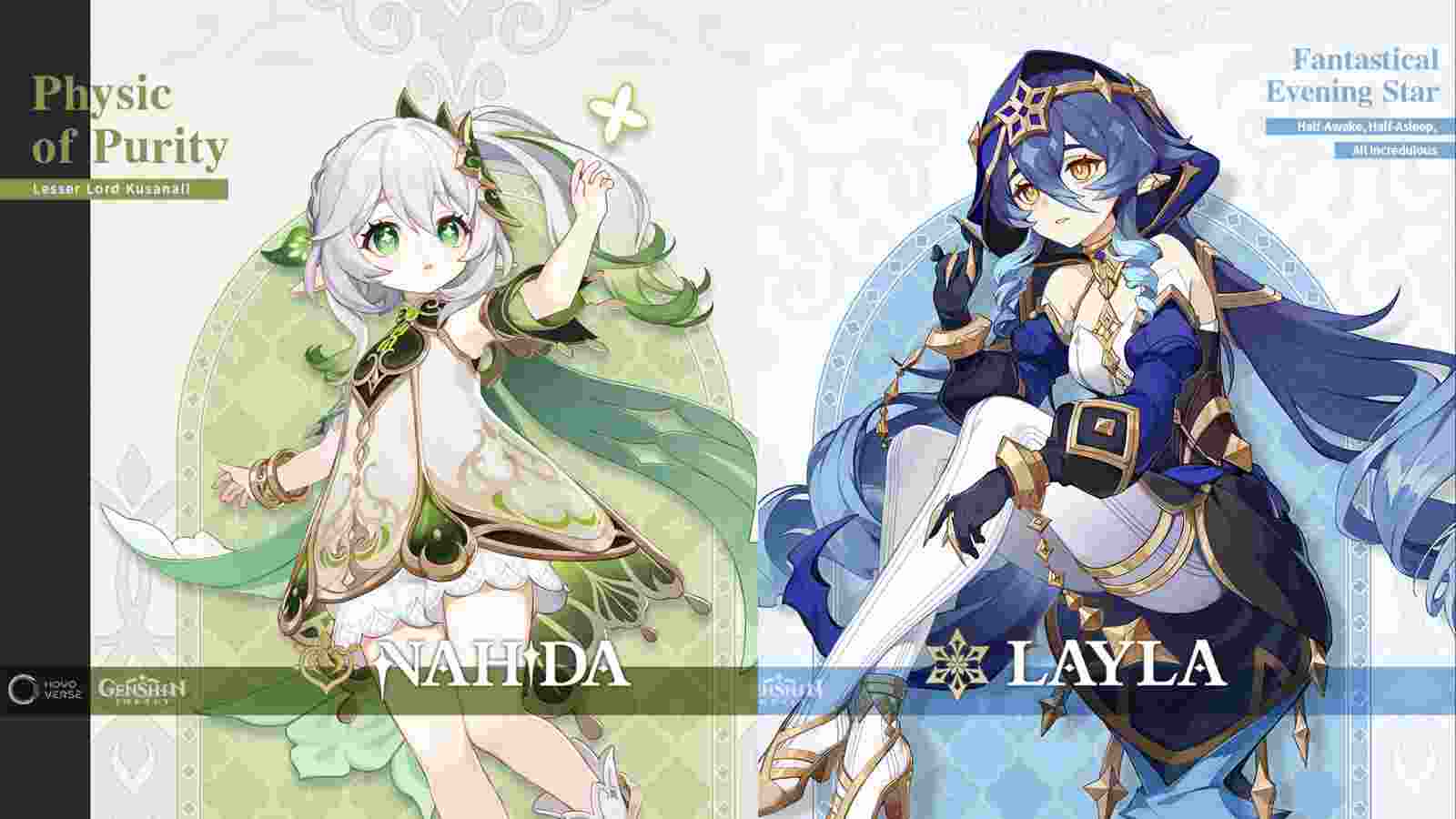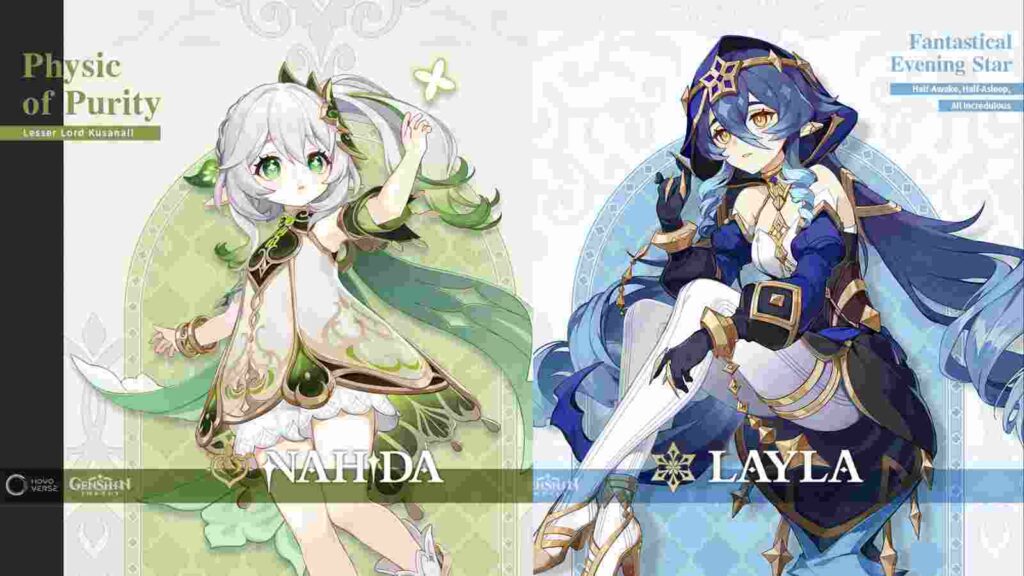 A couple of days are left for the second anniversary of the game which clashes with the 3.1 update. As an obvious fact, the upcoming patch will be far better than the previous updates in terms of the content and rewards but the developers have already enhanced the excitement for the 3.2 update.
The excitement got a boost today as Layla, the upcoming character was revealed today. Until today, players were able to get a slight idea of the character's appearance through fan-made arts and partial revelation by the leakers. Now that Layla has been officially revealed with Nahida, players can hardly keep their calm.
Nahida
Nahida, or the Lesser Lord Kusanali, has already greeted the Traveler during the Archon Quest of the ongoing patch. It goes without saying that the youngest of all Archons will possess the Dendro element and a catalyst user with 5-star rarity. Prominent leaker UBatcha had mentioned that her kit will be slightly similar to Pyro character Klee.
Also Read: Genshin Impact Baizhu leaks provide his speculated release date
Layla
The upcoming 4-star character Layla, who has an attribute of being half asleep all the time, is a Cryo unit who uses sword as her weapon. Coming from the same leaker mentioned above, Layla's elemental skill will help her create a shield that will further deal damage to the enemies.
---
The 3.2 beta update is still to commence officially even though Genshin Impact has done the drip marketing ahead of time. In order to view the gameplay of Layla and Nahida, players might have to wait for a few more days.
Also Read: Genshin Impact Mika leaks: Element, weapon and lore revealed