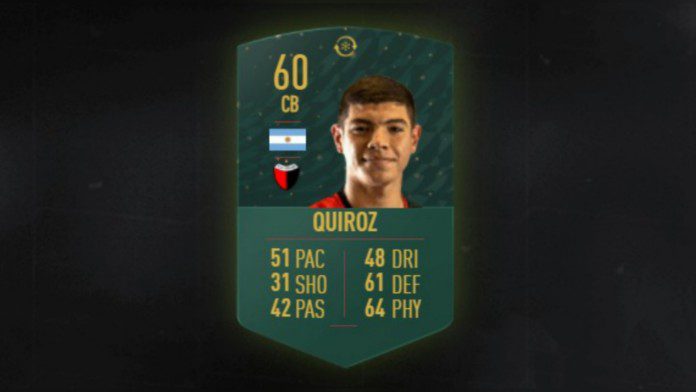 FIFA 22 promo event for the winters is the Winter Wildcards and many new events and SBCs have been released under it. Here is how to complete the FIFA 22 Prime Time objectives that has recently been announced.
FIFA 22 Winter Wildcards has been a very successful promo event which features new player items to obtain and also new SBCs to complete. The player items in this are boosted with incredible stats and players can get them by finishing some SCs or through the promo packs available in the game. A new objective has been added under this promo event and here is how players can finish it.
This FIFA 22 Prime Time objectives features some untradeable reward for the players o be obtain before the end of the year.
FIFA 22 Prime Time Objectives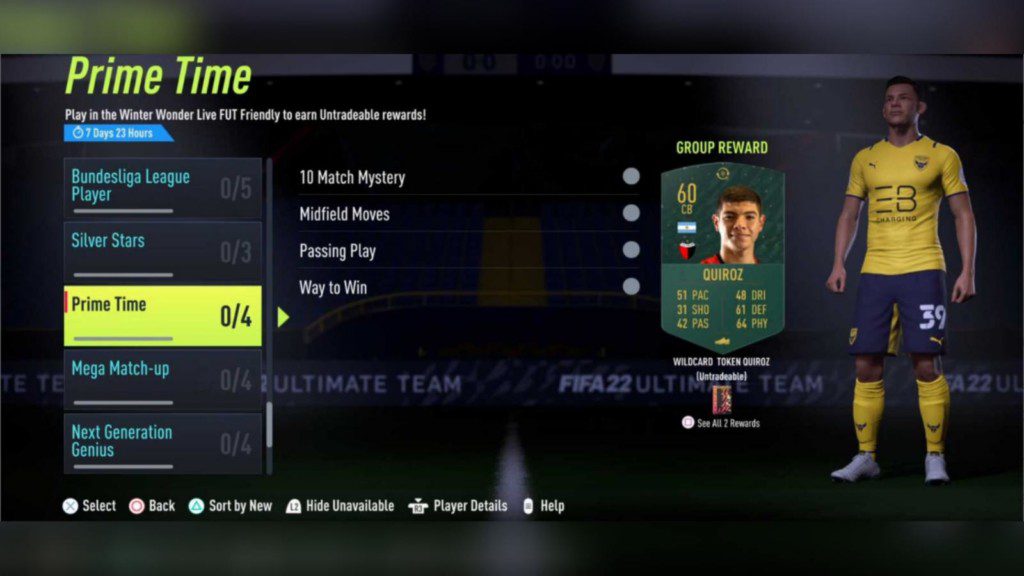 This new event was introduced in the game on 26th December, 2021 and will only expire after 3rd January 2021. So players have almost a week to complete it.
Related: FIFA 22 Winter Wildcards Mini Release 2: Features 18 new cards!
The Objectives are smaller missions that the players can complete by playing games or finishing some login missions. The FIFA 22 Prime Time Objective features 4 separate ones that the players ned to complete in order to earn the rewards.
It features Weekly Objectives that features the following:
10 Match Mystery
Score in 1- separate matches in the Live FUT Friendly: Winter Wonder
Midfield Moves
Score 5 goals using Midfielders in the Live FUT Friendly: Winter Wonder
Passing Play
Assist 8 goals in the Live FUT Friendly: Winter Wonder
Way to Win
Win 3 matches in the Live FUT Friendly: Winter Wonder
Upon finishing these missions players will be eligible for the following rewards:
Quiroz FIFA 22 Wildcard token
2x Gold Pack (untradeable)
2x Packs 75+ rate Rare Player (untradeable)
1x Rare Mega Pack (untradeable)
Follow our Instagram page for more updates on gaming and esports!
Also read: How to get the new Nicolas Cozza FIFA 22 Winter Wildcards player item?