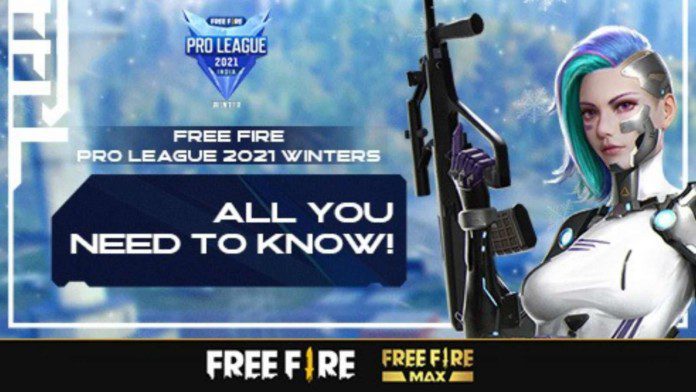 Free Fire Pro League 2021 Winter, an open for all tournament features a whopping prize pool of 35 lakhs INR and will be the last major tournament of Free Fire this year. The registrations for the tournament have now been opened and here is a guide for registering in the tournament.
Players who will register for the tournament will be required to play games in FFC mode in order to proceed towards the league phase and compete with the renowned 12 teams of India that will get a direct invite at the league phase. The registration portal for the tournament will be available in the game and will be closed on 24th December. On the same day, the first phase of the tournament, FFC Mode will take place at 8:00 PM IST.
Free Fire Pro League 2021 Winter Registration Guide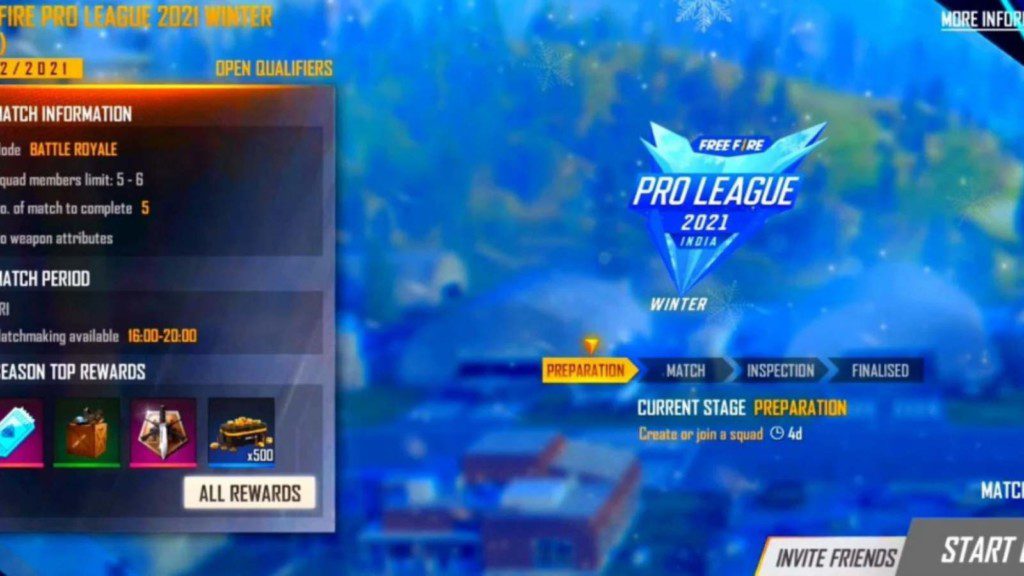 STEP 1: Players need to launch Garena Free Fire or Free Fire Max on their devices in order to register for the open for all tournament.
STEP 2: Tap on Red Cup icon that is present on the top right corner of your lobby
STEP 3: By clicking at Free Fire Pro League 2021 in the lobby section, players will be able to view the schedule, scores and other vital information of the tournament.
STEP 4: Click on the squad button in order to join or create a team. While creating the team, players need to fill in the information- Team Name, region, avatar and more.
STEP 5: The last step for registration is inviting team members. Players can click on the recruit option in order to invite their squad members or teammates.
After the registration process is completed, each team will be given 8 tickets to play matches in the scheduled date. Only the results of five round of matches will be taken into consideration for overall rankings.
Read More: Free Fire Legendary Guns sale: Get gun skins at 50% off in Store!
Important points for registration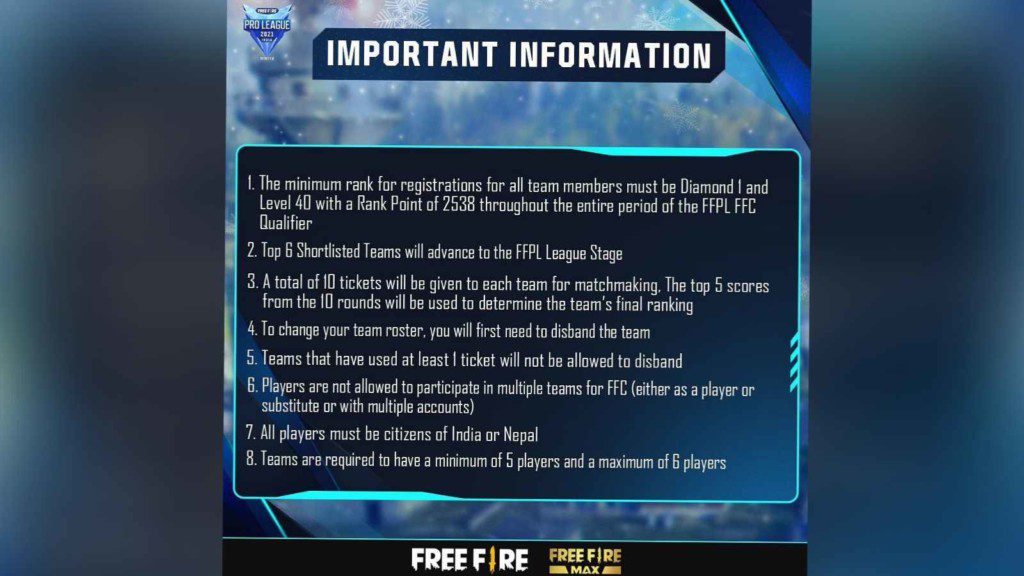 Players registering for the tournament must hold a rank of Diamond I or above and their game level should be 40 with 2538 points while playing the FFC Mode (Free Fire Cup)
Players must be a citizen of Nepal or India.
Each team should consist of minimum five and maximum players.
If players wish to change their team roster, they must need to disband their team.
If a team uses at least one ticket, it will not be allowed to get disbanded.
---
Format & Schedule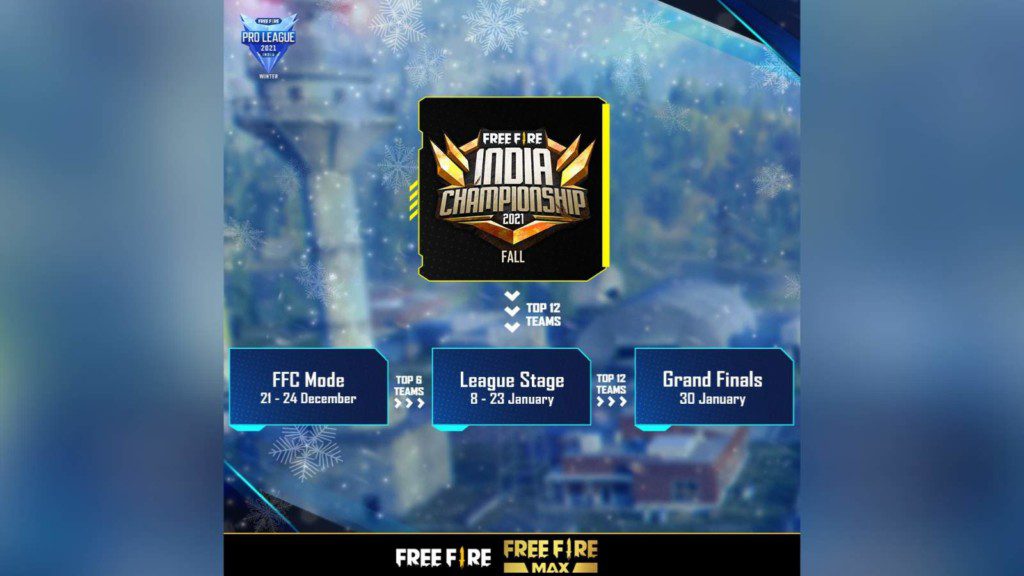 A total of six teams will be able to qualify for the league phase of Free Fire Pro League 2021 Winter and compete with the twelve invited teams. Out of these eighteen teams, top twelve will qualify for the grand finals. Here is the schedule of the tournament–
FFC Mode: 24th December
League Phase: 8th-23rd January
Grand Finals: 24th January
Also Read: Free Fire Pro League 2021 Winter: Invited teams, format, prize pool and more