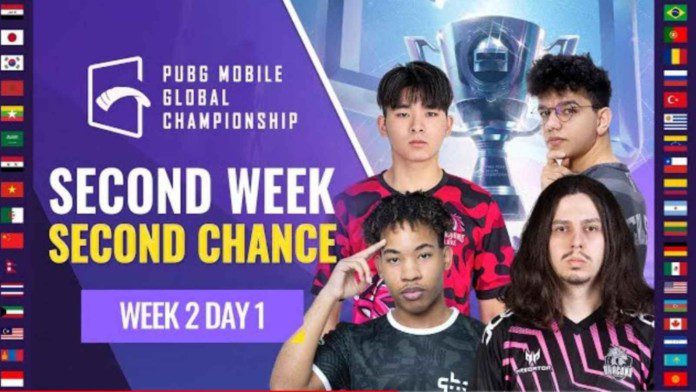 The race for the second super weekend of PUBG Mobile Global Championship 2021 has begun as the first day of Week 2 league stage of western division has concluded. Teams are eyeing for the top sixteen spots as this qualifying for the second super weekend will solidify their chances of qualifying towards the league finals.
Knights after registering a chicken dinner are currently at the top of the scoreboard with 80 points in total and 43 elimination points. Another team with a win is Futbolist who have gained the second position with 67 points and 38 frags. Following them is Brazilian powerhouse, Alpha7 Esports who popped up with their splendid performance at the first day of week 2 with 55 points. They have been able to win two matches with 23 frags in total.
PUBG Mobile Global Championship 2021 West Week 2 Day 1 Results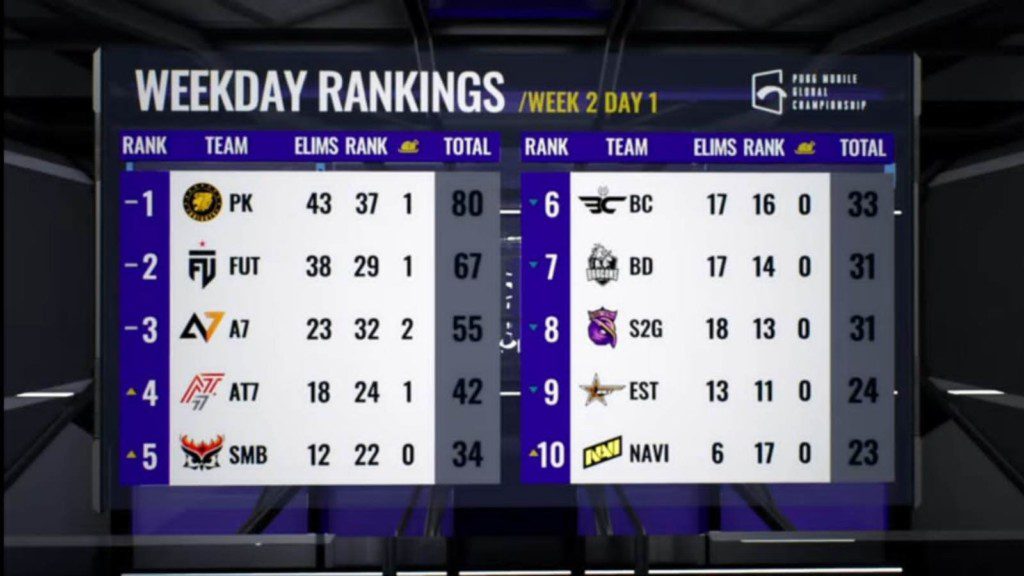 The first match of the day began with some jaw dropping action by the teams at Erangel map. Knights, the table toppers easily eliminated Buluc Chabtan who for the first time at PMGC had been able to gain a spot at top 5 positions. FutBolist also played well to climb up to the third position with 6 eliminations.
Read More: PUBG Mobile Global Championship 2021 West: S2G Esports lead the scoreboard as Super Weekend 1 concludes
Sanhok, the rain forest map where enemies turn out unexpectedly was chosen as the second map for PUBG Mobile Global Championship 2021 West W2 Day 1. This match was won by A7 Esports who took 7 frags and accumulated 22 points to win the chicken dinner. Knights were not left behind as they continued to add points to their overall standings by coming at the second position at this match.
With an astonishing 15 eliminations, FutBolist won the third match of the day defeating S2G Esports, the table toppers of the first Super weekend to the second position with 11 frags. At the third position stood SuperMassive Blaze who qualified from European Championship with 4 eliminations.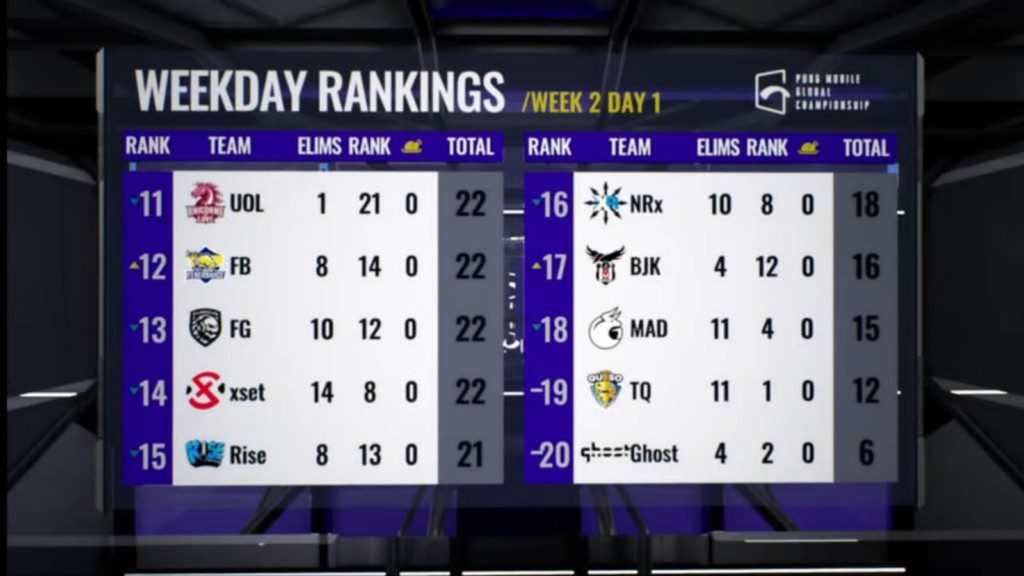 The fourth and fifth matches of PUBG Mobile Global Championship 2021 West Week 2 was won by A7 Esports and Aton Esports (LATAM) respectively. A7 Esports took a total of 11 frags whereas Aton Esports took 9 frags to secure the chicken dinner. Asta from Aton Esports was declared as the MVP of the last match.
The second day of week 2 of PMGC West 2021 is going to be live streamed today at 11:30 PM IST. Fans can wathc the tournament and their favourite stars in the official youutube channel of PUBG Mobile Esports.
Also Read: Is PUBG New State worth shifting over from Battlegrounds Mobile India?