It's been just a few days since a very dramatic and public breakup between Overwatch player xQc and British Twitch streamer Nyyxxii. There was a lot of stuff revolving around both of them, most of which was addressed by Felix (xQc) on his streams. Days after the breakup, Nyyxxii retweeted an old tweet of hers, which she had posted after getting together with Felix through Adin Ross' stream, which rightly read "Adin Ross speed date worked wtf". Retweeting it, she just tweeted "never mind" with a laughing emoji.
This tweet has been the only response Nyyxxii has given regarding her break up with xQc. Nor has she talked about her discord chat that got leaked. It would be interesting to see her statement regarding this whole matter, as well as what Adept has to say as she too was involved in the whole matter.
Also more : Call of Duty: Warzone 2 Hilarious 'Uber Driver' Clip is Going Viral
What exactly happened between xQc and Nyyxxii ?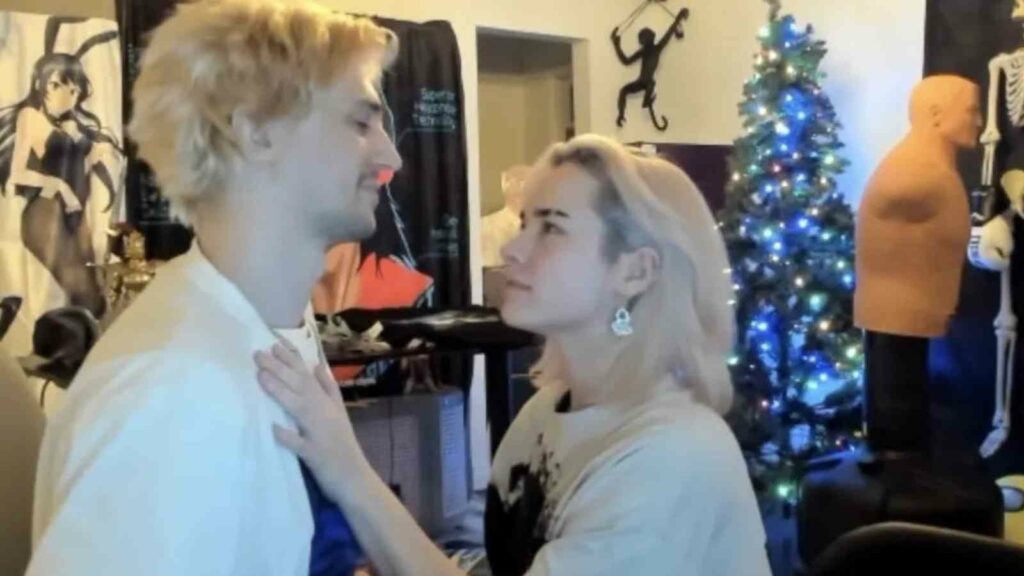 On November 17th, when xQc was watching a cooking video on his stream when someone asked if he was watching that for his partner Nyyxxii, he just replied that they weren't together. This sparked a whole conversation and investigation into what must've happened between them when a discord chat of Nyyxxii's was leaked on Twitter.
This chat talked about how Adept called Nyyxxii from Felix's phone and told her to stop talking about her with him. After ignoring her and going back to streaming, Nyyxxii came to see herself blocked from everywhere by him, which "fu*ked with my head".
Also Read: What to expect from the Eternity War in Fortnite Chapter 4 Season 1
xQc then took to Twitch again to explain the situation about their breakup, telling that the message was in fact, real. He then proceeded to talk about his breakup, telling his audience how he had found out about some questionable things about her by certain "verified" people. He also confirmed that he and Adept too were on bad terms, as she believed Felix cheated on her with Nyyxxii, which he strongly denies.
Also Read: What to expect in PlayStation Plus Celebration pack leaked for Fortnite Chapter 4 Season 1