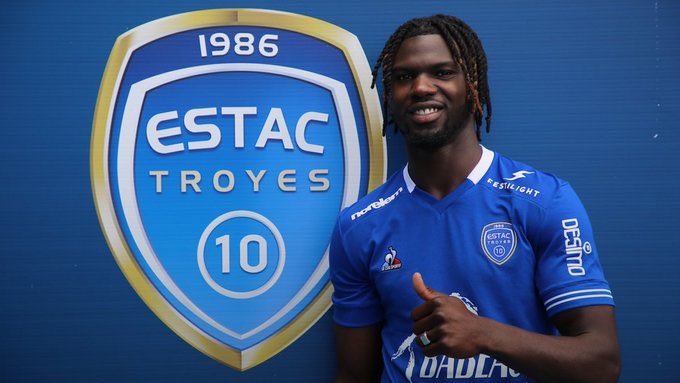 French Ligue 1 club ESTAC Troyes have confirmed the signing of Guinea Bissau winger Mama Balde from Dijon FCO on a four year contract.
L'Est Eclair reports a fee of €3.5m has been agreed upon for Baldé's transfer, with the former Sporting CP youth product becoming the latest summer signing for Troyes after the arrivals of Renaud Ripart, Jessy Moulin and Vitinho.
Troyes have signed a prolific winger in Mama Balde on a four year contract for €3.5 million fee agreed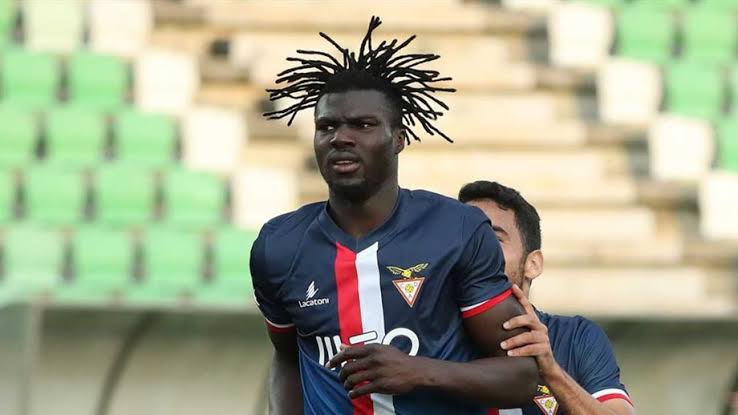 Though born in Guinea Bissau, Mama Baldé completed his football training in Portugal and joined RD Algueirão as his first club as a youngster where he spent two seasons (2005 – 2007).
Balde was then trained at Sporting CP, one of Portugal's top clubs and played his first professional match in a 1-0 loss against Braga on May 11, 2014. Balde continue to evolve at Sporting CP, with another former Troyes player Kiki Kouyate.
Mama Baldé was loaned by Sporting to Clube Desportivo das Aves in the summer of 2017 where scored 3 goals in his first season. Balde had a fruitful next season at Aves, scoring 8 goals and notching up 2 assists in his 28 appearances the following season.
The winger was recruited free of any contract by Dijon FCO on July 1, 2019 following the successful season at VD Aves. Balde had his first Ligue 1 appearance against Saint Etienne on August 10, 2019 in a 2-1 defeat. Mama Baldé featured in 53 matches in the French top flight, scoring 13 goals and 2 assists for Dijon.
But with Dijon finishing 20th in Ligue 1 last season, Mama Baldé will be returning to top flight football with ESTAC Troyes who are the Ligue 2 winners of 2020.
Mama Baldé is acclaimed as a powerful and versatile winger possessing great qualities of speed and can constantly breach defences. He plays in quite deep for a winger and stretches the opposition back line, and is also known to be a quality finisher.
Also Read: Bayer Leverkusen agree terms with Premier League club Aston Villa for the sale of winger Leon Bailey