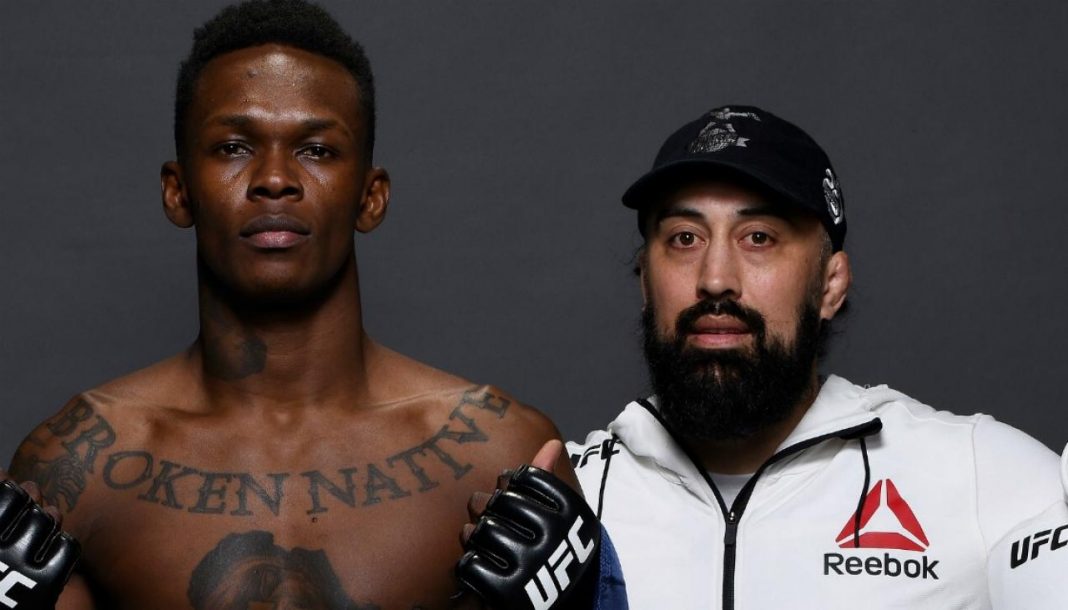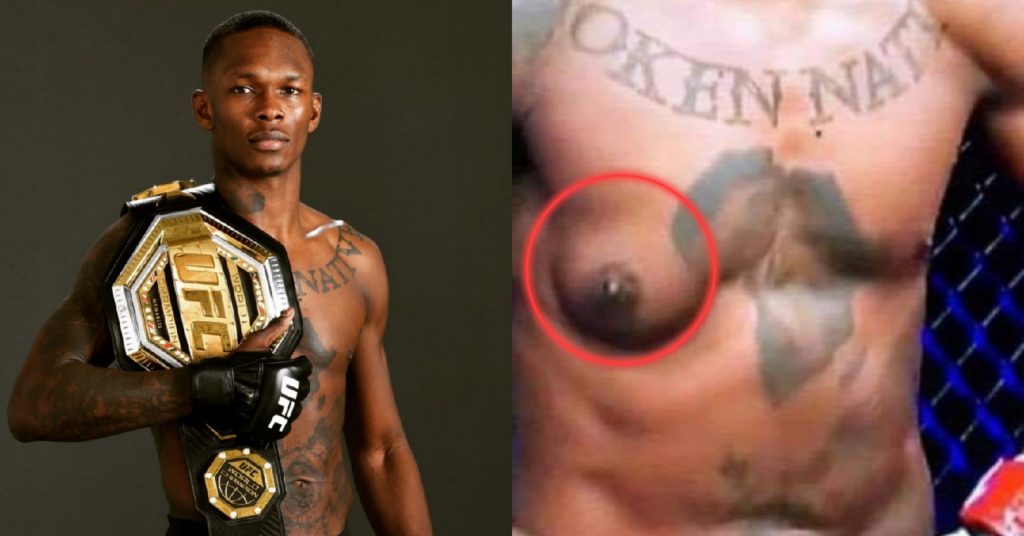 Israel Adesanya destroyed Paulo Costa at the recently concluded UFC 253, when he successfully defended his middleweight title via TKO in the second round. There were a lot of talking points after the match, but the most notable among them was quite a controversial one! It was about Israel Adesanya's right pectoral muscle! Yes, you read that right! His right pectoral muscle appeared droopy and inflamed; people began speculating it was gynecomastia caused due to steroid use. In fact, it was more talked about than his victory. But, Eugene Bareman, Adesanya's coach was having none of it.
Notable people give their opinion
Various doctors and notable bodybuilders gave their take on Adesanya's right pec, with most of them inclining towards the fact that he would have used steroids or PEDs (Performance Enhancing Drugs). Such was the condition of his right pec, it could have even convinced a layman that something was wrong. Often, there are also claims that the USADA's(United States Anti-Doping Agency) tests are a load of eye-wash. Adesanya, brushed off these allegations saying that he was clean and has never used steroids.
Eugene Bareman is not pleased
Eugene Bareman, the coach of Israel Adesanya was not pleased with the claims that Adesanya is on roids. Talking to Submission Radio, he said, "I mean, in typical Kiwi fashion we just kind of laughed it off. "Just because we're, like, so confident, and we know that nothing could be further from the truth. So, like, when something is so outlandish, it kind of becomes funny. Because it's just so outlandish it kind of takes on this comedy-type feel. So, I found it kind of funny. But it's outrageous. I think it's just outrageous. To be pretty honest, we've just laughed it off."
Eugene Bareman is a disciplinarian and a man who embraces ethics and morals. He also continued saying, "Like, it's just – I mean, not withstanding something maybe accidentally – and the chances of that are like slim to none, as well, because we're so good at using the right approved supplements and stuff. It's just never been a part of our ethics and morals at the gym. In fact, like you said, we've been very outspoken against it. Like, it's even funny that we're even talking about it, because you said there's an issue, because obviously physically he has that anomaly on his chest, but for us it kind of isn't an issue. It's just like, let's just find out what that is and move on, and who's the next fight?"
Adesanya, after the fight underwent an MRI scan on his right pec to check if everything was alright and is still awaiting the results.
Also Read : Mike Perry's Offer