The Euro 2020 Group E fixture between Spain and Slovakia is underway at the Estadio De La Cartuja in Seville, with knockout qualification on the line, after Spain has drew both of their previous matches and Slovakia amassing three points from two matches. A win for either would confirm their qualification while the other have to hope for results in other matches today to go their way to confirm their knockout berth.
A costly mistake from Slovakian goalkeeper Martin Dubravka has given Spain the lead in this all important group stage fixture which could seal their knockout fate, and just before going into the halftime Laporte doubled Spain's score.
Spain go 2-0 up at half-time against Slovakia following two costly mistakes from Slovak shot stopper Dubravka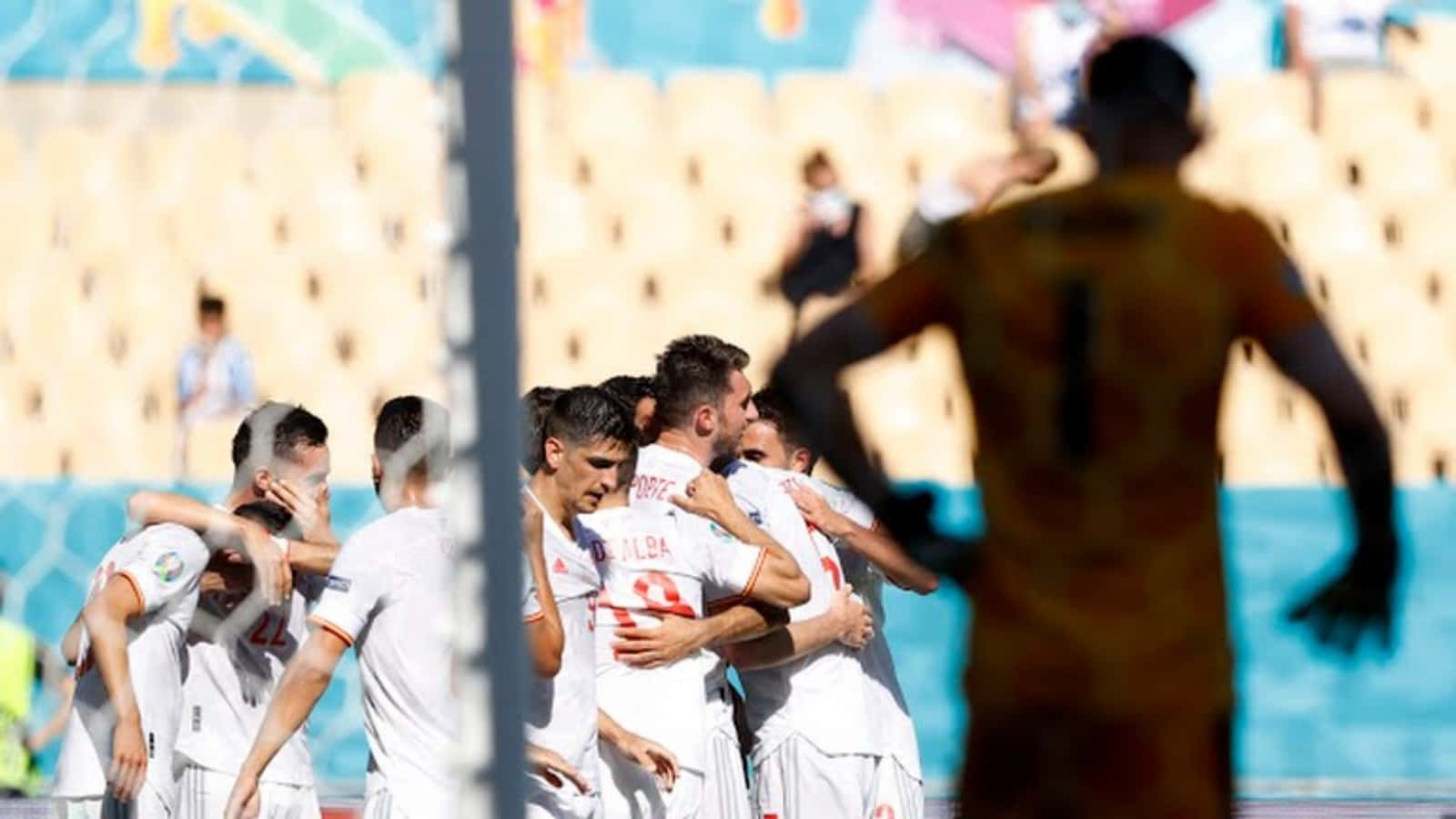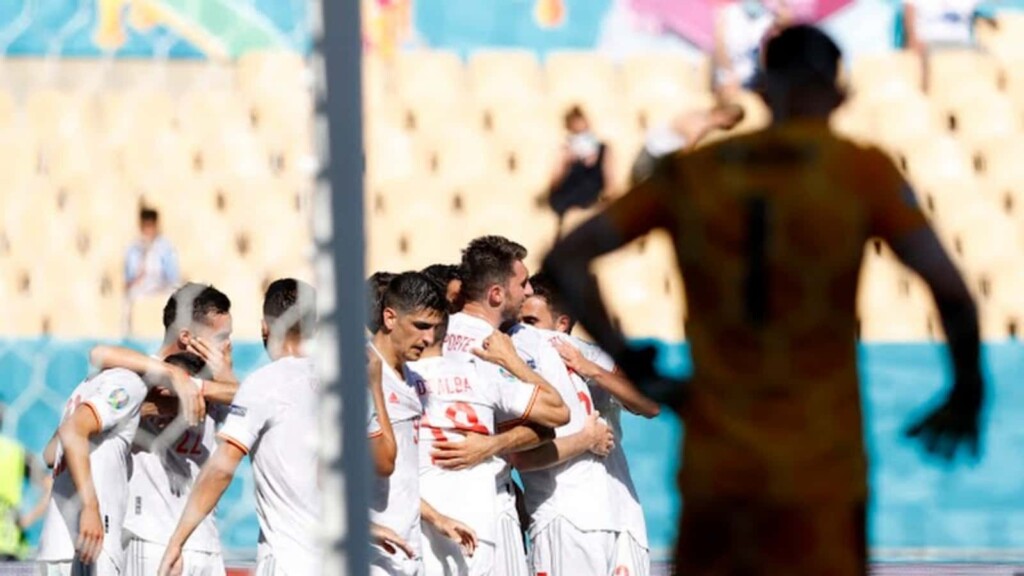 It is Pablo Sarabia who has initiated the goal with his swift and fine movement just before the box. He retained possession high up the field and made a beautiful cut in inside and unleashed a neat right footed strike which unfortunately hit the crossbar and looped in the air. Dubravka tries to tip the ball over the crossbar but ends up turning it into his own net with almost no pressure from Morata who was pursuing the ball cunningly. Dubravka could only watch in despair as Spain starts celebrating and repent on his horrific mistake, which could cost Slovakia their knockout chances.
Following this, Manchester City defender Aymeric Laporte doubled Spain's lead just before going into the half time break. It can be deemed as another costly mistake from the Slovak keeper Dubravka as he rushed off his line but failed to clear the ball, and could not rush back in time to save the looping header from Laporte from going in.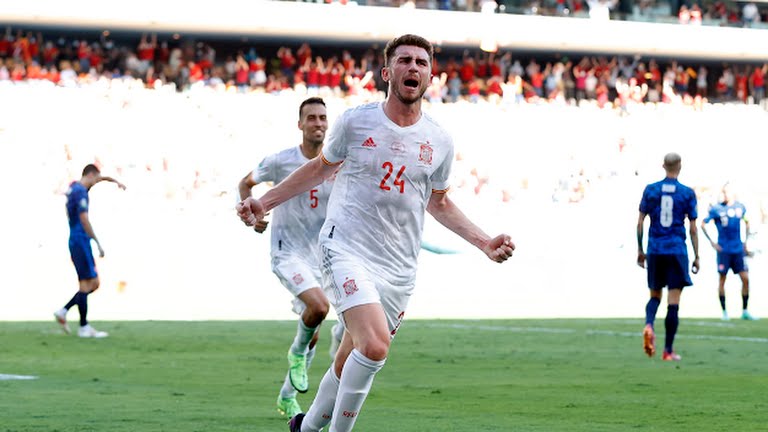 Moreno drew Dubravka off his line in this occasion after receiving a good ball from Pedri and chips it into the centre, with Laporte rising over Pekarik to head the ball into the top right corner as the Slovaks could only watch in horror.
Spain have had numerous chances from the beginning but failed to capitalise on each occasion.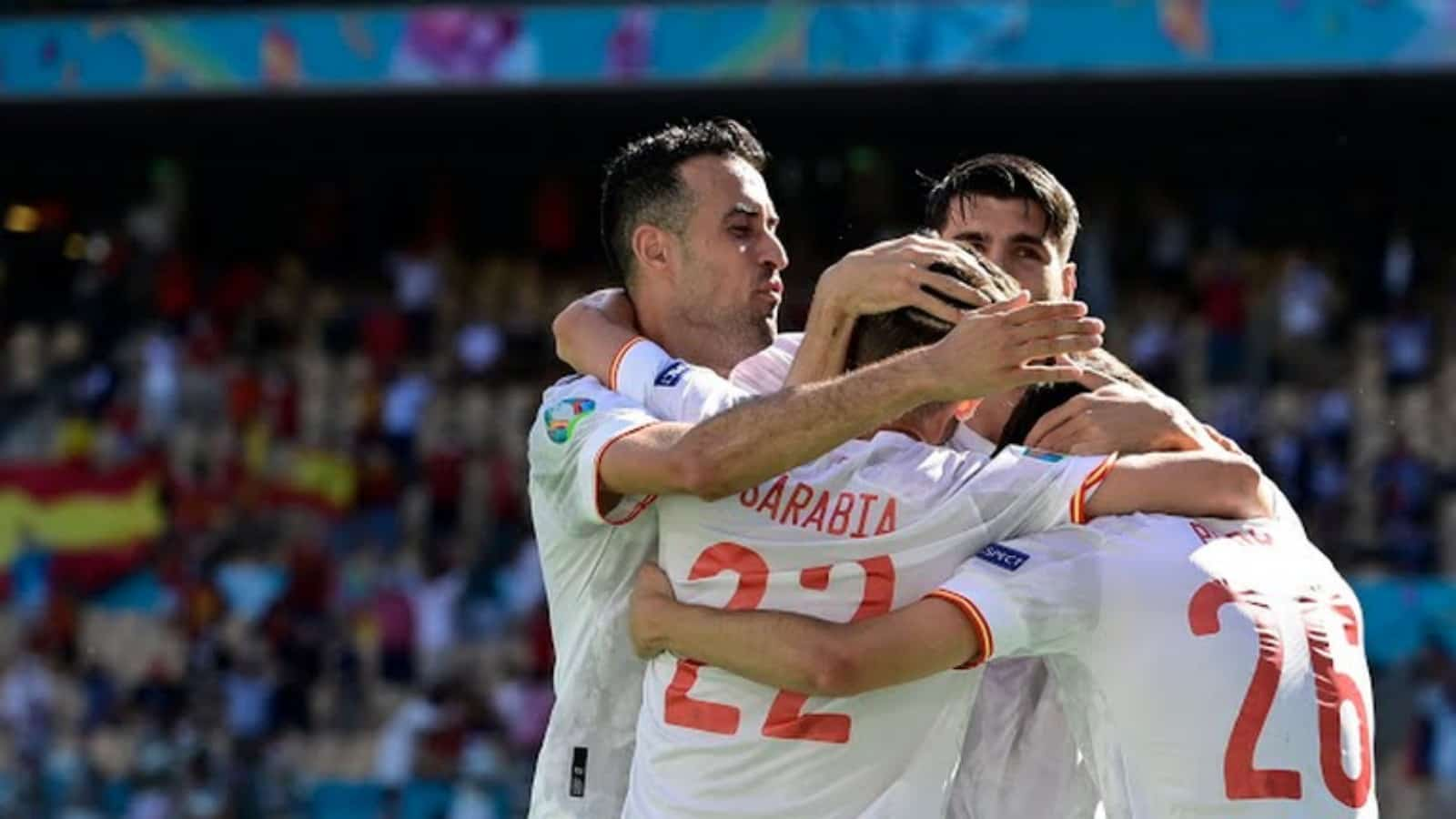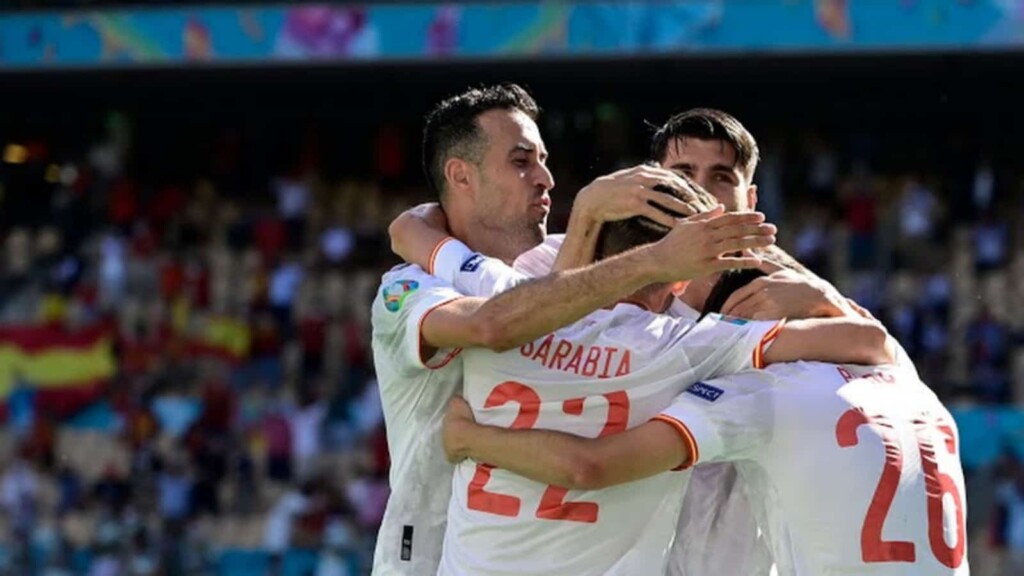 Morata had an earlier chance saved by Dubravka in the 5th minute before seeing his much ambiguous penalty being turned away by Dubravka. It was earlier awarded as a Slovakia free kick before match official Bjorn Kuipers overturned his decision after consulting the VAR. Hromada seemed to have caught Koke unconsciously while clearing the ball and Kuipers awarded Spain the penalty.
Morata took charge over the penalty but Dubravka stood out firm as he dived the right way to save the chance, as Spain squander yet another penalty in this year's Euros.
Also Read: Bundesliga news: Former Barcelona striker Kevin Prince Boateng joins Hertha Berlin