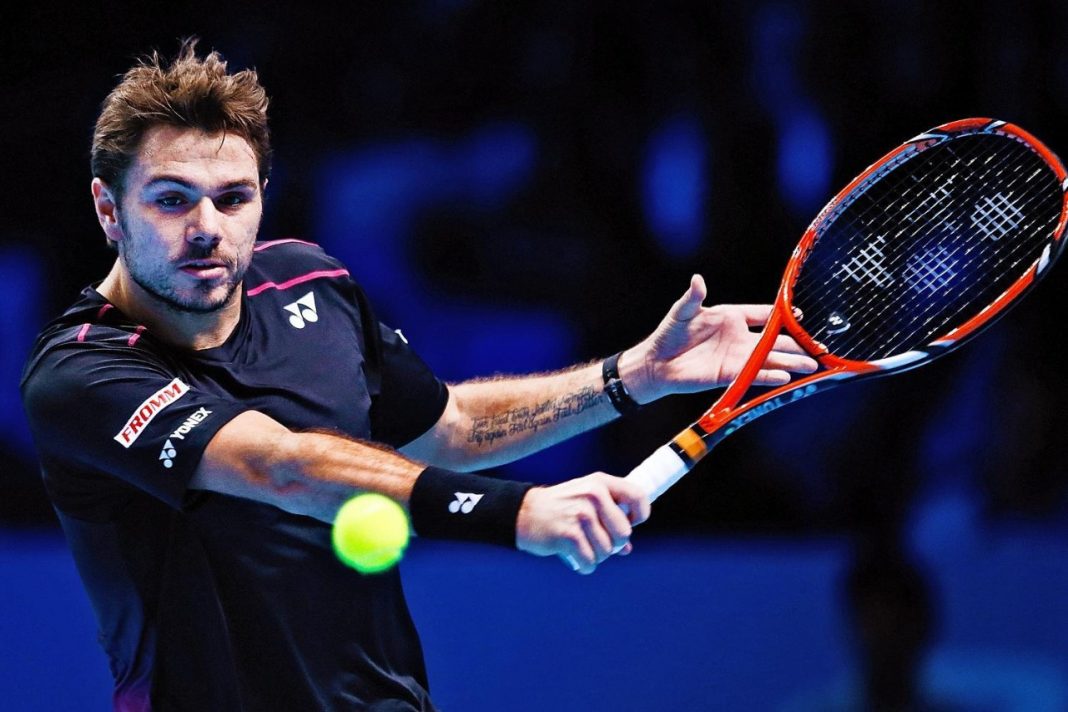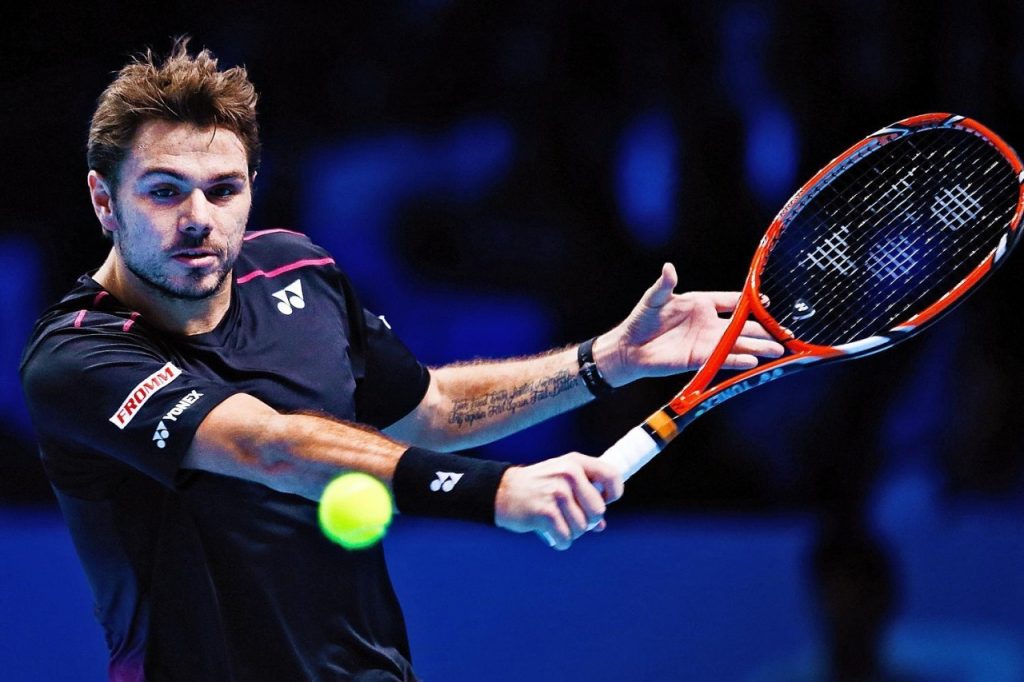 The Swiss-born player has often been regarded as one of the most underrated stars out there. But with three Grand Slams under his belt, his CV is not to be trifled with. However, the Swiss have not found it particularly easy to etch his name.
His journey has been one littered with failures. But Stan Wawrinka has always managed to bounce back from those defeats. That is exactly the story of his tattoo.
What does the Tattoo say about Stan?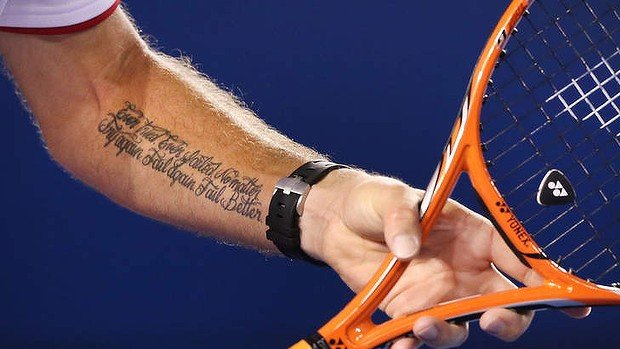 The professional athletes never has it easy at the top level. Competing against the best in the world leaves many rattled but Stan Wawrinka has consistently found a way to bounce back from that. The tattoo on his left forearm reads, "Ever tried. Ever failed. No matter. Try Again. Fail again. Fail better." Those are the words of the famous Irish novelist Samuel Blackett.
In many ways, his tattoo tells the story of his entire career. Certainly, the Tennis star feels the same way, which is why he said "It sums up my career".
In a 2014 interview with the Guardian, Stan explained:
"It's how I see life and tennis. The meaning of the quote doesn't change no matter how well you do. There is always disappointment, heartache. You are losing almost every tournament. You need to just accept it and be positive because you are going to lose and fail." Stan said.
The quote seemed to have played a part in the upheaval of his form in the subsequent years. With the player winning the 2014 Australian Open after getting the tattoo etched in 2013. French Open and U.S Open were soon to follow in his career. With the player suffering from several recurrent injuries recently, his form on the field has seemed to take a hit.
But as Stan has shown, he has the mettle to bounce back.
Also Read: Measures taken by Tokyo Paralympics Organizers after COVID-19