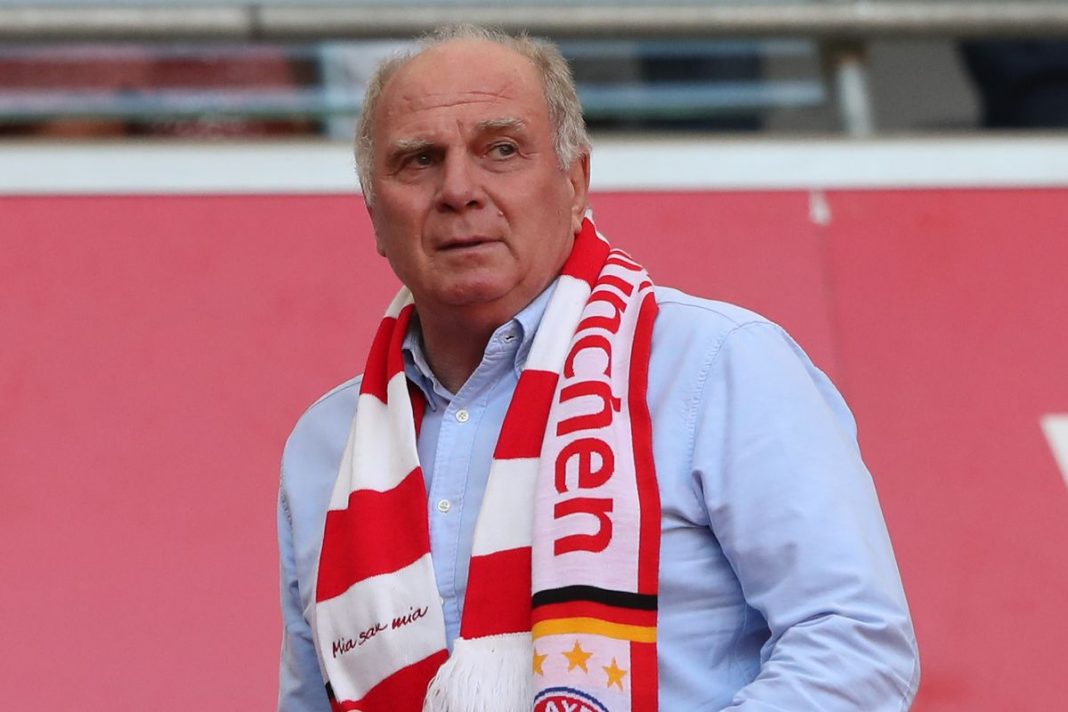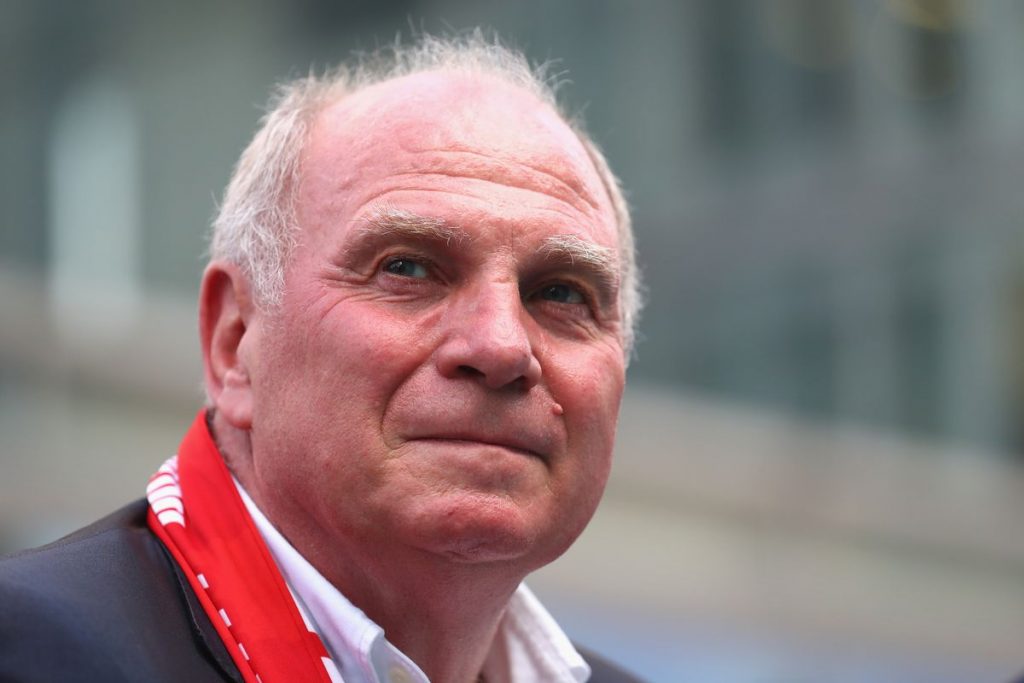 Ex-Bayern Munich president Uli Hoeness was seen criticizing CAS's decision to overturn Manchester City's two-year ban from the Champions League. He was heard calling it as "a clear slap in the face for UEFA". Manchester City won their appeal against the ban for suspected breaches of UEFA's Financial Fair Play rules. The Cityzens received a penalty of €10 million.
Hoeness declares CAS's decision as a severe blow to UEFA's governing system
In an Interview Uli Hoeness said,"When I read the reasoning by the international sports court CAS why it withdrew this sentence, I have to ask myself what all this is about. Ultimately, UEFA's reasoning was simply weak. In principle, the CAS saw it the same way, but did not provide any solid evidence of Manchester City's behavior. If the judges at CAS have come to the conclusion that UEFA did a poor job, one need not wonder what the result is. The verdict was a clear slap in the face for UEFA. We still have to do with Manchester City – and the club can't help it if things are poorly prepared."
Hoeness on Bayern's UCL campaign so far
Bayern Munich hosts Chelsea at the Allianz Arena for the second leg of last 16 in the UEFA Champions League. Bayern has already established a 3-0 lead over Chelsea from their first leg meeting.
Hoeness told the media,"The first leg against Chelsea was incredible. I was there myself and have rarely seen a German team put an English team against the wall like that. The game was a demonstration of strength from the first to the last minute. Our team made a very hungry impression and there is also harmony within the group. All players work well together. The coach managed to improve the team's strengths and make the team a unit. You can see the meticulousness and passion with which you play until the last minute. The players have played an incredible season."
The former Bayern Munich president believes that Bayern has the capability to challenge the elite clubs from Europe. "There is also passion and a thirst for success in Manchester and Paris, but here a large community has emerged," he added. This has nothing to do with the different countries, but is due to the cooperation between the team and the coach" later added Hoeness.
Also Read: Chelsea should sign Jan Oblak after signing in Ziyech and Werner: Frank Sinclair