| | |
| --- | --- |
| Name | Chase Carey |
| Age | 69 |
| Occupation | Non-Executive Chairman, F1 |
| Net Worth | $44 Million |
| Formula 1 Salary | $20 Million |
| Marital Status | Married |
| Residence | NA |
| Nationality | Irish-American |
| Updated | 2023 |
Chase Carey is the non-Executive Chairman of Formula 1. Carey took up this position after vacating his role as the F1 CEO before the 2021 season. Chase's involvement in F1 started after the 69-year-old replaced the decades-long reign of Bernie Ecclestone. Liberty Media's acquisition of the sport allowed the Irish-born American executive to begin his journey at the pinnacle of motorsport.
However, unlike most senior personnel in the paddock, Chase did not have prior experience in motorsport. Carey had previously worked in a foray of broadcasting and media houses. The Harvard graduate rose up the ranks at Fox and eventually became the CEO of Fox Broadcasting Company. Carey still remains a board member of Fox Corporation after resigning from his position at News Corporation in 2016.
Presently, Carey is one of the chief architects of F1's new era. Chase spearheaded the sport's revamp in recent years including the 2022 new regulations. Although, Carey's biggest accomplishment in the sport is often regarded as the new Concorde agreement. The 69-year-old convinced the entire F1 grid to agree upon a more economically balanced prize structure as well as playing a part in the historic F1 cost cap.
Also Read: Qatar Airways set to become Formula 1's airline sponsor replacing incumbent Emirates
Chase Carey Net Worth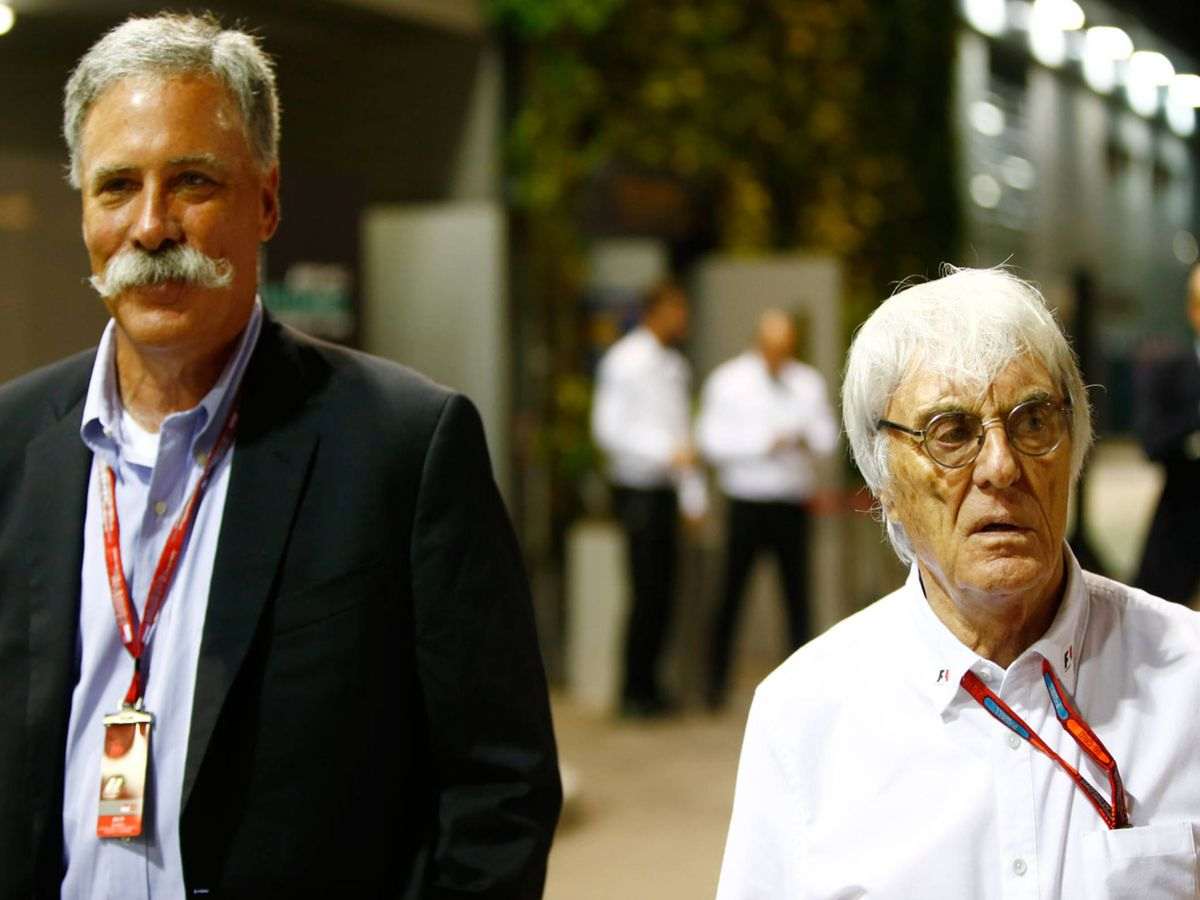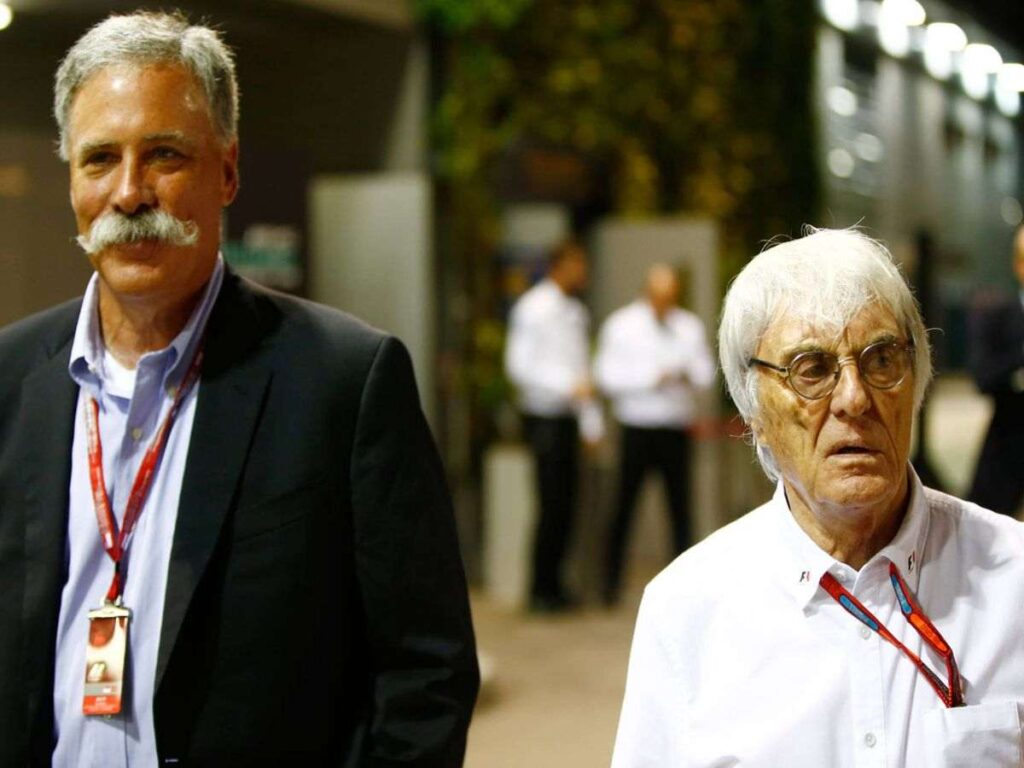 Carey has had a long and successful executive career. Chase has headed some of the biggest broadcasting organizations for over three decades. Thus, it is no surprise that the 69-year-old is estimated to have a net worth of $44 Million in 2023. The current F1 non-Executive chairman has previously been the CEO or COO of major organizations, as such this figure is definitely justified.
Chase is even known for stock trading. Carey is reported to own millions of dollars worth of shares of Twenty-First Century Fox. Certainly, such shares and investments further bolster his wealth. Consequently, this figure will only increase in the coming years as the American executive continues on his immensely successful career. Although, this number is lower than some other names in F1, such as Toto Wolff.
Chase Carey F1 Salary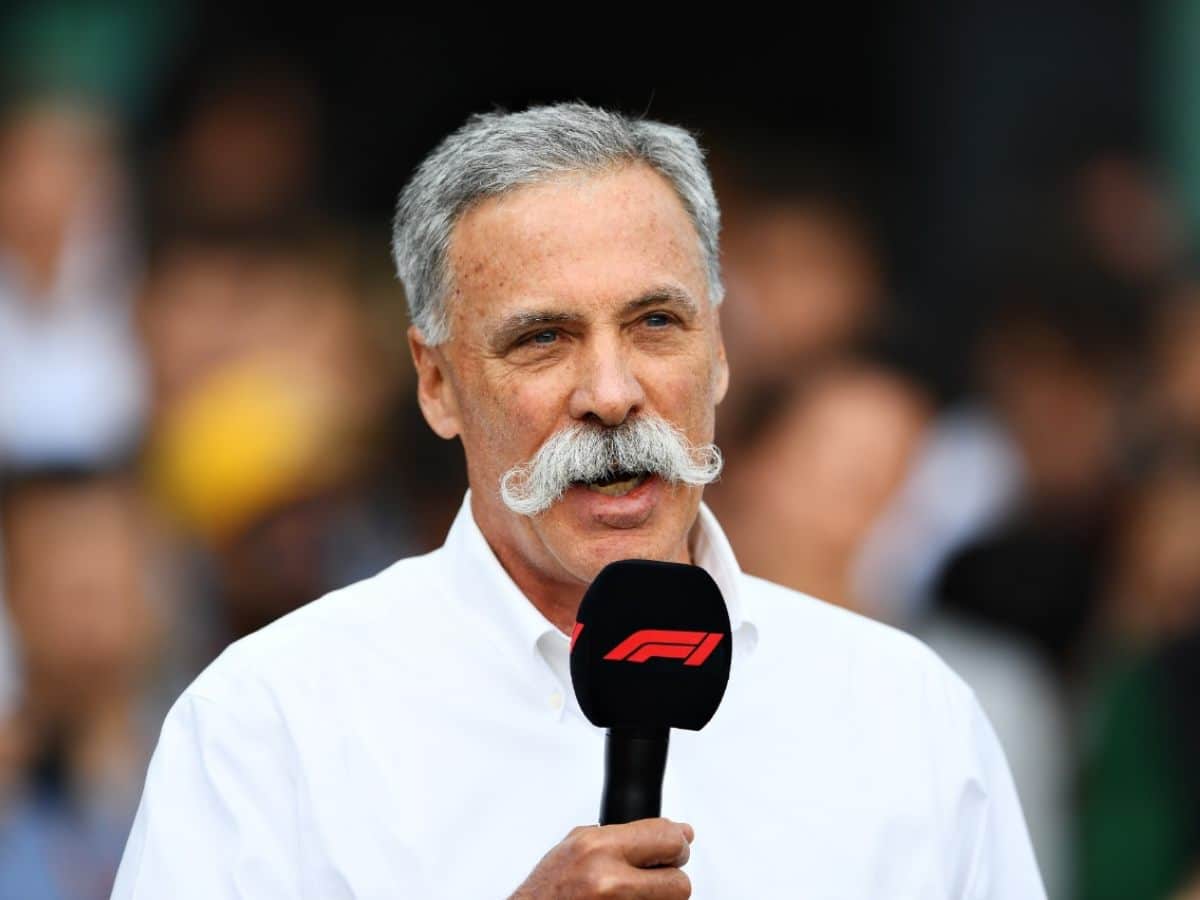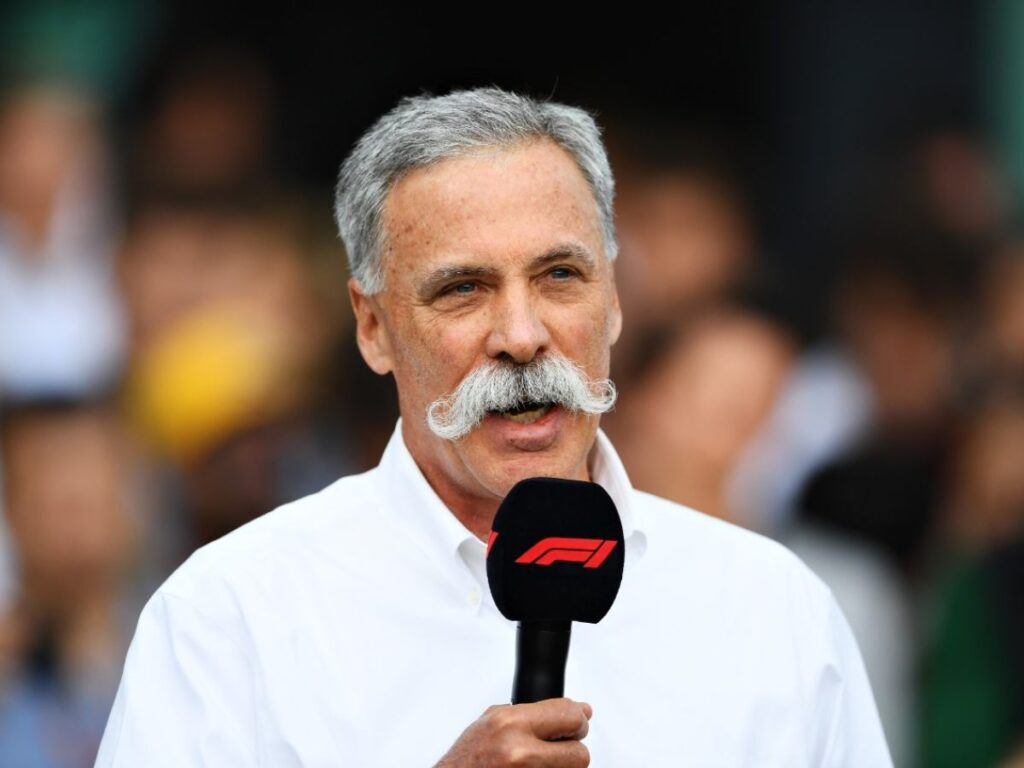 Leading one of the biggest sports in the world is no easy job. As such, Carey receives a rather big remuneration for his duties as the F1 non-Executive Chairman. Chase reportedly earns $20 Million every year. Undoubtedly, F1's increased popularity in recent years has generated more revenue for the sport and the teams. Officials such as Chase and Stefano Domenicali deserve a significant slice of this lucrative pie.
Chase Carey Endorsements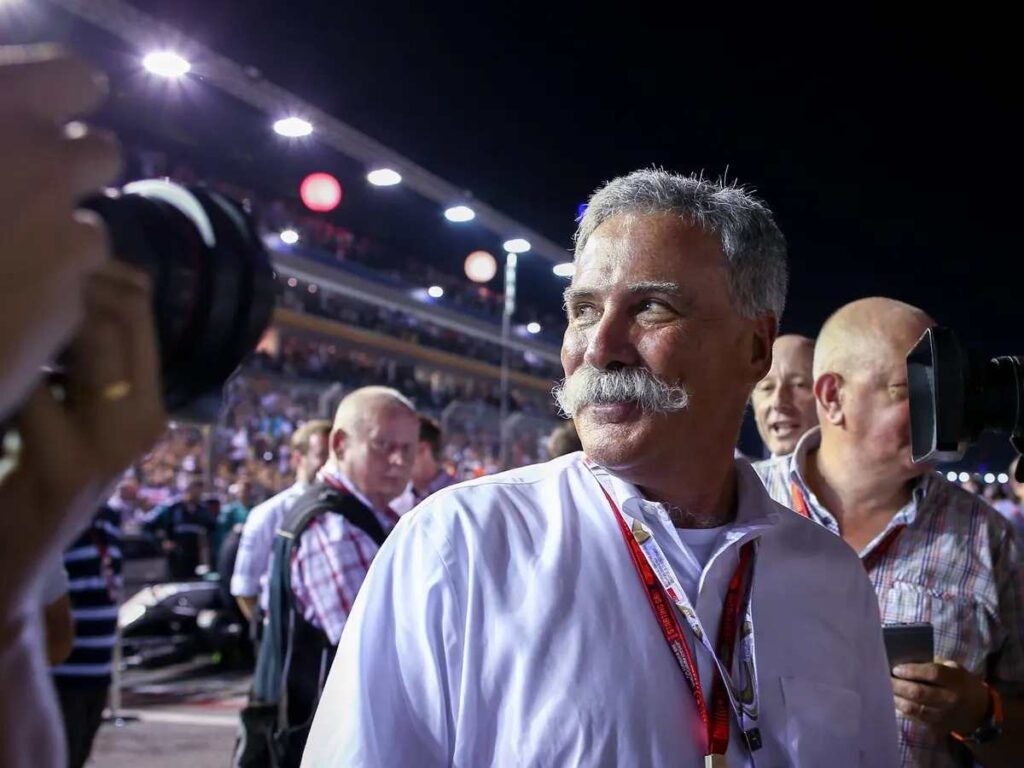 Carey is one of the biggest figures in Formula 1. Couple this with the American's extensive executive career, which makes Chase the ideal target for brands with lofty ambitions. Unfortunately, no information is available regarding any endorsement deals for the 69-year-old. Although, perhaps one day, the American may surprise the paddock while entering with a shiny new sponsored outfit.
Chase Carey Wife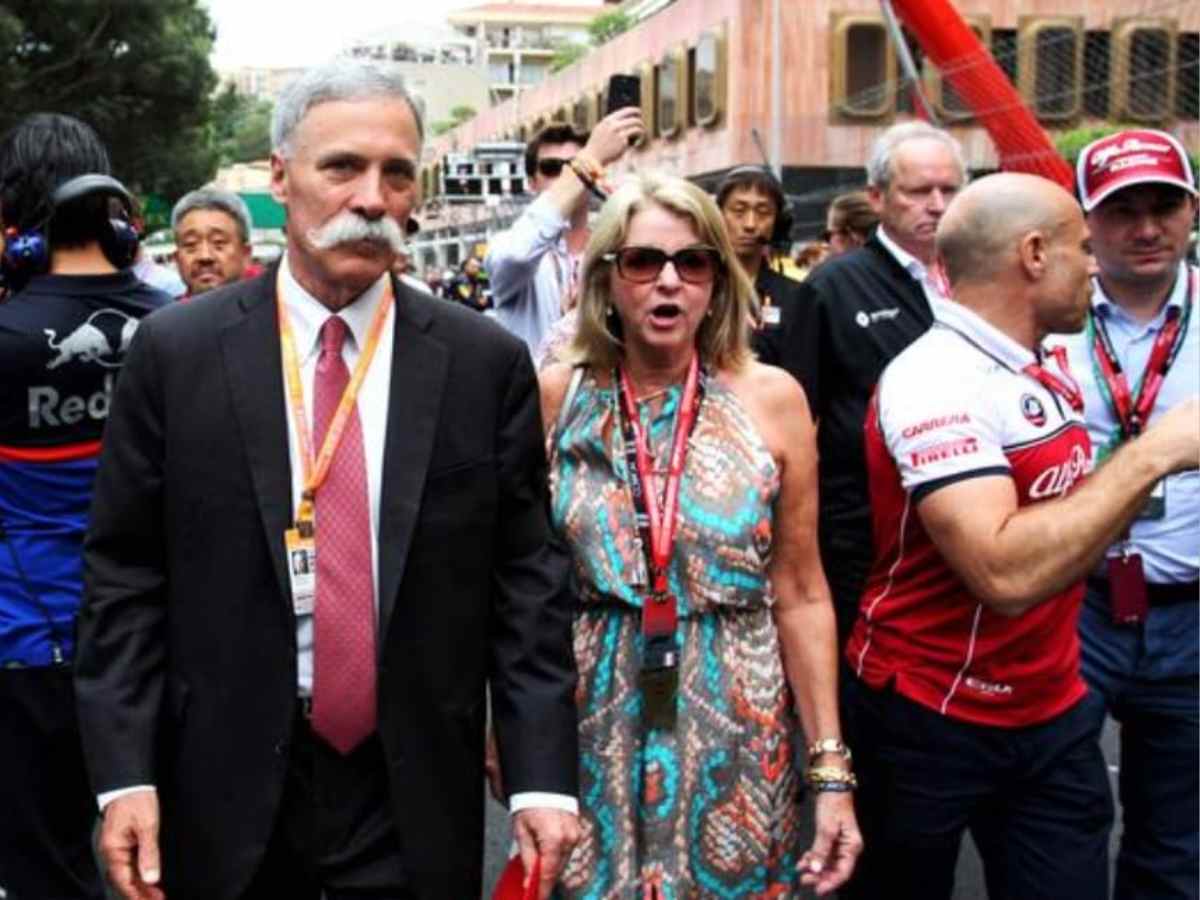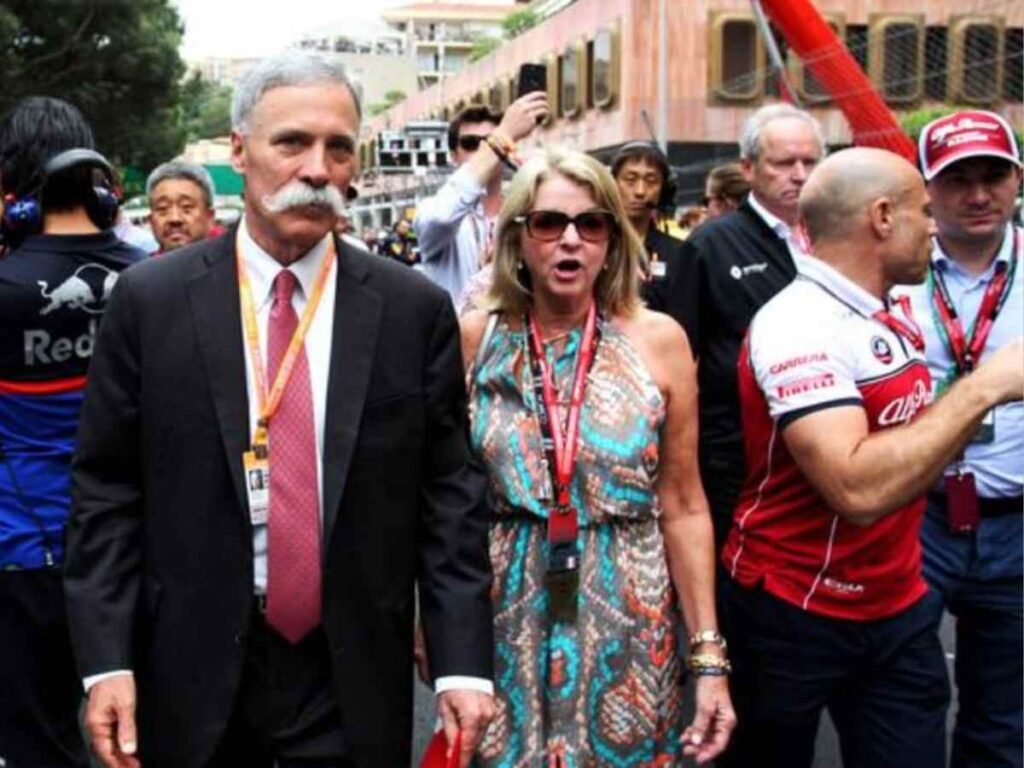 Wendy Carey is the wife of Chase. The pair have lived a happy and long marriage over the years. The two are occasionally spotted together in the F1 paddock. Although, the two have opted to live a private life away from the prying eyes of the media. As such, not much information is available about the Chase family. However, fans must respect the personal lives of Chase and Wendy.
What is Chase Carey's Net Worth?
Chase Carey is estimated to have a net worth of $44 Million in 2023.
What is Chase Carey's Salary in Formula 1?
Chase Carey reportedly earns $20 Million every year.
Is Chase Carey married?
Yes, Chase is married to wife Wendy.
Who is Chase Carey's wife?
Wendy Carey is the wife of Chase Carey.
How old is Chase Carey?
Carey was born on November 22, 1953 and is 69 years old.
Where is the residence of Chase Carey?
Carey's present residence is currently not known.
Where was Chase Carey born?
Carey was born in Ireland.
What is the nationality of Chase Carey?
Carey holds dual citizenship in Ireland and USA.
Read More: The Formula 1 Drivers with the most Grand Prix wins in wet weather
Read More: The list of the highest average grid positions in Formula 1 provides a new picture to the sport