Adrian Newey has been a legendary aerodynamicist in Formula One for over three decades. So far, he has built and designed ten championship-winning cars, starting with the FW14B for Williams in 1992. The Red Bull Chief Technical Officer also played an essential role in developing the dominant RB19 and other previous Red Bull cars since 2006. Ahead of the Miami Grand Prix, Newey signed a contract extension to see him as Red Bull's Chief Technical Officer for a 'longer-term.'
At the ripe age of 64, where one would consider putting their feet up Newey is far from considering retiring, at least until his love for motorsport is still there. "My ambition was always to work in motor racing," said Red Bull's Chief Technical Officer on the team's Talking Bull podcast. "Achieved that, and I know that sounds a bit corny, but every day since then, has been a bonus," he continued. Ahead of the Miami Grand Prix, Newey signed a contract extension that would see him as Red Bull's Chief Technical Officer for a 'longer-term.'
Newey also suggested that he would eventually advance from Formula One and take up other projects. "I enjoyed doing the Valkyrie project that became the Valkyrie Aston Martin I've been working on the RB17(two-seat hypercar built by Red Bull) as a sort of weekend project," said the Brit. "So I do enjoy being involved in other things as well now," he concluded. The 64-year-old helped build the Aston Martin hybrid sportscar in 2017.
Discover: Sebastian Vettel trades racing on land for an adventure in the sea, joins German SailGP team for first career move since F1 exit
The dominance of the Bulls in recent years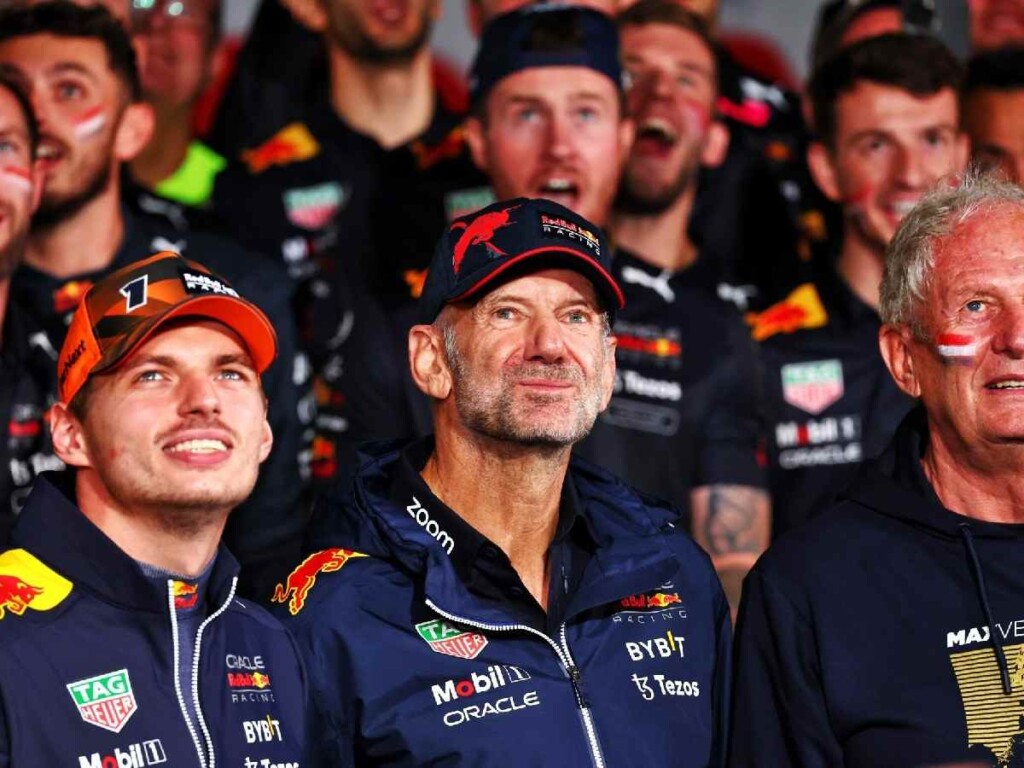 After dominating the 2022 Formula One season, Red Bull seems to follow the same tracks this year. Adrian Newey, like always, has a big hand to play in the team's success. But the deadly Max Verstappen and RB19 duo has taken the F1 world by a storm
The 2022 season was also filled with Red Bull's commanding performances. Ferrari, in the first few races, seemed like a competitive team,, and Charles Leclerc especially would be the one to look out for. However, driver error, reliability issues, and questionable strategy calls ended Ferrari's chances early in the season. This allowed Max Verstappen to win his second consecutive world championship.
Red Bull, so far in 2023, has won every race and has at least had one driver on the podium. Their massive speed advantage also meant that they would excel on Saturdays for qualifying. Red Bull has managed to clench pole position in every race except one. Red Bull will surely look to imitate their dominance in the coming races as well
In case you missed it: