Sergio Perez has raced for Red Bull for three seasons now. The Mexican driver was signed to partner Max Verstappen at the Milton Keynes-based team. However, Checo has failed to match the two-time world champion by an enormous gap this year. Now, Red Bull team boss Christian Horner has revealed that Perez's future is not certain once his contract expires at the end of 2024.
Recently, Horner spoke about the driver line-up at Red Bull. The Briton reaffirmed that Verstappen will continue with the team in the long run, with the Dutchman contracted till 2028. However, The Austrian team will be looking into its options after Sergio Perez's contract runs out. He told Crash.net, "We've got a long-term contract with Max. Checo is out of contract at the end of 24, and so you want to explore and see all of those options."
Christian Horner did not rule out Sergio Perez as an option for the team. Although, the Red Bull team boss mentioned that the Mexican was definitely in the hot seat right now. As such, Checo would be willing to prove his worth to the team in the coming months. Horner said, "Checo is in the hot seat at the moment and will obviously be keen to extend."
Also Read: Sergio Perez blames scarcity of fresh tires for underwhelming Japanese GP qualifying
Christian Horner names potential candidates to replace Sergio Perez
The Red Bull team boss revealed that the team already has three drivers on its list to replace Perez if the need arises in 2025. The Austrian team will be keenly looking at Daniel Ricciardo's performances once he returns back into the cockpit. Moreover, Yuki Tsunoda is under consideration as well. Both Ricciardo and Tsunoda have signed new contracts at AlphaTauri for 2024.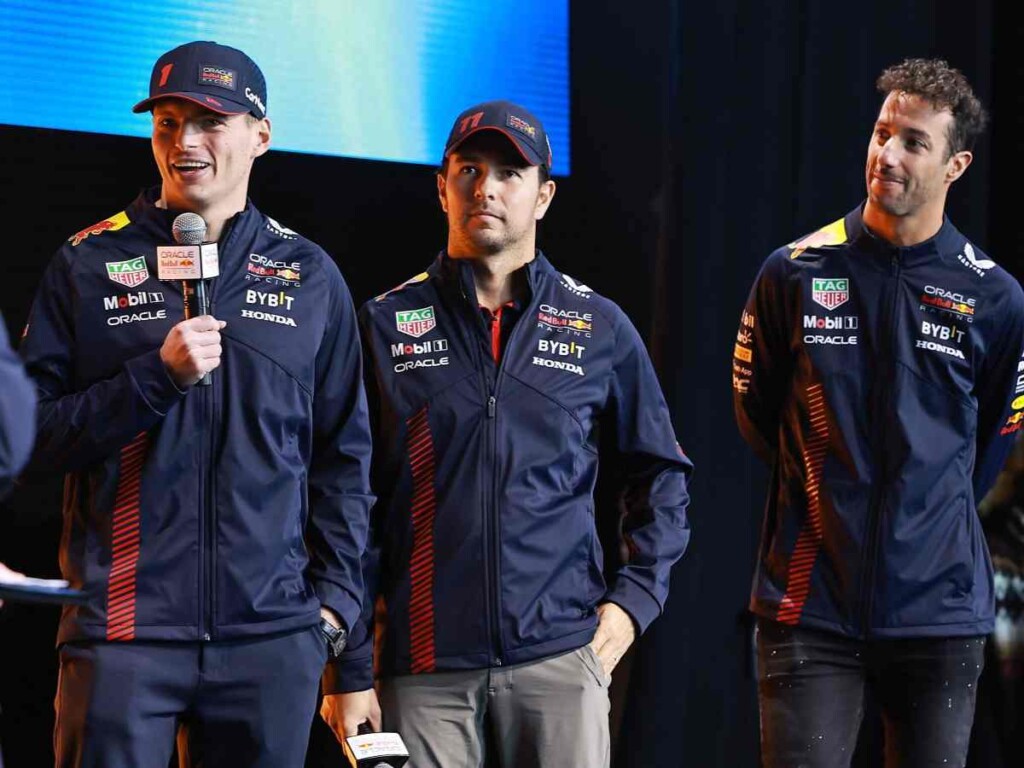 Additionally, Horner mentioned that Liam Lawson's performances would also be looked at as the Kiwi spends another season on the sidelines. Christian Horner concluded, "We'll see how Daniel does, we'll see how Yuki does and in the background, we'll see what Liam's capable of in the test and reserve role." Certainly an impressive rooster of drivers that could potentially match Sergio Perez.
Sergio Perez for now is focused on securing the best results for Red Bull till his current contract expires. The Mexican driver had revealed that he is not in a hurry for another contract. However, Checo will be facing the heat from the talk in the paddock surrounding his future. As such, it remains to be seen if Perez can convince Red Bull to a contract extension in the future.
In case you missed it: