Until the penultimate race of the 2022 season in Brazil, Max Verstappen and Sergio Perez seemed to have a cordial relationship. The Mexican understood his role and was willing to 'serve' the team when needed. He had been instrumental in holding Lewis Hamilton back in the 2021 season finale, giving his teammate a much better shot at the win. But this relationship was tested after the team orders controversy in Sao Paulo.
Perez had let Verstappen through to let the Dutchman have a shot at the ones up front, to see if he can take points away from Charles Leclerc. He failed to do that, so Red Bull asked him to let Perez back through. But Verstappen refused to concede – citing, that he had his 'reasons'. The signs point to the reason potentially being Perez's supposed intentional crash in Monaco, earlier that year [For a more detailed look at the saga, click here]
But whatever it is, this incident definitely did not go down well with the Mexican, who made his displeasure clear in numerous interviews, and on the radio. While he later apologized, the cracks were there for all to see. With how Perez has continually asserted his desire to win a championship, this could potentially affect how the two race each other. However, in an interview with GPFans, Red Bull team principal, Christian Horner, insisted that the two are 'united': "Absolutely! What we had in Brazil was a blip."
According to Horner, the drivers and the team discussed the incident maturely, and the two will continue to work together as team members: "The drivers, in a very mature and open manner, discussed it, we discussed it as a team and the two are working as team members and will continue." With Red Bull's cost cap penalty next season, they'll certainly need to work together, harder than ever.
Read More: "There has to be trust issues there": David Croft smells some leftover problems between Red Bull teammates Sergio Perez and Max Verstappen
Horner: 'Lessons were learned' after Max Verstappen-Sergio Perez Brazil controversy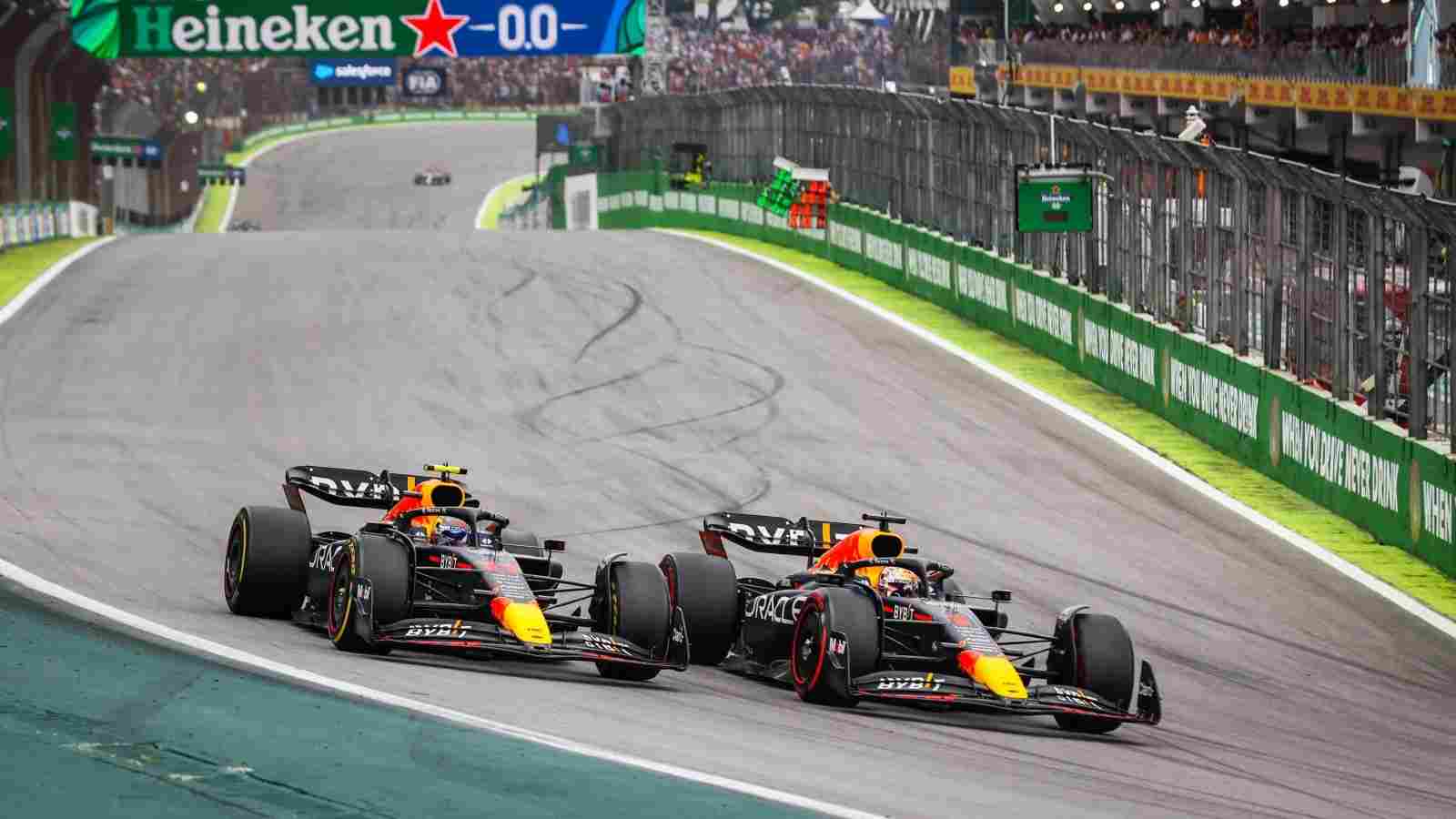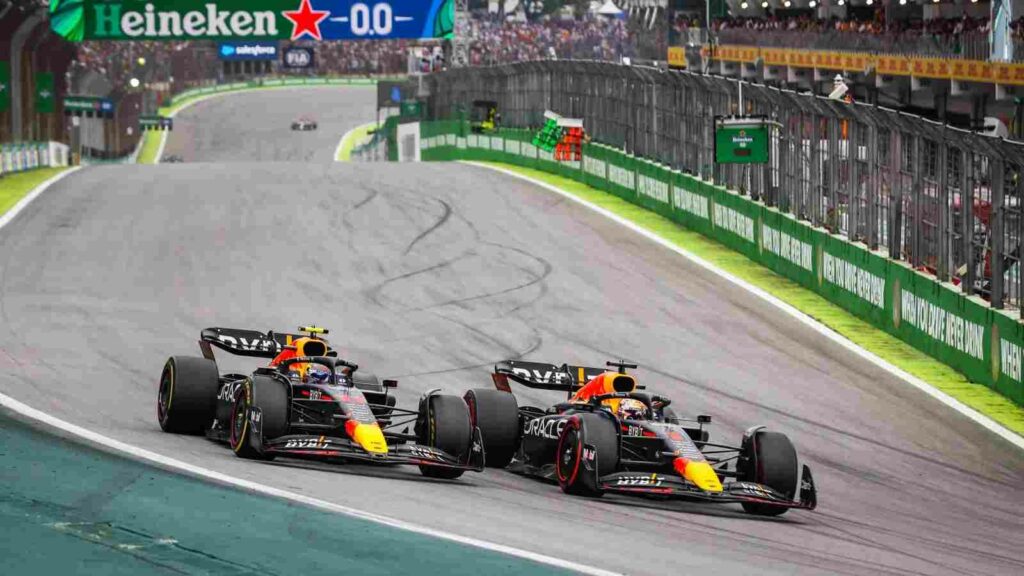 Red Bull have a 10% reduction in their wind tunnel time for 2023. This means that the team will have to be more cautious with their development. But this also translates on track. It's never good when teammates crash, perhaps even more so now when the team have to be extra careful with what parts they bring (and develop). RB are unlikely to be so dominant over the grid next season as they were in 2022 – Max Verstappen and Sergio Perez will have to work together to overcome their opponents.
Christian Horner recognizes as much. He thinks that Red Bull's 'most successful pairing' will do a great job next season, and 'lessons were learned' from Brazil: "We need to work as a team to beat our opponents. They have been the most successful pairing we have ever had and I think they will do a great job for us. Lessons were learned basically and you are always learning in life and every grand prix that you do."
There is a lot of potential for a three-way title battle next season. Red Bull, Ferrari and Mercedes may all be in the mix. In such a situation, Perez and Verstappen will need to work together. The Mexican driver has stated his desire to be world champion many times, but he will have to overcome his teammate first. Not an easy task at all. Even now, Red Bull often use Perez in a secondary role. Next season, when they can't afford teammate clashes, this may be enforced even more often, or even more stringently.
In case you missed it: