It's an extremely turbulent part of the year for Daniel Ricciardo. His tenure at McLaren has, safe to say, not met either the team's or his standards. It has been incredibly disappointing, and he has struggled to adapt to the car and keep up with his teammate, Lando Norris, who is in the fight for 'best of the rest' this year, while Ricciardo is currently sitting 12th behind Kevin Magnussen, 57 points behind Norris.
While Andreas Seidl and Ricciardo had both said that the Australian will stay at McLaren past 2022, that seems to no longer be the case. McLaren were in talks to replace him with Oscar Piastri for 2023, something that does not spell good news for Ricciardo. However, the deal is yet to be completed.
As for Ricciardo's future, it is possible that he may return to Alpine in Fernando Alonso's now-vacant seat, as Otmar Szafnauer has said '14 drivers' are interested in the seat, and that they are not ruling out a return for Daniel Ricciardo. Amidst this saga, he has been given a small boost – his Optus sponsorship has been extended.
Also Read: F1 expert claims it would cost McLaren 'this amount' to sack Daniel Ricciardo
Daniel Ricciardo: "I look forward to spreading optimism"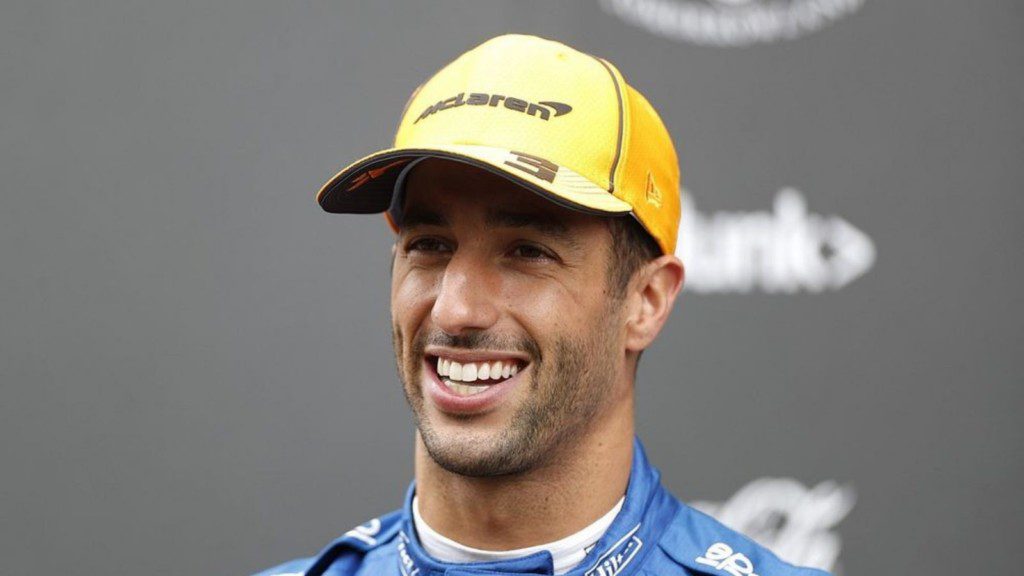 Daniel Ricciardo first joined hands with Australian telecommunications company Singtel Optus back in 2020. On his LinkedIn, Ricciardo's job title at Optus is mentioned as 'Chief of Optimism'. His optimism and light-hearted demeanour are what have won many fans to his side, and brought smiles to the faces of people in the paddock and people watching from their homes alike.
Despite the turbulence and uncertainty surrounding his career in Formula 1, Optus are going to be sticking by their man, as reported by PlanetF1. Optus' Chief Marketing Officer, Melissa Hopkins commented: "We look forward to Daniel showing the global Formula 1 community exactly what has made our favourite 'honey badger' so formidable."
She added: "Optus believes great things can happen. Especially in times of adversity and from having the courage and commitment to say yes."
Daniel Ricciardo said: "I look forward to spreading optimism to everyone, finding positivity in things and moving forward together."
Ricciardo's sponsorship being extended amidst the current saga he is going through definitely shows that Optus have trust in the Australian. It will definitely be a boost for him. But his future is still in limbo: He might go back to Alpine, but he also might actually not be able to, as there are many other contenders for the seat, one of whom will perhaps be Frenchman Pierre Gasly.
Also Read: "He came back stronger," Daniel Ricciardo labels Pierre Gasly as the 'most underrated' driver
Also Read: "Switching off gives me a natural reset," Daniel Ricciardo is looking to start the second half of 2022 with a "positive mindset"
Do follow us on: Google News | Facebook | Instagram | Twitter