Patrick Tambay was a French Formula 1 driver with a respectable career in the sport, in his time at the pinnacle of motorsport, Tambay had 123 race starts over a span of almost a decade, racing in F1 from 1977 to 1986. Tambay passed away recently after suffering from Parkinson's disease. The Frenchman also competed with Martin Brundle, the now iconic voice of Formula 1 broadcasts, during his career. However, when the names of the two are brought up together, there is one horrifying incident which is remembered by everyone, the crash during the 1986 Monaco Grand Prix.
Recently this crash was also mentioned on Twitter, which Brundle retweeted and paid homage to Patrick Tambay after Tambay's tragic death. Martin honored his former rival and expressed how highly he viewed the Frenchman when he first entered the sport and how even after the incident, the British driver had not lost any respect for Patrick. Brundle stated, "Patrick was one of many legends on the grid when I started in F1. Great man, I didn't think any less of him for landing on my head."
The 63-year-old also remarked on the incident where Patrick's Team Haas car landed on the head of the British driver, before going on to hit the barriers and severely damaging the car. Martin Brundle stated Tambay's move as a lunge which was too late and simply was not achievable while mentioning how luck was on the Frenchman's side as the car did not go over the barriers, he wrote, "It's lucky he didn't crash over the wall and land down at Mirabeau corner. His move is what I would call today a 'day late and a dollar short'. RIP."
Also Read: "Not the choice I would've made," Former Haas driver Romain Grosjean differs in opinion with the team's decision to replace Mick Schumacher with Nico Hulkenberg
The incident between Patrick Tambay and Martin Brundle at the Monaco GP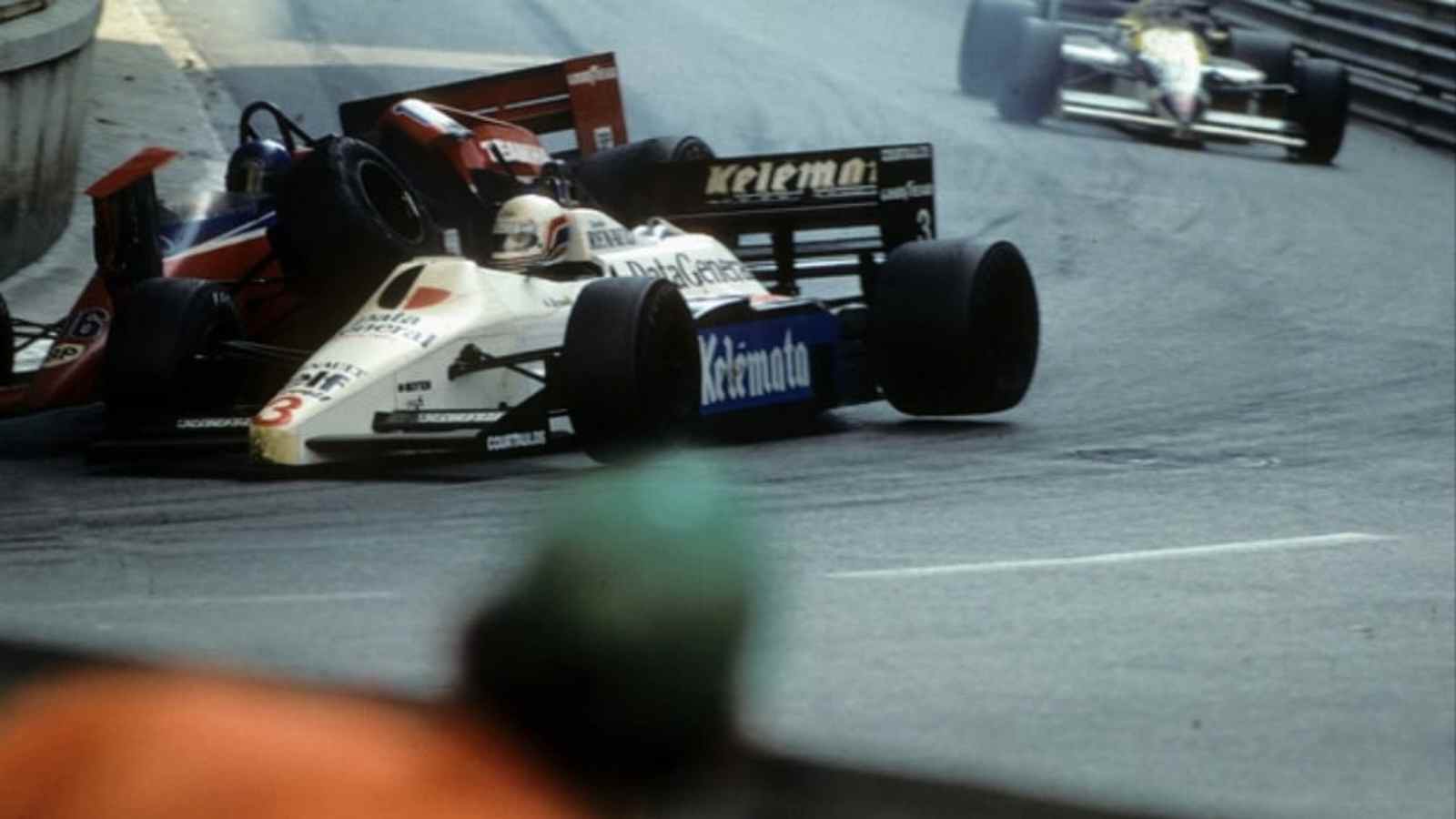 During the race, the two drivers were fighting against one another for track position, and as they head into the Mirabeau corner, Patrick Tambay tried to dive down the inside of Brundle's Tyrell, with the British driver then squeezing the Frenchman into the barriers, forcing Tambay airborne in the Team Haas Lola. The car flipped in the air before finally hitting the wall. Yet Tambay sustained no injuries and was safely escorted out of the car, retiring from the race, and bringing out the red flag. The Haas Lola had sustained heavy damage and a deformed engine cover. While Brundle's Tyrell went on to continue in the Grand Prix.
Martin's tribute to Patrick is heartwarming, a homage to one of the legends of his time. Tambay had a charismatic personality and was a great ambassador for Formula 1. His loss has shaken the paddock and it can be felt to this day. Even though Patrick is not with us anymore, he would probably have disagreed with Brundle's view of this move being too late. But this is racing, and as Ayrton Senna once said, "If you don't go for a gap that exists, you are no longer a racing driver."
Read More: "Didn't necessarily fight for it" – George Russell is glad to have the 2022 Brazil GP as his first win rather than the 2020 Sakhir GP
Read More: "Franz has been getting lessons from Helmut" – F1 fans react as Alpha Tauri boss Franz Tost reckons Lewis Hamilton will not be fighting for the championship in 2023