Fernando Alonso has officially joined the Aston Martin F1 team. Fernando announced his switch to the British team in 2022 after deciding to not renew his contract with Alpine. Aston Martin is one of the most iconic names in the auto industry, and the famous name behind the rides of James Bond. As such, the British giant gave Alonso a special car for his start at the Silverstone-based team.
A picture surfaced online, hinting at Fernando Alonso's new company car. A brand new Aston Martin DBX, the flagship SUV of the British marquee stood outside the Fernando Alonso Sports Complex. It seems that Fernando will be driving this magnificent crossover for the foreseeable future. The photo does not do justice to the DBX's silhouette and does not give a clear indication of its color.
Yet, Fernando Alonso will be having a great time in his new car before the start of the 2023 F1 season. Certainly a perfect welcome gift for joining a new team. Previously, Sebastian Vettel too received a DBX as the company car in 2021. Of course, joining a new team is a big chapter in any driver's career and receiving such a special car acts like a cheery on top. Hopefully, we get too see Fernando have a spin in the DBX for the fans.
Also Read: "The car better be good for Padre or Mike Krack gets it" – Fans react as Fernando Alonso officially becomes an Aston Martin driver
Fans remark on Fernando Alonso's brand new Aston Martin DBX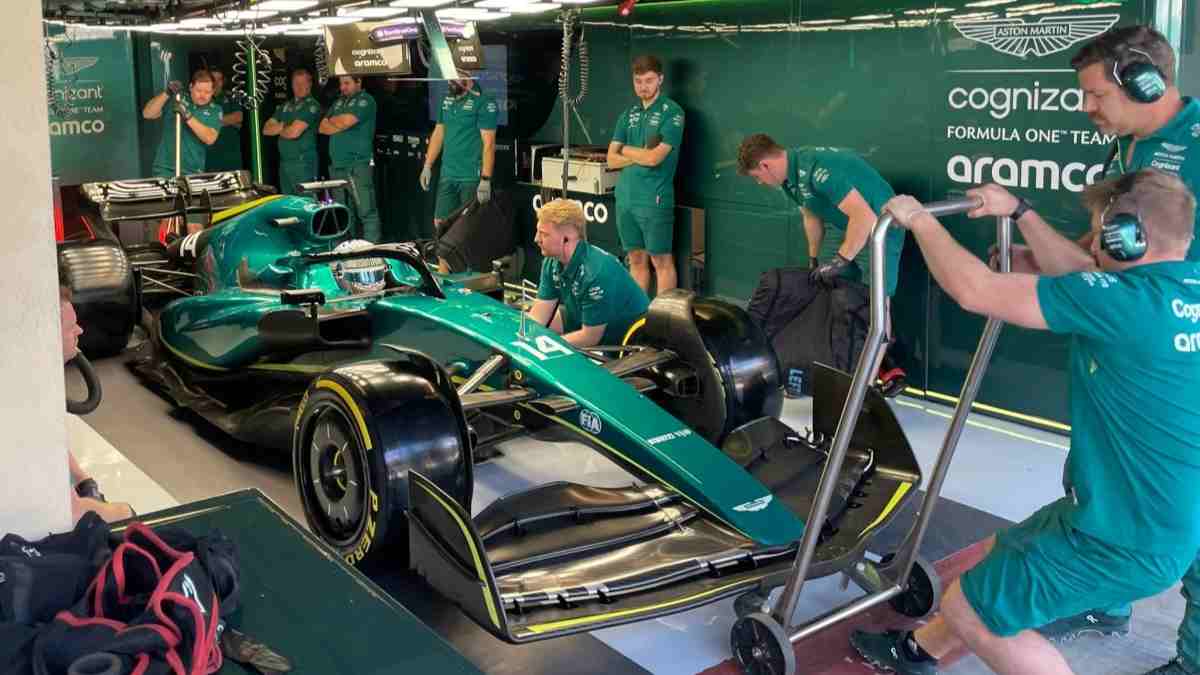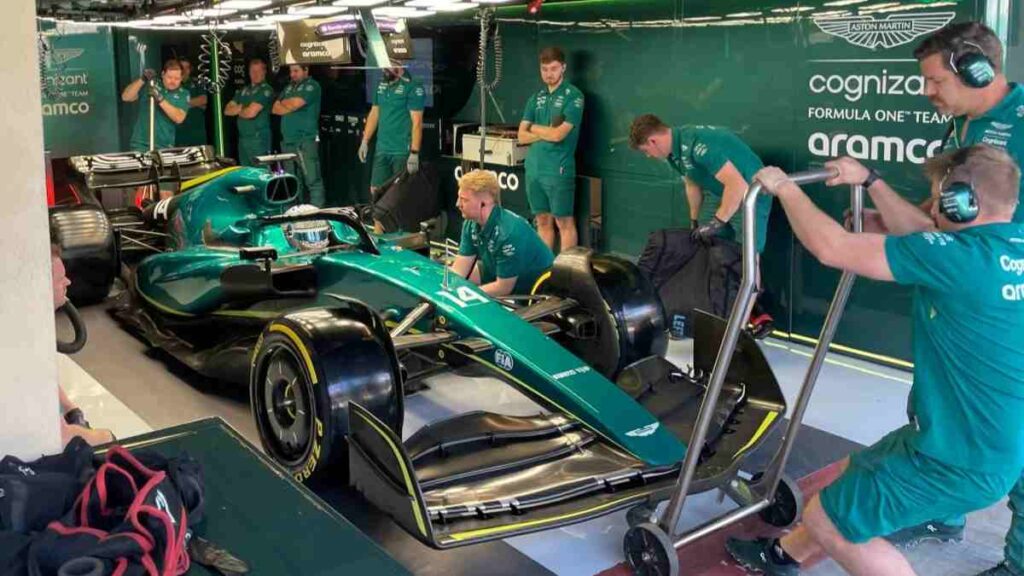 After this picture was posted on Reddit, fans were quick to express their opinions. One user stated how Fernando Alonso had received several great cars during his time in F1 because of the Spaniard's constant career moves. The user said, "Fernando has got to experience many luxury road cars thanks to his switching F1 teams a lot." Another fan expressed their distaste for the DBX and replied, "that thing looks ugly AF."
One user was eager for Fernando Alonso to take part in PR activities for Aston Martin and called for Alonso to delight the fans with James Bond-themed visuals. The fan commented, "We deserve, no, need some Bond-themed promo shots from Nando." While another fan awaited Alonso's drive in the iconic Aston Martin DB5. The fan stated, "Can't wait to see what Fernando can do with the DB5." Fans also loved Alonso's start to 2023 with George Russell.
It is clear that Fernando Alonso's stint at Aston Martin got off with a great start. Alonso has shown his faith in Lawrence Stroll's plan for the British team. The two parties will be looking to achieve some decent results in the upcoming season before the chances for a potential title fight. Albeit, for now Fernando has a few weeks left to cherish his new road car before getting the chance to drive his new F1 car for 2023
Read More: How long is a Formula 1 race?
Read More: The Formula 1 driver rankings excluding DNFs present a different perspective to the sport