Carlos Sainz, driver number 55 for Ferrari drove the SF21 in Fiorano. It is a private race track, used for testing and development purposes and is owned by Ferrari. The team is in the middle of a three-day test. Robert Shwartzman who is the reserve driver for Ferrari took part in the testing. Sainz re-united with SF21, his first car in Ferrari. This week also marks his two-year anniversary, since he joined the team.
On the 25th of January morning, Carlos Sainz drove the SF21 and covered 26 laps, despite the conditions being cold and wet as per the report on Ferrari's official website. Though the track seemed a bit dry, he had to go back on Wets. In the afternoon it poured and he went out on wets again, the team moved with caution to avoid risks which were unnecessary. He did his final runs on slicks, 93 laps. 
Sainz completed 119 laps identical to 354 kilometers. The final day of the three-day testing is reserved for Charles Leclerc who will drive the SF21. Arthur Leclerc, the younger brother of Charles was also present during the Sainz's testing. There are high chances for him to watch his older brother get behind the wheel on the final day of testing. 
Related: Ferrari's 2023 F1 car set to be a second faster than 2022 car – Reports
Carlos Sainz at Circuito di Fiorano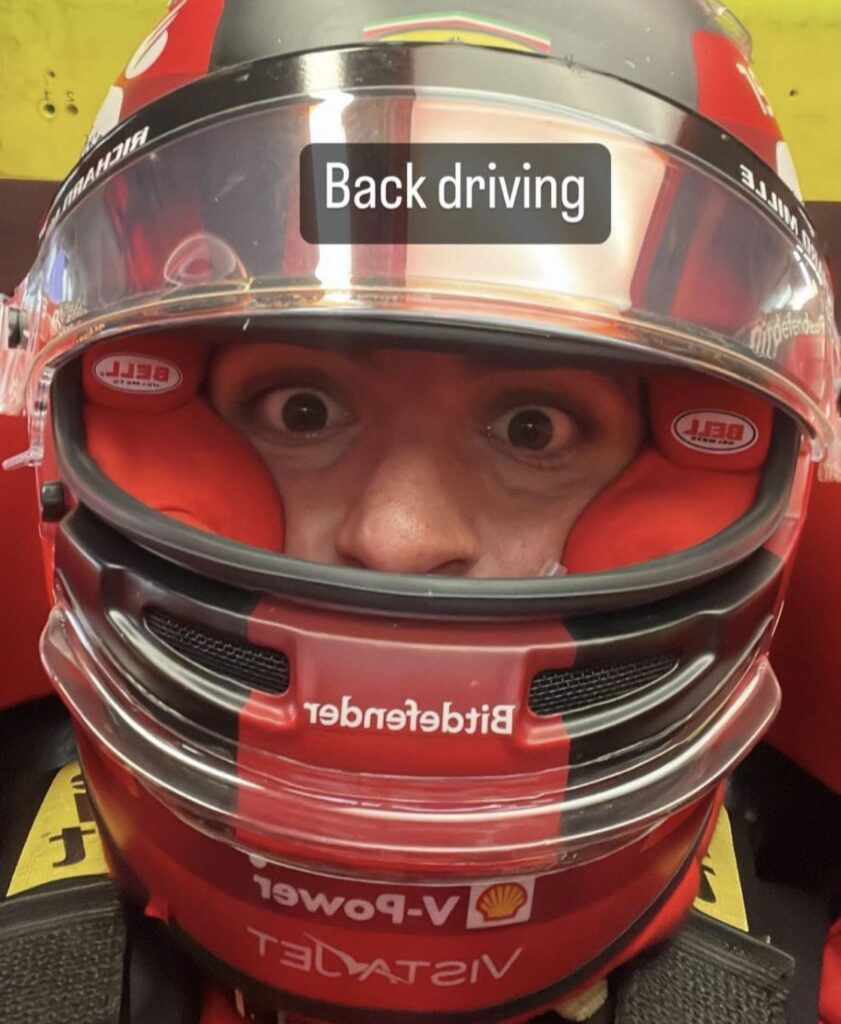 In 2021, Sainz finished ahead of Leclerc, however, in 2022 it was Leclerc who dominated in Ferrari and won the championship runner-up, second to Max Verstappen. The drivers are returning from their winter break and are all geared up for the pre-season-testing which will take place from 23rd – 25th February.
Ferrari is ready for the 2023 season, the drivers will want to give their best performance. End of the 2022 season the team made statements that they will work more than ever to take a step in the right direction and fight for the championship. Last season was not so favourable for the team, and many changes have been made for the upcoming season including the Team Principal. Ferrari will have their car launch on 14th February, save the date for the big reveal.
In case you missed it :
Why are Ferrari fans called Tifosi?
Antonio Giovinazzi and Robert Shwartzman set to share Ferrari reserve driver duties in 2023